As the summer begins after a school year shortened by COVID-19, colleges and universities have started to roll out plans for the fall semester of 2020. The scenarios run between in-person classes, online only, or a hybrid built around shorter semesters and a mixture of online and in-person courses.

Students planning to enroll in the fall semester should keep close attention to their university's plans as the pandemic continues to spread in many areas of the United States. Your school's reopening plan will dictate what items you will need to put on your back-to-school shopping list. For example, students attending universities that will not reopen campus won't need to plan on shopping for a dorm room, but they may want to invest in a standing desk for their home. All students will need health care supplies such as masks and hand sanitizer.

With that in mind, we have put together a back-to-school shopping list for the 2020 school year, made with special consideration to the various scenarios schools are considering.

Back-to-school shopping list for all students 

Face masks

Wearing a face mask is an easy and effective way to help slow the spread of COVID-19 and to keep yourself as healthy as possible. There are three types of common face coverings:

Cloth masks, which are reusable, are an effective form of face covering that can be made out of a variety of fabrics and cloth items. You can make your own out of spare bandanas, t-shirts, and scarves. Cloth masks are typically made of cotton but can be found in numerous materials, including silk, flannel, and synthetic fabrics such as polyester. For instructions on how to make your own cloth face masks, check here. If you prefer to buy cloth face masks, you can find a range of prices and patterns from various sellers, including Banana Republic, Hedley and Bennett, Vida, and even Vistaprint. But you should research carefully to ensure that you buy the best possible face masks that work for you.

Surgical masks are a form of personal protective equipment (PPE) often used by medical professionals. Surgical masks are thin and fit relatively loosely over the nose and mouth. They are capable of shielding the face from large respiratory droplets and are effective for casual use. However, researchers and doctors do not recommend surgical masks for long-term use and reuse, and warn that they are not as effective as other types of face coverings.

Respirators are heavy-duty, seal-tested masks. There are several types of respirators, including N95, KN95, and FFP2/3 masks. These masks are highly protective and capable of filtering small particles in the air. However, respirators are in short supply and are not recommended for use by anyone other than health care professionals.

Hand sanitizers

The most effective way to clean your hands is to wash them with soap and water for 20 seconds. However, sometimes you will need to clean your hands when you don't have access to a sink, in which case hand sanitizer can be used as an effective substitute.

Choosing the right kind of hand sanitizer is crucial. The CDC recommends using alcohol-based hand sanitizer containing at least 60% alcohol. The FDA also warns against using a number of hand sanitizers that may include methanol, which can be toxic when absorbed through the skin. If you may have been exposed to hand sanitizer containing methanol, it is recommended that you seek medical attention. 

Disinfectants

Disinfectant wipes and sprays are important to keep around to wipe down surfaces and frequently-touched items like laptops and phones. The CDC recommends using either a diluted bleach solution or an alcohol solution with at least 70% alcohol. See here for a list of EPA-registered disinfectants that can be used against COVID-19.

Note: Since March, online retailers have been running low on stock of hand sanitizers and disinfectants, but they are available at local retailers in many areas.

Air purifiers

According to the EPA, air purifiers alone do not prevent COVID-19. However, they can help eliminate airborne contaminants in indoor spaces and are effective when used alongside other CDC-recommended methods of prevention. They are particularly useful if you do come down with the coronavirus; in this situation, an air purifier can help you disinfect the air of your room while you are quarantining.

Laptops

Laptops, a college necessity in any time, are even more important this year as many students look forward to semesters filled with online courses and at-home assignments. 

When purchasing a laptop, take into consideration technical specifications such as the operating system, hardware specifications, display quality, and battery life. You'll also want to consider the manufacturer — choose a company that is known for build quality and provides customers with strong tech support and a warranty.

The best all-around laptop for students, the sleek Macbook Pro, has enough power to handle large projects in Photoshop or Final Cut Pro and is portable and intuitive enough for more casual users.

Check here for more details and for our full list of recommended laptops.

Laser printers

Whether you are working from home or a dorm room, having a printer at your disposal in college is essential. When searching for a printer, you will need to decide whether you want access to features like color printing, scanning, and copying, or if you can get by with a basic black and white printer. You should also take into consideration build quality and reliability.

The HP Color Laserjet Pro M254dw is not the cheapest laser printer on the market, but it is a reliable and precise color printer that produces vivid colors and clean black text.

See here for our full list of recommended laser printers.

VPNs

VPNs help you keep your internet traffic secure, private, and anonymous by filtering your connection through encrypted private servers. Privacy-minded students and any students studying internationally can benefit from using a VPN to disguise their internet traffic. Seek out VPN providers with strong encryption, privacy and security policies, and high speeds.

NordVPN, for example, is one of the most trusted VPN providers, offering users high speeds, transparency, and top-notch encryption and security.

See here for our full list of recommended VPNs.

Media streaming devices
Whether at home or on-campus, a media streaming device will surely come in handy during a socially-distant semester. 

Look for a media streaming device that is easy to set up, free to use, and provides access to popular streaming channels such as Netflix, Disney+, and Hulu.

Roku has set the industry standard for streaming devices, and the Roku Streaming Stick+ is their best overall device. Portable, responsive, and easy to set up and use, the streaming stick gives you access to all of the most popular streaming channels and is available for only $49.

Bluetooth speakers
High-quality, portable, and easy-to-use, bluetooth speakers are a perfect companion for a picnic at the park or a hike. A great investment for music lovers at any stage in life, you will be sure to get plenty of mileage out of a quality speaker during your college years. Seek out a speaker with waterproofing, quality battery life, and powerful speakers.

The UE Boom 3, for example, is loud, waterproof, and portable, making it the perfect bluetooth speaker for students. With a bottle-shaped design that allows the speaker to fit in a cup holder or a backpack, the Boom 3 is the perfect speaker for students who want to take their music outside with them.

See here for our full list of recommended bluetooth speakers.

Back-to-school shopping list for students studying from home

Tablets

Tablets can be convenient for online classes as a tool for streaming lectures and for Zoom conferences. Seek out an affordable tablet with strong technical specs, including a powerful CPU and high-quality display. Make sure to buy from a company that offers customers a strong warranty and technical support.

The Apple iPad (2019) is the best bang for your buck that you can find on the tablet market. Prices start at $329, and even the cheapest models come with Apple's beautiful retina display and are compatible with Apple's trademark stylus, the Apple Pencil.

See here for our full list of recommended tablets.

Noise-canceling headphones

When you're taking online classes this semester, noise-cancelling headphones can help you block out the noise and focus on your classes. Look for headphones that have strong sound and build quality and active noise cancellation.

Sony WH1000XM3 Noise-Cancelling Headphones are widely recognized as some of the best headphones available due to its top-tier sound quality and noise isolation.

See here for our full list of recommended noise-cancelling headphones.

Standing desks

Sitting all day has been linked to various diseases and health problems, including heart disease, diabetes, and some cancers. So if you're going to be working from home, investing in a standing desk could be worthwhile. You will want to seek out an adjustable desk that is capable of supporting at least a laptop.

The Seville Classics 23.6" Solid-Top Height Adjustable Mobile Laptop Desk Cart is affordable and easy to adjust manually, making it a strong standing desk for college students concerned about their posture.

Back-to-school shopping list for students returning to campus

Humidifiers

If your school is located in a cold or arid climate, you will not regret investing in a humidifier. In the midst of a dry winter, a quality humidifier will help you keep your lungs healthy, which is of utmost importance during a pandemic. 

The VAVA Humidifier for Bedroom is a small, easy-to-maintain humidifier that provides a regular stream of cool mist. You can also use it to diffuse oils that leave your dorm room smelling fresh all year long.

See here for our full list of recommended humidifiers.

Water filters

Water filters can improve the taste of your water and remove any contaminants. We recommend all students use a water filter on campus to ensure their water is safe before drinking. Look for water filters that are consistent, reliable, and efficient.

The Brita Stream Water Pitcher, for example, filters water at a lightning pace, making it the best water filter for your dorm's mini fridge.

See here for our full list of recommended water filters.

Shoe organizers

Making space in a college dorm is a tough task, but organizers and storage solutions can go a long way to help you do so. Generally speaking, you should look for organizers that have a simple design, can be conveniently tucked away, and are made from quality materials.

The Arrow Weave 24-Pocket Over-the-Door Shoe Organizer, is a simple shoe organizer available through Bed Bath & Beyond can help you keep your kicks organized and out of the way.

Bedding (Twin XL Sheets)
Twin XL sheets are a dorm room staple and a necessity for any college student moving into a dorm room. Seek out sheets that are comfortable and breathable. 

We recommend the AmazonBasics Heather Cotton Jersey Bed Sheet Set. These flexible and breathable sheets are made from 100% cotton jersey, giving them a soft t-shirt like texture.

Mattress toppers

A good mattress topper can turn a crappy dorm room bed into a comfortable and supportive one. Memory foam and latex are two popular and supportive materials that make great mattress toppers. Also take into consideration the thickness and the cost of the mattress topper.

The Langria 3" Hypoallergenic Mattress Topper, for example, is made from a dense memory foam that provides responsive back support. It is also wrapped in a hypoallergenic and machine-washable bamboo fabric that helps dissipate heat and prevent bacteria growth.

See here for our full list of recommended mattress toppers.

Mini fridges
A mini fridge is a must-have for any college dorm room, particularly during a semester when access to dining halls will likely be reduced. Look for a fridge that is small enough to fit unobtrusively in your dorm room but also big enough to comfortably store food and drinks.

We recommend the Midea WHD-113FSS1, a two-door minifridge with a spacious freezer compartment and a large fridge space with shelving for 12-oz cans.

See here for our full list of recommended mini fridges.

Coffee makers
If you're a coffee drinker, a coffee maker for your dorm room is a must-have that will pay for itself down the line. Seek out a reliable, well-built coffee maker that is simple to use and produces flavorful coffee.

We recommend the Cuisinart DCC-3200W, a solid, durable coffee machine that will last you through your college years.

See here for our full list of recommended coffee makers.

Personal blenders

If you're trying to stay healthy while limiting your trips to the dining hall, get a personal blender so you can make delicious and nutritious smoothies from your dorm room. You'll want a blender that is affordable but powerful and easy to use and clean.

We recommend the Nutribullet Pro, a powerful blender capable of producing silky smoothies using any ingredients you choose. 

See here for our full list of recommended personal blenders.

Mattresses

A quality mattress will help you survive long nights and early mornings in your off-campus housing. When shopping for a mattress, consider the firmness, size, and the material that it is built out of. The most important features of a mattress are support and comfort, so base your purchase on your own sleeping habits and personal preferences.

The Allswell Luxe Hybrid, for example, is a premium hybrid mattress made with a layer of individually-wrapped bedspring coils and 2" layer of copper gel infused memory foam. Cool, comfortable, and supportive, the Allswell Luxe Hybrid is a premium mattress available for an affordable price.

See here for our full list of recommended mattresses.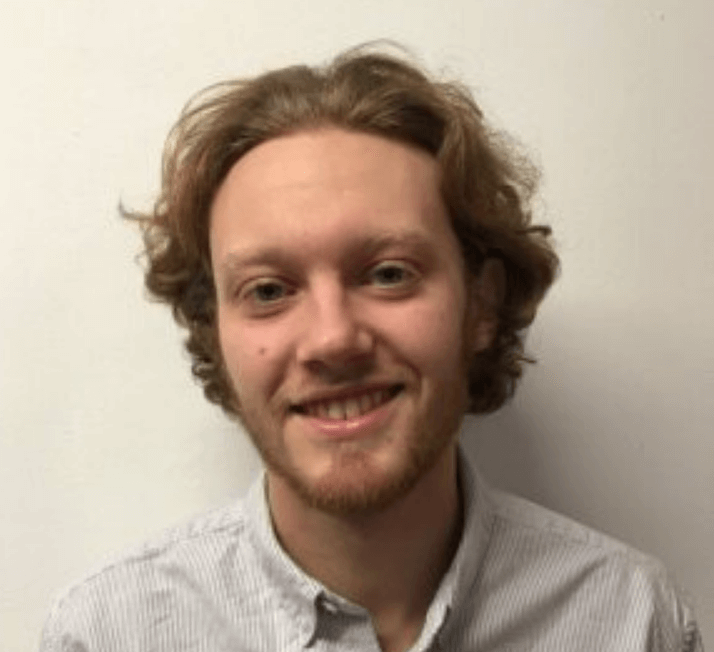 Sam Benezra is a graduate of Ohio University with a B.A. in History from the Honors Tutorial College. He is a native of Brooklyn, New York. Sam enjoys writing on a variety of subjects, including science, music, politics, film. In his spare time, he enjoys traveling, playing guitar, and writing songs.