We use cookies to make our website experience better for you and other users. By navigating the site, you agree to our use of cookies.
Cookies are small text files that are placed on your computer by websites that you visit. They are widely used in order to make websites work, or work more efficiently, as well as to provide information to the owners of the site. Here are the cookies we currently use on TUN.com (the "Site") and why:
Google Analytics

: These cookies are used to collect information about how visitors use our site. We use the information to compile reports and to help us improve the Site. The cookies collect information in an anonymous form, including the number of visitors to the Site, where visitors have come to the Site from and the pages they visited.

Social networking cookies:

These cookies are used to enable you to share pages and content that you find interesting on our Site through third party social networking and other websites like Facebook, Instagram, Twitter, Pinterest and Snapchat. These cookies may also be used for advertising purposes too.

Functionality cookies:

These cookies are used to enhance the functionality of our Site but are non-essential to its use. However, without these cookies, certain functionality may become unavailable Functionality cookies provide you with improved Site functionality by allowing access to additional services or to enhance your future visits to our Site. We are dedicated to giving you the most seamless and relevant experience possible. 

Functionality cookies used on our Site are, unsurprisingly, designed to provide you with improved Site functionality while you are browsing. For example, remembering your language preferences and your privacy settings and integrating your use of this Site with your social media sites. These cookies may share information with partners to provide services on our Site. The information shared is only to be used to provide the service, product or function and not for any other purpose.
Advertising and sharing cookies:

These cookies are used to make advertising messages more relevant to you. They perform functions like preventing the same advertisement from continuously appearing, ensuring that advertisements are properly displayed for advertisers, and in some cases selecting advertisements that are based on your interests. These cookies may also link to social networks such as Facebook or Snapchat to provide information on your visit so that they can present you with advertisements related to our services which may be of interest to you. 

DoubleClick & Google Ads:

We have Google ads on the Site that often use DoubleClick cookies to improve advertising. Through use of these cookies, Google can better target you with advertising that's relevant to you based on your search history.

User Sessions:

We use cookies to determine if users are registered users, or are logged in. We also use cookies to make our Student Save Engine, and Textbook Save Engine work better. We do this primarily to understand what our users our searching for so that we can find better deals for them. We also do this to make our search features better.

Save Engine, TUN Tokens & Purchases:  

If you are a logged in user and you make purchases with third party brands that your found on our Site and you clicked through to such third party Site, we use a tagging system so that you can earn your TUN tokens when appropriate.  We also keep a log of your searched items so that we can make our Student Save Engine better, and tailor your experience.

Strictly Necessary for certain features:

These cookies are strictly necessary to provide you with services available through our Site and to use some of its features, such as navigating the partner discounts and offers more easily. The essential features of our Site require strictly necessary cookies so that we can remember things about you such as your login details (if you've asked us to). This means that even if you navigate away from the Site for a little while, we are able to identify you as being logged in to the Site and to ensure that you are able to access the appropriate features on the Site.We also use these cookies to help us keep your account, data and our services safe and secure.

Hackers:  

We also use cookies and other tools in connection with logging in to the Site that stores the IP address of anyone using nefarious tools, or taking actions that look like hack attempts to the artificial intelligence  that  we use to protect the Site.   

This cookie is used by our firewall to perform a capability check of the current user before they can log in.  
Cookies are not the only way to track visitors to a website. We may use other, similar technologies from time to time, like web beacons (sometimes called "tracking pixels" or "clear gifs"). These are tiny graphics files that contain a unique identifier that enable us to recognize when someone has visited our Site or opened an e-mail that we have sent them. This allows us, for example, to monitor the traffic patterns of users from one page within our Site to another, to deliver or communicate with cookies, to understand whether you have come to our Site from an online advertisement displayed on a third-party website, to improve site performance, and to measure the success of e-mail marketing campaigns. In many instances, these technologies are reliant on cookies to function properly, and so declining cookies will impair their functioning.
How do I change my cookie settings?
Most web browsers allow some control of most cookies through the browser settings. To find out more about cookies, including how to see what cookies have been set and how to manage and delete them, visit www.aboutcookies.org or www.allaboutcookies.org.
To opt out of being tracked by Google Analytics across all websites visit http://tools.google.com/dlpage/gaoptout.
We update this policy constantly!
We are continually striving to develop improved ways of managing your cookie preferences. As new technologies and solutions emerge, this Cookie Policy may be updated to reflect any such advances in technology and preference management tools. We may also update this Cookie Policy from time to time in order to reflect, for example, changes to the cookies we use or for other operational, legal or regulatory reasons. Please therefore re-visit this Cookie Policy regularly to stay informed about our use of cookies and related technologies.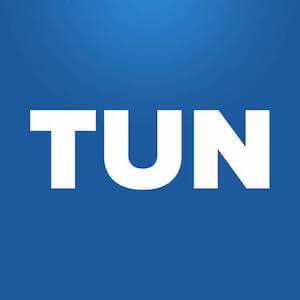 The TUN Editorial Staff consist of senior writers at The University Network. We write with this pen name when we are expressing the collective opinion of TUN in our efforts to help students.