Anybody who has lived in a dorm knows how this one goes. It's Wednesday night, the informal beginning of the college weekend, and while your neighbors are getting appropriately rowdy, you have a huge exam at 8 AM the next day. You try to focus on your studies, but your thoughts keep wandering as you overhear the joyous noise coming from next door. You are determined in your lifelong dream of becoming a tax attorney and raking in those sweet paychecks, but the distractions are simply too much. Going over the same page of your textbook for the 10th time, you think to yourself, "If only I could somehow block out the noise."

The good news is, you can! All you need is a good pair of noise-cancelling headphones. Noise-cancelling headphones make college life so much easier. Whether you need them to listen to music when you study or to wear while you're at the gym, they're all you need to block out the outside world and focus on the task at hand.

There are so many noise-cancelling headphones on the market these days that the struggle is no longer finding a pair, but rather choosing which pair to use. To make this selection a little bit easier, we've put together a comprehensive buying guide with recommendations for each type of consumer.

The best noise-cancelling headphones can cost anywhere from $200 to $600 (!!). Because we know many of you are on a budget and can't afford to drop that kind of dough, we've included the best budget options along with industry-leading headphone models.
Things to Consider When Shopping for Noise-Cancelling Headphones
In-Ear, On-Ear, or Over-Ear

One of the first things to factor into your headphone-buying decision is the type of headphone you're looking for. There are three main headphone classes: in-ear, on-ear, and over-ear. The differences between them are self-explanatory. In-ear headphones, often called earbuds, fit inside your ear; on-ear headphones fit overtop, but don't completely cover your ears; and over-ear headphones completely cover your ears. The most common and the best noise-cancelling headphones are over-ear headphones. There are, however, in-ear and on-ear options with solid noise cancellation features.

Bluetooth or Wired

More and more headphone consumers are choosing to cut the cord and opt for bluetooth headphones, but some still prefer the reliability and ease that come with old-school wired headphones.

Active vs. Passive Noise Cancellation

There are two different types of noise cancellation: active and passive. Passive noise cancellation is achieved by the physical design of the headphones, typically achieved by the padding on over-ear models or the rubber tips on in-ear models. Headphones with active noise cancellation reduce background noise by monitoring ambient noise with a microphone and producing a noise-cancelling soundwave that gets rid of the outside noise. Most of the options listed here use active noise-cancelling technology, but we've thrown in a few exceptional passive noise-cancelling headphones as well.

Battery

All headphones with active noise cancellation require batteries, as do any wireless headphones, so you'll want to consider battery life when you're choosing your headphones. Some can run for up to 30 hours without being recharged (easily enough for a full weekend), while others can run for only a few hours at a time.

Comfort

What use is a nice pair of headphones if you can't stand the feeling of them on your head? Do yourself a favor and head down to your local electronics store to try on a few pairs before making the plunge on an expensive headphone set.

Sound Quality

Ultimately, what else are you looking for in a pair of headphones? If you're an audiophile, this is probably priority number one. There are a number of ways to objectively measure sound quality (frequency range, signal-to-noise ratio, distortion ratio, etc.), but unless you're a total sound wonk, these probably mean nothing to you. Again, I recommend trying a few pairs on at a headphone dealer and seeing how a few of your favorite songs sound through them. Everyone's ears are different, so you want to find the pair that sounds best to you.

Build Quality and Warranty

Of course, you hope that your headphones are going to last forever, but chances are you're going to somehow manage to snap them in half within a week of buying them. If you tend to break things, try to look for products with a warranty — especially if you're buying online. Also check the build quality. What materials are the headphones made out of? Do they feel cheaply made? Look for products with fewer plastic parts.
Best Options
Noise Cancelling: Active

Truly the best noise-cancelling headphones on the market, the Sony WH-1000XM3 offer top-of-the-line noise cancellation with phenomenal sound quality. Pricey, but worth it.
---
Noise Cancelling: Active

If you're addicted to a thick bass sound, look no further than here. I mean, the company was founded by Dre himself. While the noise-cancelling function isn't quite up to the speed of Sony or Bose models, the sound — particularly on the low end — is phenomenal.

---
Noise Cancelling: Active

Widely regarded as the best noise-cancelling in-ear headphones on the market, Bose QuietComfort 20 have a top-of-the-line noise-cancelling function. The sound is as good as it gets with in-ear cans.

---
Noise Cancelling: Active

BÖHM's B66 headphones are on the cheaper end, but they're nevertheless some of the best-looking cans out there and they sound great, too. If the way your headphones look is a priority, give them a gander.
---
Noise Cancelling: Active

Sony responded to Apple's AirPods by one-upping them with true wireless headphones that also have active noise cancellation. The noise-cancelling function isn't quite as good as many options, but they've got great sound.
---
Noise Cancelling: Active

Awesome-sounding headphones with active noise cancellation from a name brand for a fraction of the price of top models. Sure, you're not going to get the same noise cancellation features that you will with Sony's WH-1000XM3, but it's close enough.
---
Best Over-Ear Options

Best Noise Cancellation: Bose QuietComfort 35 II Wireless Bluetooth Headphones, Noise-Cancelling, with Alexa voice control, enabled with Bose AR – Black
Best Sound Quality: Sennheiser PXC 550 Wireless – NoiseGard Adaptive Noise Cancelling, Bluetooth Headphone with Touch Sensitive Control and 30-Hour Battery Life
Best All Around: Sony Noise Cancelling Headphones WH1000XM3: Wireless Bluetooth Over the Ear Headphones with Mic and Alexa voice control – Industry Leading Active Noise Cancellation – Black
Budget Over-Ear Options
Best In-Ear Options
Best Noise Cancellation: Bose Quietcontrol 30 Wireless Headphones, Noise Cancelling – Black (761448-0010)
Best Sound Quality: Shure SE425-CL Sound Isolating Earphones with Dual High Definition MicroDrivers
Best All Around: Bose QuietComfort 20 Acoustic Noise Cancelling Headphones, Apple Devices, Black
Budget In-Ear Options
Best On-Ear Options
Best Noise Cancellation: AKG Noise Cancelling Headphones N60NC Wireless Bluetooth – Black – GP-N060HAHCAAA
Best Sound Quality: Bowers & Wilkins PX5 On Ear Noise Cancelling Wireless Headphones – Space Grey
Best All Around: Marshall Mid ANC Active Noise Cancelling On-Ear Wireless Bluetooth Headphone, Black (04092138)
Budget On-Ear Options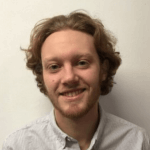 Sam Benezra is a graduate of Ohio University with a B.A. in History from the Honors Tutorial College. He is a native of Brooklyn, New York. Sam enjoys writing on a variety of subjects, including science, music, politics, film. In his spare time, he enjoys traveling, playing guitar, and writing songs.