*Updated June 10, 2021
When the producers from Cards Against Humanity video-called Eva Smerekanych to inform her she earned a full-tuition Science Ambassador Scholarship, she was at a loss for words. Her eyes lit up the screen while she laughed with excitement.

To Smerekanych, a science enthusiast from Bellevue, Washington, the past few months have seemingly been a dream come true. In addition to being accepted to Yale, Princeton and Stanford, among other schools, she now has a scholarship to help fund her aspirations of becoming a physicist, science leader, and communicator.

But she isn't the only one benefiting.

In this case, the STEM world is receiving a bright young female mind in Smerekanych.

See, scholarships that are geared towards students pursuing a specific major, like this one, are a tremendous recruiting tool for industries in need of more workers.

When a company, organization, or governmental body sponsors a scholarship, they are not only helping students afford higher education, they are also creating more qualified employees.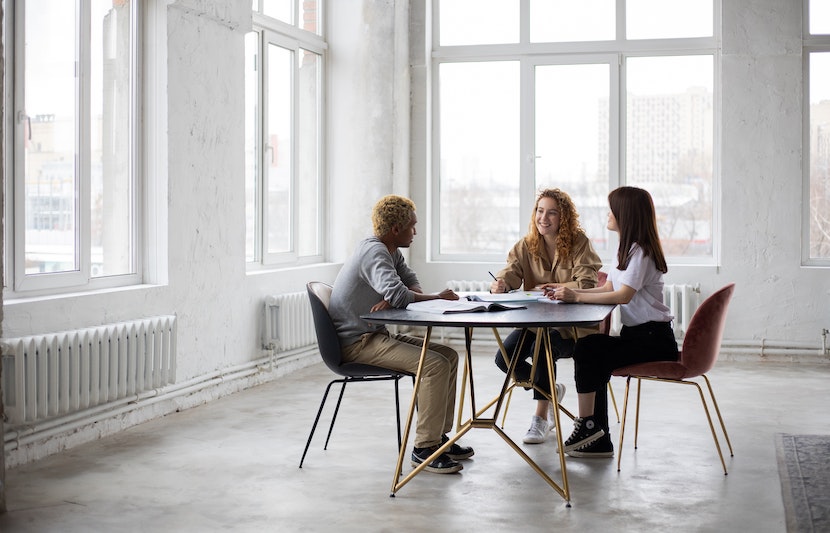 Need help with your scholarship?
The University Network is happy to help you. Just give us a call at (917) 397-2650, or schedule a time to talk to us below:
Scholarships to recruit workers in medicine

Take the medical field, for example.

Currently, there is a growing doctor shortage in the United States. Especially in rural areas, doctors are becoming increasingly hard to find.

A major driver of this problem is the growing cost of medical school.

According to the Association of American Medical Colleges (AAMC), the average cost of one year of public medical school was $34,592 for in-state students and $58,668 for out-of-state students in 2017. And at private colleges, prices were even higher.

Taking out loans to cover medical school tuition has become an immense financial venture that can take years to pay off, even if a student expects to make a high post-graduation salary.

So, in an effort to alleviate some of the cost of medical school for top-tier students, to recruit and encourage promising students to pursue medical school, and, in some cases, to increase diversity, many organizations and companies have developed annual scholarships and grants.

To name just a couple, the American Medical Association, for example, sponsors the Physicians of Tomorrow Awards program, which gives $10,000 to 10 third-year medical school students. And for years, Johnson & Johnson has sponsored a Tylenol scholarship, which has awarded 10 medical students with a $10,000 scholarship and 30 medical students with a $5,000 scholarship.

Nursing, too, is experiencing a labor shortage. Therefore, The American Red Cross annually offers $3,000 scholarships to multiple students who are pursuing a nursing career. And, each year, the Foundation of the National Student Nurses Association (FNSNA) awards scholarships ranging from $1,000 to $7,500 per academic year to nursing students across the United States. These are just two examples of the many scholarships available to nursing students.

But the medical field isn't the only industry using scholarships to recruit talented workers.

Scholarships to recruit workers in business

This technique is also very prevalent in the fields of financial advising and accounting.

Nearly 40 percent of financial advisors intend to retire within the next 10 years, according to Cerulli Associates, a group that provides data and research on the financial services industry.

So, in an effort to create a new generation of trained financial planners, many companies and organizations have created grant and scholarship programs of their own.

The financial services company TD Ameritrade, for example, offers the Institutional NextGen Scholarship, which awards $5,000 dollars to 10 students. And the National Association of Personal Financial Advisors has created the Certificate in Financial Planning Scholarship (CFP) Scholarship that reimburses students for the cost of the CFP exam if they pass.

And for years, accounting firms and organizations have been trying to come up with creative ways to attract more talent. Scholarships have become one of their major recruiting tools.

For example, in 2019, the National Society for Accountants awarded a total of more than $95,000 to 45 students pursuing accounting degrees. And, each year, the American Institute of Certified Public Accountants sponsors numerous scholarships for accounting students, including the AICPA/Robert Half Student Scholarship Award that offers four accounting students awards of $10,000.

Scholarships to recruit workers in data science

The trend continues in the data science industry.

A recent Indeed report showed that since 2013, the demand for data scientists has grown by 344 percent. And, over that time period, many companies and organizations have developed scholarship and grant programs to recruit more workers and increase diversity. This is not a coincidence.

The Association for Computing Machinery's (ACM) Special Interest Group on High Performance Computing (SIGHPC) and Intel have teamed up to offer a $15,000 scholarship for females and members of minority groups pursuing their master's or doctorate degree. And for years, the company Acxiom has offered annual $5,000 scholarships to nine people from "historically underrepresented groups" who are pursuing their degrees in data science, statistics, computer science, and a few other related fields.

Since we are living in the digital age, most scholarships and grant programs are geared towards addressing shortages in business fields and science, technology, engineering, and math (STEM) fields. However, that's not always the case.

Scholarships to recruit workers in the humanities

Scholarship and grant programs have also emerged to address teacher shortages in the United States and and attract new talent in law.

From 2000 to 2016, the number of U.S. students pursuing degrees in education dropped from 11 percent to 4.6 percent, respectively. And fittingly, many organizations and government systems have begun to offer money to aspiring teachers.

West Virginia, for example, has developed the Underwood Smith Teacher Scholarship Program, which encourages students to pursue teaching careers by awarding some of them up to $5,000 per year.

The Kentucky Higher Education Assistance Authority offers up to $2,500 a year to college students pursuing their teacher certification.

And to attract new talent in law, Bottlinger Law L.L.C., for example, offers an annual scholarship, because they want to "invest in our country's future." And the Mexican American Legal Defense and Education Fund (MALDEF) has made it a priority to create a new generation of lawyers who will "advance the civil rights of the Latino community." The fund offers an annual $5,000 scholarship to worthy students studying law.

Scholarships to recruit workers in leisure and hospitality

There are, also, some industries, such as leisure and hospitality, that also experience labor shortages. But sure enough, companies and organizations in such industries too have developed scholarship and grant programs to encourage students to pursue careers in them.

The hotel giant Marriott, for example, offers five annual $2,000 scholarships to full-time undergraduate students majoring in hotel and hospitality management.
Conclusion

To recruit new talent, companies and industries need to increase their marketing efforts. And in recent years, sponsoring a scholarship has emerged as one of the most successful marketing strategies.

As aptly stated by Matthew Jeffrey, one of the world's leading recruitment strategists and futurologists and Global Head of Talent Strategy at SAP, "… recruitment is marketing. If you're a recruiter nowadays and you don't see yourself as a marketer, you're in the wrong profession."

Therefore, to continue to attract young talent, it's imperative for recruiters to consider sponsoring scholarships.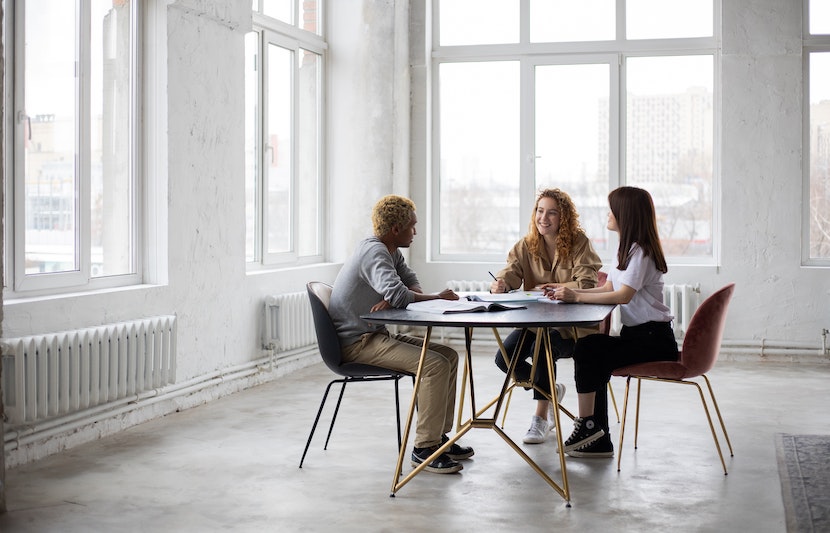 Need help with your scholarship?
The University Network is happy to help you. Just give us a call at (917) 397-2650, or schedule a time to talk to us below:
Resources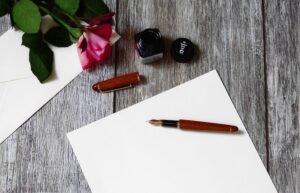 *Updated February 3, 2022 Every year, millions of students struggle to find the…