*Updated May 7, 2019
It's no secret that brands that offer student discounts win. Apple is a shining example of this win-win strategy.
In 2005, only 14 percent of college students intending to purchase a laptop planned to get it from Apple, while 47 percent planned to do so from Dell, according to a survey conducted by Student Monitor. By 2010, those numbers had flipped with 47 percent of students planning to purchase their laptop from Apple. In a few short years, Apple has managed to replace Dell as students' first choice for laptops. And Apple pulled this off in the middle of the Great Recession with a substantially higher-priced product!
So, how did Apple reach so many college students?
While many analysts may point to product differences and branding, the reality is that Apple had, and continues to have, an aggressive student discount program that helped it gain market share with the hard-to-reach college audience.
Apple has succeeded in accomplishing two major feats in a short period of time: reach the elusive college students and gain their loyalty for the rest of their lives.
And brand loyalty from these young adults will make it an uphill battle for Apple competitors.
Now, let's run through the reasons why brands should offer a student discount.
1. Student discount is the key to brand loyalty
Student discount is very important to college students.
TUN has been measuring student brand loyalty since 2012. In our 2016 study, we found that 97 percent of students would try a local business solely because it had a student discount. In the same study, 75 percent of students said they would feel loyal to a business after graduation if such business provided them a discount while they were in college.
Apple is not the only major brand to capitalize on this. Many other national brands, including Ann Taylor, Banana Republic, J. Crew, LOFT, Sperry and Spotify, have also implemented a student discount program to move college students to buy their brands and stay loyal long after graduation.
It's not rocket science. The simplest way to reach college students, and get brand loyalty in return, is to offer a student discount.
2. Student discount is a way for brands to give back
Students need all the help they can get to get through college. U.S. student debt is rising at an alarming rate, hitting $1.56 trillion in third quarter 2018. Students are graduating with $37,000 in average student loan debt, with one in six students leaving college with debt that exceeds their income, according to Marketwatch.
Brands can help by offering a student discount, among other things. In doing so, brands are not just giving back to their community but also inspiring loyalty for their brand.
3. Student discount is a great way for brands to gain market share
Brands with student discounts also have an additional appeal for college students, who constitute a significant segment of the population. There are nearly 21 million U.S. college students and more than 200 million worldwide.
And these students and their parents have immense spending power.
Billions of dollars on back-to-college purchases
U.S. college students and their parents, alone, spend billions — that's right, billions — on just back-to-college purchases each year.
In 2018, according to a survey by the National Retail Federation (NRF), the world's largest retail trade association, U.S. back-to-college spending was expected to be a total of $55.3 billion, with an average of $942.17 for each household with college students.
Of this amount, students and their parents planned on spending the most on electronics — an average of $229.21.
The remaining budget is spread among apparel and footwear, furnishings, food, personal care items, school supplies, and so on.
Here is the breakdown on the expected household spending on back-to-college essentials in 2018, according to the NRF survey:
$229.21 → Electronics
$153.32 → Clothing & accessories
$109.29 → Furnishings for dorm-room or student apartment
$102.82 → Food
$83.41 → Shoes
$78.70 → Personal care items — skincare, hair care etc.
$69.46 → School supplies — notebooks, backpacks, etc.
$62.61 → Gift cards
$53.34 → College-branded gear
In percentages, the expected back-to-college household spending is as follows:
Electronics → 24.33%
Clothing & accessories → 16.27%
Furnishings for dorm-room or student apartment → 11.6%
Food → 10.91%
Shoes → 8.85%
Personal care items — skincare, hair care etc. → 8.35%
School supplies — notebooks, backpacks, etc. → 7.37%
Gift cards → 6.65%
College-branded gear → 5.66%
The NRF survey also sheds insight on where the back-to-college purchases would be made, with online spending reaching nearly half of the budget.
49% → Online retailers
40% → Department stores
35% → Discount stores
31% → Office supply stores
30% → College bookstores
Billions of dollars on additional spending throughout the year
The back-to-college spending numbers are huge, but college students also spend on other things throughout the year. There is entertainment — TV, music, movies, eating out, sporting events, etc. Plus, textbooks, clothing, extracurricular activities, transportation, vacations, and more.
And these expenses are significantly higher than back-to-college spending.
According to the College Board, the maker of the SAT (Scholastic Aptitude Test), for the 2018-19 school year, the average budget of four-year public college students is this: $1,160 for transportation, $1,240 for books and supplies, and $2,120 for other expenses.
The average budget of four-year public school college students reported by the College Board is nearly five times the back-to-college spending reported by the NRF.
This means, a market worth billions of dollars is up for grabs throughout the year, not just during back-to-college season.
And there are ample opportunities for savvy brands with products or services to sell to college students to help students with a student discount along the way.
Fortunately, a number of businesses have chosen to help students by offering a student discount either online or in-store, or both. These businesses — major multinational brands as well as mom-and-pop stores — are smart, because they know the ROI they get from doing so. AMC is an example of a multinational brand offering a student discount in the entertainment arena.
For an idea on the many businesses that offer a student discount, check out these student discounts available online or locally.
What should brands without a student discount do?
Brands that don't offer a student discount are missing out on a huge market and the potential to instill loyalty in a hard-to-reach audience. But it's never too late. Jump on the opportunity now and offer a student discount — a student discount is a powerful tool that mutually benefits students and brands.

Partner with The University Network (TUN) and offer a TUN.com exclusive student discount for a win-win situation!
If you decide to offer a scholarship, please let us know about it here and we will share it with students!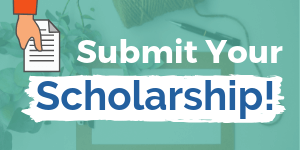 Susan Chu is a writer and editor who likes to write about trends in higher education.