With student debt at nearly $1.5trillion, many brands are looking to provide scholarships as a way to help students while promoting their brand message. Here are four reasons why that is a good idea.
1. Students need it.
Tuition costs are crazy and continue to rise at an insane pace. Many students are graduating with debt that they will struggle with for years to come. Some choose to walk away from college altogether. Therefore it is no surprise that most students search for scholarships. In fact, 77% of students have applied for at least one scholarship in college according to TUN's Fourth Annual College Student Survey.
2. Brands win the favor of students.
Students and their families love brands that offer scholarships. In fact, in TUN's Fourth Annual College Student Survey, we found that 83% of students look favorably upon a brand that offers a scholarship.
3. Many brands are already doing it– and it's working.
Big Brands like Coca Cola, Staples, US Bank, Dr. Pepper, JP Morgan and Hulu are among some of the famous brands that offer scholarships to college students. KIA Motors is the latest big brand to see the wisdom of offering a scholarship with the launch of the "The Great Unknowns Scholarship."
But it's not just big brands – many lesser known brands and even start-ups offer scholarships as a way to gain brand recognition with the hard-to-reach college audience. Imagine what brand perception is made when students learn of your brand for the first time when searching for scholarships.
4. It does not have to be a complicated process.
The KISS philosophy is what works best with Brand Scholarships. Making the scholarship entry process simple while highlighting a brand's attributes is a great way to ensure maximum exposure for your brand. In fact, in TUN's Fourth Annual College Student Survey, 98% of students said that they would apply to more scholarships if the process was made easier for them.
Conclusion: Offering a Brand Scholarship is a great way for an advertiser to engage with students while creating buzz for the advertiser.
If you decide to offer a scholarship, please let us know about it here and we will share it with students!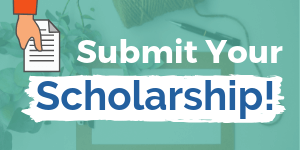 Susan Chu is the Content Director of The University Network. She likes to write about trends in higher education.