In New York City, $100 is actually worth $86.43 according to the Tax Foundation. Living in one of the most expensive cities is hard enough. But living in one of the most expensive cities on a college student budget…is even harder. And this doesn't just go for New York! Trying to survive anywhere is hard on a college student budget. We're eager to save our money, buy food to live, and balance schoolwork with low funds. But still, everyone needs to have a little fun.
When I first came to New York as a freshman, I had no friends, no connections, and absolutely no idea what to do with my time. I hadn't been to the city often before moving there and didn't know my way around. Nor did I want to travel alone. But, I was spending all my days in my dorm room, locked between four blank, white walls with a roommate I didn't spend much time talking to. The urge came and I needed to go out! But I didn't know where I one, wanted to go, and two, where I could afford to go.
There's an endless amount of things to do in the city, from going to the city's museums, landmarks, theaters, or the local parks! There's always something happening. But it's not so easy when you need to pay for transportation, admission, food, and maybe the occasional gift shop item. By going out and taking chances, I found out there's a lot I could do! By now, after three semesters at a school in the city, I've found a way to experience all of it for a small fee! Below are a few of my favorite things to do, on a college student budget, in the city!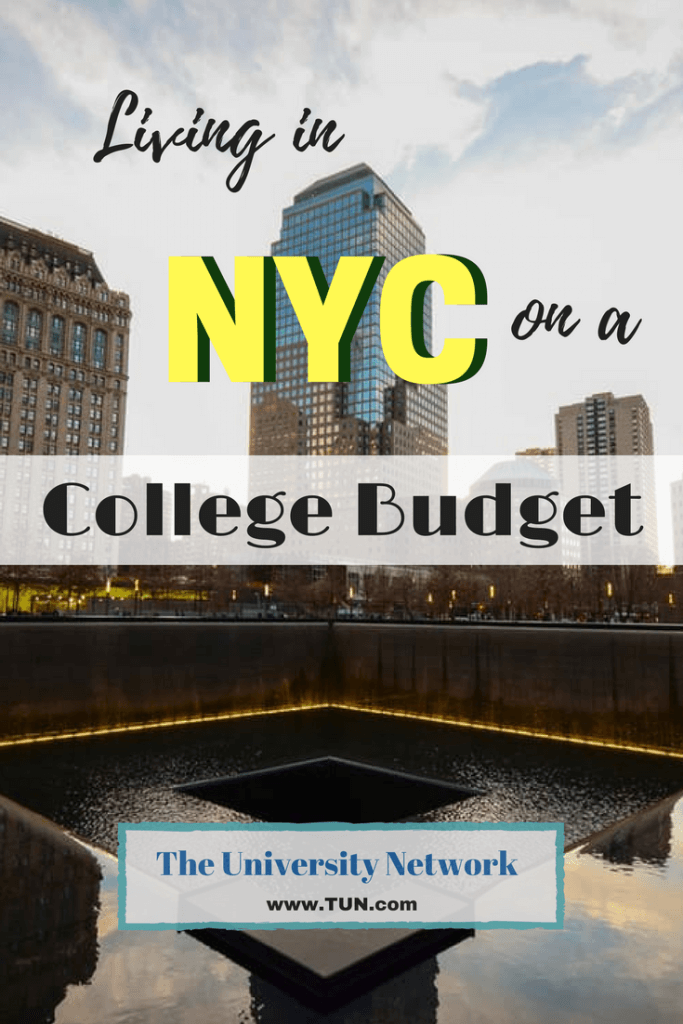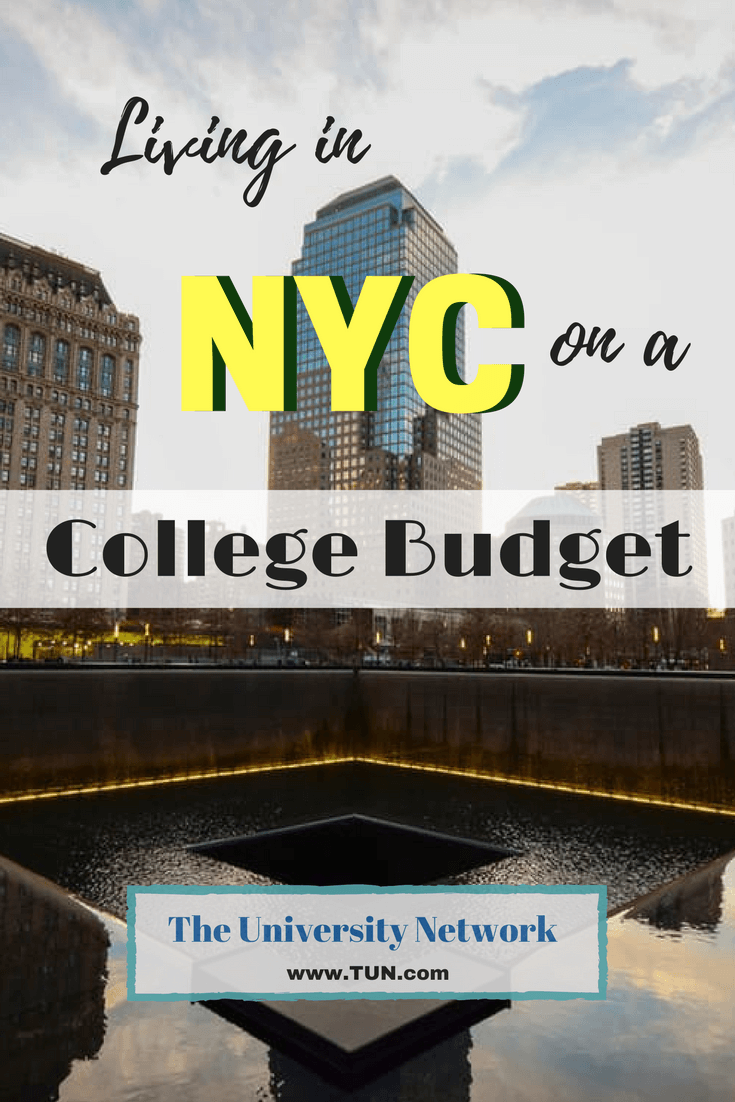 1. Museums
The majority of museums have student discounts, which could range from being 10% off to knocking a few dollars off the price tag of adult admission. But some have "Pay What You Wish" admission, meaning, you can pay anywhere from zero dollars to full price admission! It's all up to you. That makes it a lot easier to see some of the world's greatest museums and largest over a couple of days if you don't need to pay $20 up each time you visit.
Because of this, I've been able to experience most of the museums in New York City for a small price! (The Metropolitan Museum of Art has to be my favorite).
2. Movies
I love movies. But we all know movie ticket prices are on the rise and end up a whopping $16 for adult tickets. Luckily, there's a couple different ways you can see a movie and not pay as much as $16 just for the ticket.
Student Discounts! On Thursdays at AMC Theatres, students can get a discount off their admission price by showing their school ID. Many theatres also do some form of a student discount, so always check with the cashier before paying the full amount!
Early Morning Shows! Another trick is to just go to the movies before noon! If you do, the tickets are discounted and I've seen them as low as $6! Both on weekdays and weekends, if you're ever in the mood to wake up early, see a movie, and have some popcorn as breakfast, go to the movies for almost half off.
A lot of theatres also do matinee pricing, which means tickets are a tad bit cheaper before 4 p.m. But not as cheap as early morning shows.
Advanced Free Screenings! Now, somewhere along the way, when I lived in Boston, I found out from a friend that there were opportunities to go see a movie, not only before it came out, but for free! I thought this was absurd, but it is actually true in the majority of the cities in the United States.
Advance Screenings can be found on Twitter or AdvancedScreenings.Com. For Twitter, it is usually just placing the state initials before the word Screenings its handle. (I.e., @NYScreenings.) The only catch is, it's first come first serve. First, you have to click the link to download tickets before they run out (which can take anywhere from five to twenty minutes). The max seats you can reserve is two, under one name. And then, as a disclaimer, they overbook the theatre so it's again, first come, first serve when it's movie time. So try to arrive anywhere from and hour and a half to an hour early, just in case. It may be a long wait, but I've been to numerous movies in the city, all for free and all advanced!
3. Food
One of the hardest things to do for me is to decide whether or not to spend my own money on food. After a while, I tend to get sick of the food at my school dining hall. But, thankfully, there are a lot of restaurants that have student discounts and a lot of ways to save money on food.
Tons of restaurants from Chipotle, to Burger King, to Subway give at least 10% off when students show their IDs! Although they might not be the healthiest options, at least once in a while you can eat some junk for 10% off! So check with your local restaurants to see whether or not they offer a student discount because a lot of them do!
Another way to save money on food is choosing carefully how to eat. That can be choosing when to eat out, or to eat at the dining hall, or buying food for the fridge. A helpful thing to do is try to work out how much you could save by eating different ways. You can compare how much money you're spending a week when you eat different ways.
Saving money is always a good feeling but so is going out and experiencing the world. And I love that I've now found a way to do both. I can spend my week at school and save the weekends for adventures! I've been all around New York City on a budget and there are still so many more places for me to go. So go explore the city or town your school is in and find those deals. (And maybe a job, too).
RELATED ARTICLES
How To Be a Broadway Fan on a Budget
50+ Student Discounts Every Student Needs to Know About
Birthday Freebies and Discounts
Where, When and How To Get Free Stuff All Year Round
Ana Bishop is a college student in New York City studying Communications and Film.