Click on the titles to see details about each scholarship.
1. WH (Howie) McClennan Scholarship – $2,500
2. Broke College Student Scholarship – $5,888
3. Mainstream News Sucks Scholarship – $5,555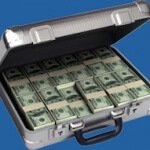 When not surfing the big waves, or training for the Iron Man, Scholarship Guru searches the web for the best scholarships and new insights into Nietzsche's philosophy.