The oldest city in Georgia and one of the oldest in the entire southern United States, Savannah is a city steeped in history. Known for its historic architecture, its haunted history, and the Spanish moss that hangs over the entire city, it is truly unique. It also happens to be only a short drive from the beach, making it a perfect destination in the spring and summer months. Also a generally affordable city, Savannah is a great spot for college students to target.
Here is a broke student's travel guide to Savannah:
Where to stay
Savannah is a fairly small city, so wherever you choose to stay, you will be only a short drive away from any of the city's major attractions. That said, the most central area is easily the Historic District. Known for its gorgeous and historic buildings (many of which date back to the 17th and 18th centuries) and European-style squares, Savannah's Historic District is one of the most picturesque neighborhoods in the country.
One of the most popular strips in Savannah, River Street sits right along the Savannah River. River Street is only a short walk from the Historic District and most of downtown Savannah. The City Market — a popular area bustling with live music, bars and restaurants — is just around the corner, as is Broughton Street, the main shopping area. It is, however, one of the most touristy streets in the city, and, as a result, is generally one of the more expensive areas to stay in.
Although Tybee Island is not part of Savannah, the beach town is located only about 30 minutes outside of the city. Staying on Tybee is not necessarily the traditional Savannah experience, but you get the twin benefit of staying on the beach and being close to the city. There are many excellent beachfront restaurants and bars on the island as well, so you won't have to travel all the way to the city for food and nightlife.
Cheap eats
Savannah's restaurant scene offers the best of the South and the coast all in one. From home-cooked barbecue to piles of fresh crab, it offers a taste of everything. It is also filled with cheap options, if you know where to look.
Here's a look at some of the best meals in Savannah:
Vinnie Van GoGo's — A staple of downtown Savannah since it opened in 1991, Vinnie's is Savannah's preferred pizza joint for hungry tourists and locals alike. You can choose to dine in or grab a slice to go. At only $3.50 for a huge slice of cheese pizza (and $0.50 for each extra topping), it's a cheap and delicious meal. Keep in mind, it is cash only!
Zunzi's — One of the best lunch spots in Savannah, Zunzi's makes delicious, South African-inspired meals. Their sandwiches are some of the best in Savannah, but don't sleep on their "padkos," (a South African word translating to "food for your journey"), a variety of build-your-own meals ranging from rice and quinoa bowls to pita wraps to green salads.
Sandfly BBQ — With two locations in Savannah, Sandfly BBQ is one of the most popular barbeque restaurants in a city stocked with them. Everything is delicious, but their pulled pork is ridiculous.
Wiley's Championship BBQ — The aforementioned Sandfly BBQ's steepest competition, Wiley's Championship BBQ is so good, I simply couldn't leave them out. If you're a true barbecue aficionado, get their burnt ends. Sticky, smoky cubes of point-end smoked brisket rubbed with sauce and placed back into the smoker, burnt ends are insanely rich. Get them with a side of brunswick soup and you will undoubtedly leave satisfied.
The Crab Shack — No list of Savannah restaurants would be complete without a good low country boil. If you're unfamiliar with the dish, it's a delectable mix of shellfish (typically crab, shrimp and crawfish), potatoes, sausage and corn boiled all together with Old Bay Seasoning. A classic Southeastern meal, The Crab Shack serves up low country boils right along with the water on Tybee Island. For extra fun, they have a pit of alligators out front.
Sightseeing
One of the oldest cities in the country, Savannah is a city with a thousand stories. With cemeteries canopied by Spanish moss, ghostly mansions, historic homes, and even an old military fort, it is filled with incredibly unique attractions.
Here are a few essential Savannah sights:
Forsyth Park — Forsyth Park is Savannah's major city park, occupying 30 acres of land in the Historic District. The park is a beautiful green space with large grass fields, tennis and basketball courts, and an amphitheater where you can often catch live music and other performances. At the southern end of the park, you'll find the park's iconic fountain, which is over 160 years old, as well as a fragrant garden filled with scented flowers and plants, designed for the blind and people with limited vision.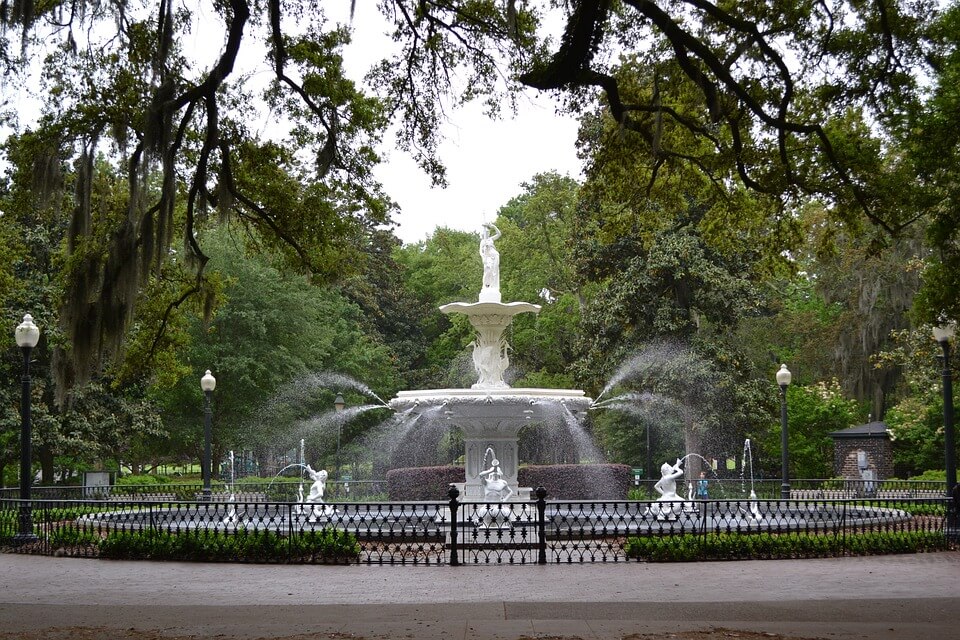 Fort Pulaski — For all the history buffs, out there, Fort Pulaski is a 19th century military fort located on a scenic strip of land between Savannah and Tybee Island. The fort was the site of a siege during the Civil War in which the Union army used rifled cannon to compel the Confederate garrison stationed in Fort Pulaski to surrender. The fort also notably served as a prisoner-of-war camp during the war. Anyone 15 and under enters for free, and there are six fee-free days for all, including Martin Luther King Day and Veterans Day.
Ghost Tours
— Along with New Orleans and Salem, Savannah is widely known as one of the most haunted cities in the country. The city has countless houses and buildings with notable ghost stories and sightings. As a result,
ghost tours
are some of the city's most popular tourist attractions. There is even a
haunted pub crawl
(age 21+ only)!
Bonaventure Cemetery — One of the most unique sights in the city, if not the country as a whole, Bonaventure Cemetery is Savannah's most historic cemetery. With massive live oaks draped with Spanish moss shading graves dating back to the 18th century, Bonaventure is the prototypical Southern Gothic site, dripping with mystery and ghostly intrigue. The Bonaventure Historical Society offers free guided tours on certain days.
Telfair Museums
— The Telfair Museums are three museums located in Savannah's Historic District: the
Jepson Center
(Savannah's major art museum); the
Telfair Academy
(an approximately 200-year-old museum housing 19th and 20th century American and European art); and the
Owens-Thomas House and Slave Quarters
(a historic mansion and history and art museum). Students, ages 13-25, with a valid ID can get admission to all three for a
discounted price of $15
.
Nightlife
Though not widely known for its nightlife in the way that New Orleans or Nashville are, Savannah has a quietly great bar scene. In particular, it can be a great place to see live music, as a number of the most popular bars have bands play on a near-nightly basis.
*Friendly Tip: Like New Orleans, Savannah has a limited open container law — within the Historic District, people of legal age can drink alcohol in public, as long as it's in a plastic container.
Here's a look at some of Savannah's best bars:
Barrelhouse South — Located in the heart of the Historic District, Barrelhouse South is one of the liveliest bars in Savannah. There is live music throughout the week, including an Open Jam every Wednesday, hosted by members of popular local band XuluProphet.
The Rail Pub – – An iconic Savannah dive bar that first opened all the way back in 1890, The Rail Pub is famously haunted. It's a local favorite, in no small part because of its cheap prices and notoriously strong drinks. Happy Hour is on all day on Mondays with free nuts and $1 Ghetto Dawgs.
The Jinx — Another bar that also happens to be one of the best live music venues in Savannah, The Jinx offers the best of Barrelhouse and The Rail Pub in one neat package. With divey vibes and a stage that has played host to some of the best bar bands to come through Savannah (a list that includes Agent Orange, the Dead Boys, and Charles Bradley), it's got all you could ask for.
Student discounts
There's so much to do in Savannah without breaking the bank. But do yourself a favor and take advantage of free activities and student discounts whenever they're offered.
Here are a couple of student discounts:
The Telfair Museums — The Telfair Museums, comprising of the Telfair Academy, the Jepson Center, and the Owens-Thomas House and Slave Quarters, offer a discounted price of $15 for students, ages 13-25, with a valid ID.
Banana Republic — Students save 15% on full-price apparel with student ID in store.
Also, be sure to ask at these places that offer a student discount to Savannah College Art and Design students.
In addition, you can get a variety of coupons and discounts on everything from food to housing to shopping at Savannah.com.
*Pro Tip: To save money, always ask for student discounts wherever you go! And be sure to carry your student ID with you always, so you can get student discounts.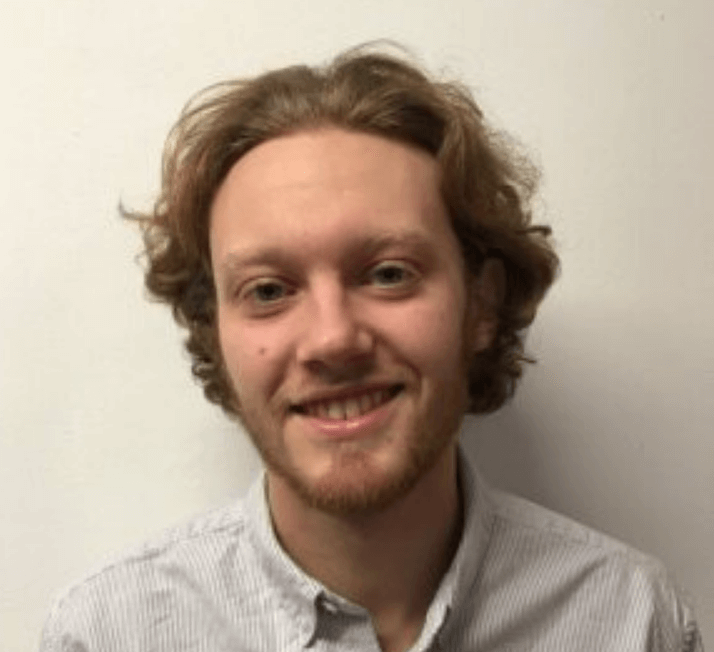 Sam Benezra is a graduate of Ohio University with a B.A. in History from the Honors Tutorial College. He is a native of Brooklyn, New York. Sam enjoys writing on a variety of subjects, including science, music, politics, film. In his spare time, he enjoys traveling, playing guitar, and writing songs.