Without a doubt one of the most unique cities in the United States, if not the world, is New Orleans. Nowhere else do you find such a distinct blend of cultures.
Since the city was founded in 1718, it passed through the hands of the French and Spanish before it was bought by the U.S. in the Louisiana Purchase in 1803. The city is deeply influenced by the Cajun and Creole cultures that are distinctive to Southern Louisiana. The Cajun people are the descendants of French-Canadian settlers who migrated to the rural areas of South Louisiana after being exiled by the British from Canada. Creole, meanwhile, refers to people of any race whose ancestors lived in New Orleans prior to the Louisiana Purchase. Literally translating to "mixed," Creole culture is defined by the distinct fusion of French, Spanish, African-American, West-Indian, and Native American influences.
What does it all amount to? Delicious food, phenomenal music and wild festivals — most notably Mardi Gras — that you simply won't find anywhere else in the world.
With live music on the streets, great public parks, and plenty of cheap food and drinks, it is also easy to visit on a budget.
Here's a broke student's travel guide to New Orleans:
Where to stay
Many people visiting New Orleans opt to stay in or around the French Quarter. The French Quarter is the oldest neighborhood in the city and its buildings are designed in the colonial French and Spanish styles. The neighborhood that most people think of when they picture New Orleans, the French Quarter contains many of New Orleans' most popular sights. There are plenty of places to see live music, including on the streets, where street performers entertain crowds with New Orleans' standards around the clock. It is without a doubt the center of New Orleans' nightlife as well as the most touristy area, so if you want a place where you can get away from the crowds and noise, you may want to stay in another area.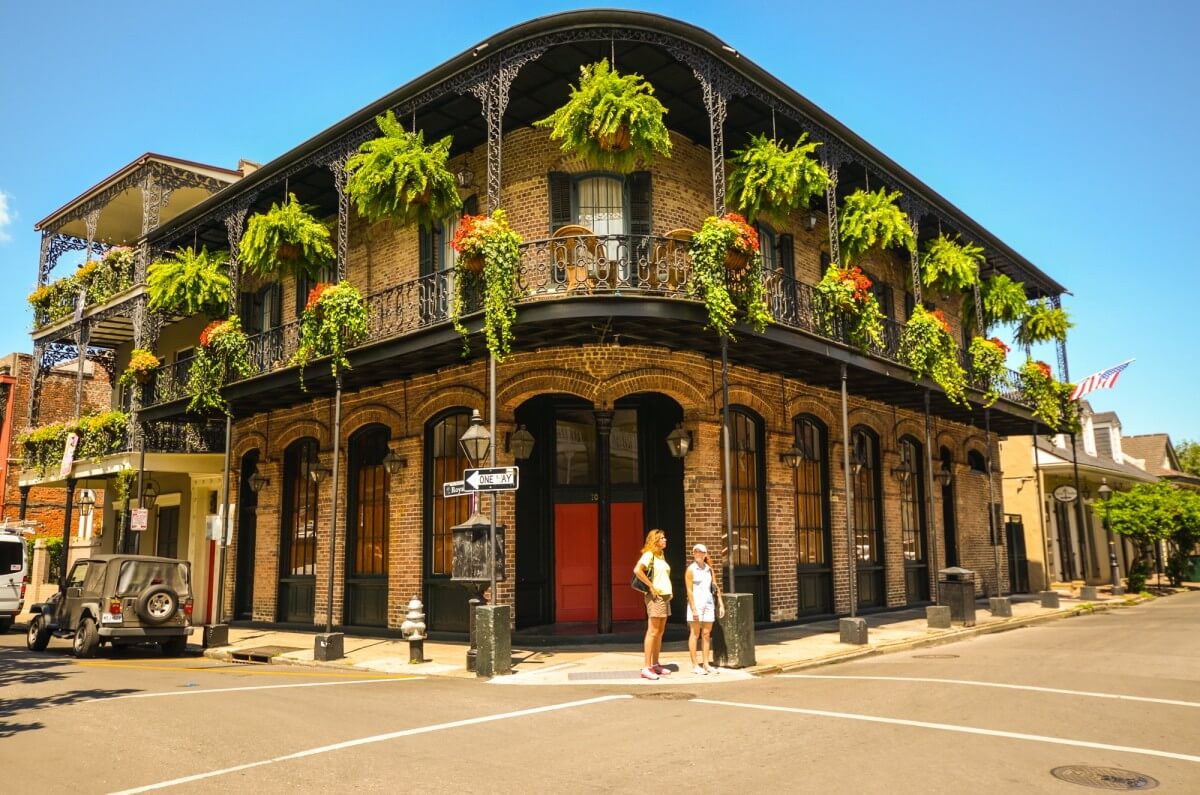 The Central Business District is a great place to stay, particularly for budget travelers. There's not really much to do there, but it is located right next to the French Quarter, so you won't be more than a 10-15 walk from the center of the nightlife and most of the main sights. It is also home to a few big attractions like the Audubon Aquarium of the Americas and the National World War II Museum. There are tons of hotels in the area, and it tends to be cheaper to stay in than the French Quarter.
Faubourg Marigny — also called, simply Marigny — is also located just outside of the French Quarter, and also happens to be relatively cheap. Unlike the Central Business District, however, there is plenty to do in Marigny. The neighborhood is home to Frenchmen Street, the best place to see live music in the city. There are also plenty of great cafes and Cajun restaurants.
Food
If you're looking for some old school New Orleans food at fair prices, go to Johnny's Po-Boy in the French Quarter. This unpretentious spot has been serving up some of the best po-boys in the city since 1950. They serve all kinds of po-boys, from oyster to alligator and everything in between. It's all good, but the roast beef po-boy is one of the best in the city. For lunch, grab half a po-boy and a cup of their spicy and authentic gumbo.
Adolfo's is a great dinner spot located conveniently above a bar on Frenchmen Street. Adolfo's serves affordable and delicious Cajun-Italian food. Get a plate of Pernod-poached oysters and a lamb rack. The ocean sauce is also something special. FYI, it is a tiny place and often has an hour-plus wait, so get there early.
Also on Frenchmen Street is Dat Dog. This one-of-a-kind hot dog spot lets you build your own dog. You can choose from 12 different types of sausage (including three vegetarian and vegan options) and over 30 toppings, available at no extra cost. They have types of dogs that I've never heard of anywhere else, including crawfish sausage, alligator sausage, and duck sausage. Yum.
If you're venturing out into the Garden District, go to Johnny's Jamaican Grill. Clinton Haughton, aka Jamaican Johnny, moved out to New Orleans in the wake of Hurricane Katrina and opened this authentic Jamaican food spot. For only $11 you can get a big plate of their mouth-watering jerk chicken, which comes with Jamaican rice with peas and steamed vegetables.
Last but not least, no trip to New Orleans is complete without a trip to Café Du Monde. One of the most iconic spots in the city, Café Du Monde is famed for its fresh beignets (a French pastry that is deep fried and sprinkled with powdered sugar) and unique coffee with chicory. Be prepared to wait, though. During the peak season, it's not uncommon to face an hour-plus wait, even for a to-go café au lait and beignet. Go during off-hours to avoid the line.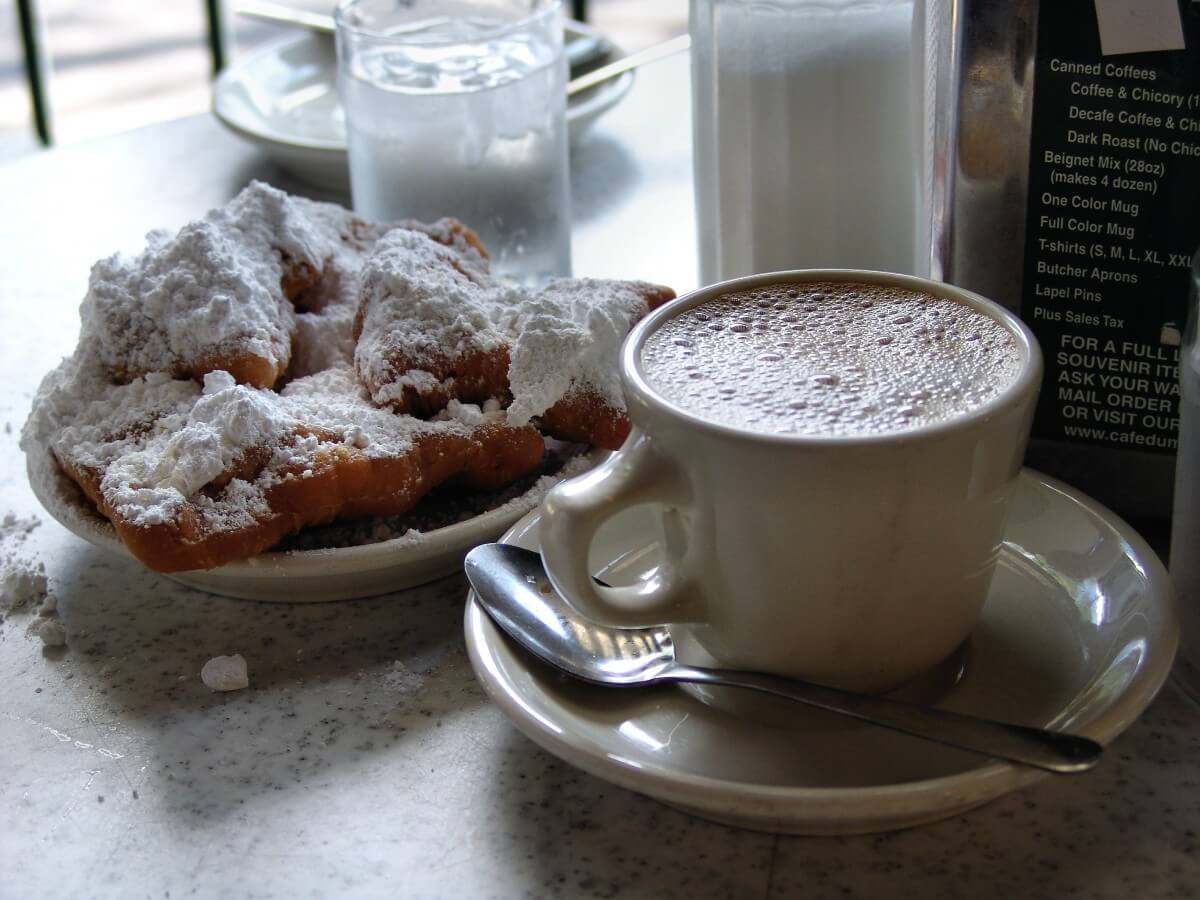 Sightseeing
At the heart of the French Quarter is Jackson Square. This historic park sits next to some of the most famous buildings in New Orleans including the St. Louis Cathedral, the Presbytère, the Cabildo, and the Pontalba Apartments, which are the oldest apartment buildings in the country. At the center of the park is a statue of deceased president and hero of the Battle of New Orleans Andrew Jackson, who gives the Park its namesake.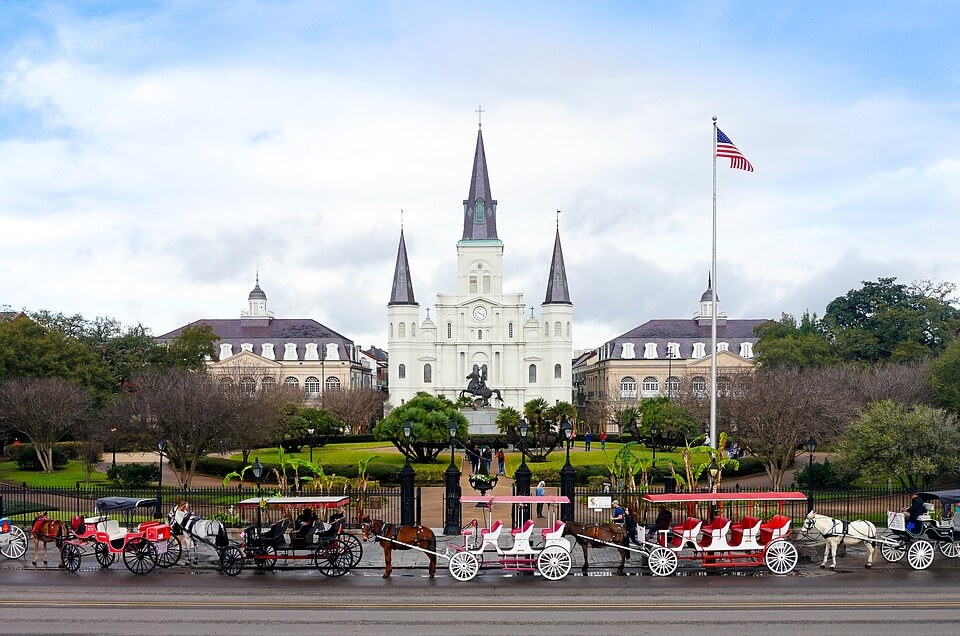 Voodoo has an important place in the culture and history of New Orleans. Fusing together African spiritual traditions with Catholic European influences, Louisiana Voodoo is a rich folk magic tradition distinct from other branches of Voodoo like Haitian Vodou and Deep Southern Hoodoo. You can learn all about it at the New Orleans Historic Voodoo Museum, where students can get a discounted ticket of $5.50.
It may sound strange, but New Orleans' unique cemeteries are one of the city's major tourist attractions. Because much of the city is below sea level, New Orleans' earliest residents began entombing the dead in above-ground marble chambers and vaults. New Orleans' cemeteries are filled with rows of these gorgeous chambers, some of which date back to the 18th century. The oldest and most famous is St. Louis Cemetery No. 1, which dates back to 1789. This incredible cemetery contains the tomb of the Voodoo Queen of New Orleans Ms. Marie Laveau, as well as a controversial pyramid-shaped tomb that actor Nicolas Cage will eventually be buried in. The most unique, however, is St. Roch Cemetery. A small side-room in the chapel at St. Roch is filled votive offerings from people in need of healing. The walls are lined with prosthetics, crutches, coins, thank-you notes, and other objects.
If you're looking to get out of the city and into some green space, go to New Orleans City Park. One of the largest urban public parks in the country, City Park spans 1,300 acres and contains countless sites, from the New Orleans Botanical Gardens to the New Orleans Museum of
Art and the Sydney and Walda Besthoff Sculpture Garden. Filled with ancient and massive live oaks decorated in Spanish moss, City Park is a sight to see.
Nightlife
New Orleans' nightlife has a near-infamous reputation. When the lights go down in the French Quarter, debauchery takes over. The party is at its height during Mardi Gras, but it really never ends. City bars don't have a mandated closing time, so some stay open 24 hours. There are also no open-container laws in the French Quarter, so you can bring drinks onto the streets as long as they are in a plastic container.
The obvious area to go out in New Orleans is on Bourbon Street. The main strip of the French Quarter, Bourbon Street is lined with bars serving cheap drinks and, oftentimes, live music.
One of the biggest and most popular spots in the French Quarter is Pat O'Brien's, a huge bar with an enormous outdoor courtyard that has been open since the 1930s. It is also the home of the hurricane, one of the most popular drinks in the city.
If you're willing to drop a little dough, go to the Old Absinthe House for a properly prepared glass of absinthe. This 200-year-old bar also has a pretty significant role in the history of the United States. According to legend, the Old Absinthe House was the site where Andrew Jackson met with the outlaw Jean LaFitte to ask for his help in fending off a British fleet during the War of 1812. In return for the support of Lafitte and his army of pirates, Jackson offered them full pardons. Together, they repelled the British forces, effectively ending the war.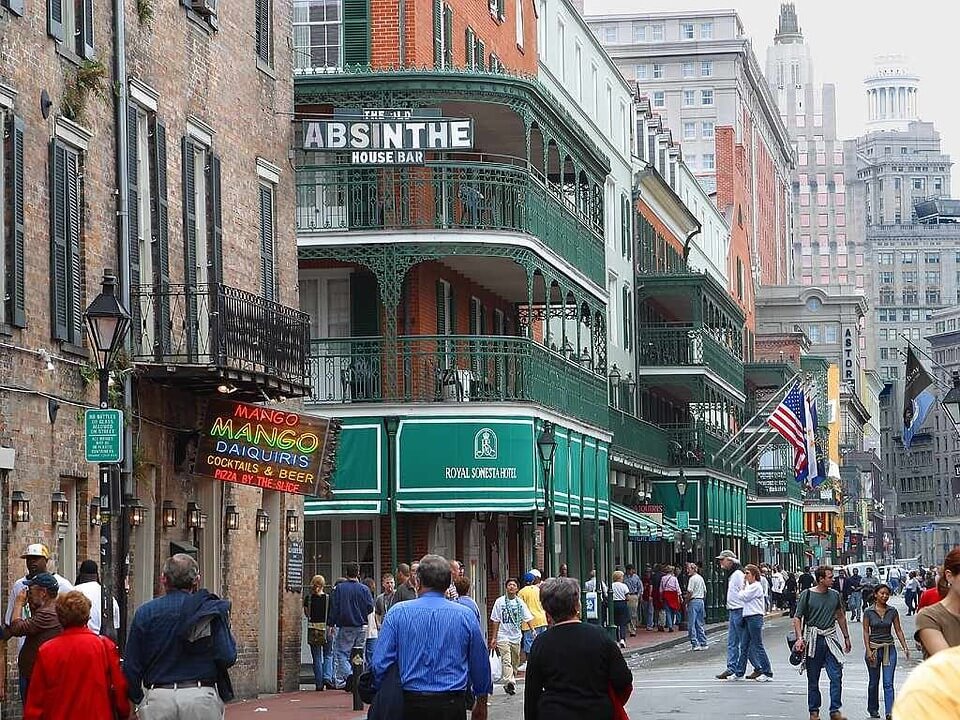 If you're looking for something just a tad more laid-back than the madness of Bourbon Street, go to Frenchmen Street, just outside of the French Quarter, which is lined with amazing live music bars. I mean that literally — there are about a dozen venues in a two-block stretch between Royal and Decatur streets. Snug Harbor, The Spotted Cat and d.b.a. are three of the city's premier jazz venues, regularly hosting major players and rising stars of the genre. The Blue Nile and The Apple Barrel are great spots that stage a variety of genres, including funk, soul, jazz, blues, rock and brass. I recommend just walking around and following the music.
Student discounts
Many of the major museums and sightseeing tours in New Orleans offer students discounts. Remember to bring a student ID from your college or university to take advantage of them.
Here are a few of the best student discounts:
We Dat's Chicken & Shrimp — This Canal Street chicken spot offers students 10% off their meal.
New Orleans Historic Voodoo Museum –– College students get $5.50 discounted price.
New Orleans Museum of Art — College students get $8 discounted entry.
Preservation Hall –– This iconic jazz venue dedicated to preserving the traditional music of New Orleans offers $10 discounted admission to students.
French Quarter Ghosts & Legends Tour — Students get a discounted $18 price on tour passes.
Garden District Ghost Tour — Students get a discounted $18 price on tour passes.
Whitney Plantation –– This former plantation, now a museum devoted to the history of slavery, is located about an hour outside of New Orleans. Students get discounted admission at $17 per ticket.
National WWII Museum — Students can get discounted admission for $18.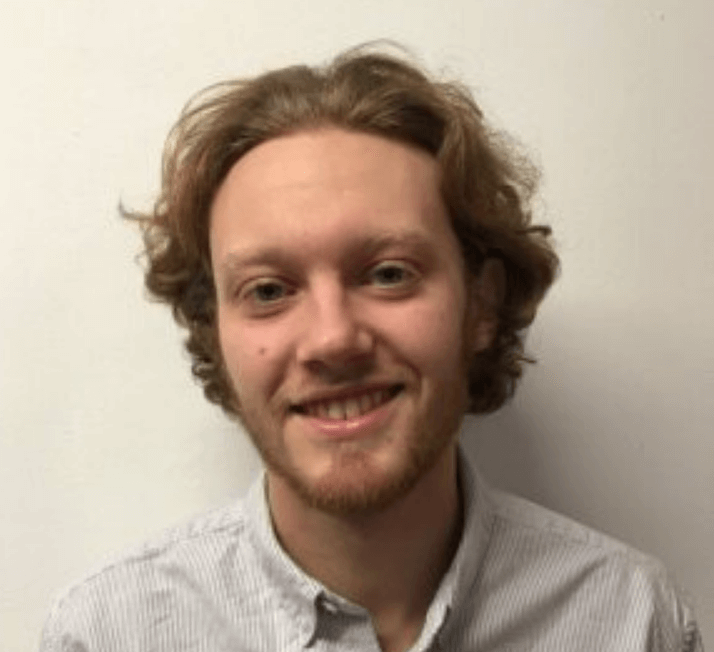 Sam Benezra is a graduate of Ohio University with a B.A. in History from the Honors Tutorial College. He is a native of Brooklyn, New York. Sam enjoys writing on a variety of subjects, including science, music, politics, film. In his spare time, he enjoys traveling, playing guitar, and writing songs.