There's never a dull moment in Music City, whether you're getting rowdy in a Broadway honky tonk, chowing down on a sizzling piece of hot chicken, or taking in a show at the Grand Ole Opry. Always a top destination for the country music faithful, Nashville has developed a reputation in recent years for its exciting food and art scenes. With unmatched live music, infamous nightlife, and a number of colleges, it is also a common destination for college students.
Here's a broke student's travel guide to Nashville:
Where to stay
If you're looking to stay close to the action in Nashville, your best bet is to stay downtown. Downtown Nashville is home to many of the city's most popular bars and attractions. Broadway, Nashville's main street, on which many of the city's infamous honky tonks are located, runs through the center of the neighborhood. Other popular sights, like Ernest Tubb's Record Shop, the Frist Art Museum, and the Ryman Auditorium, sit within the confines of the neighborhood.
Further up Broadway is Nashville's midtown area, one of the busiest areas in the city and another popular nightlife spot. Midtown is home to Vanderbilt University and within walking distance from Belmont University, so it is a popular area for college students. Close to downtown Nashville and Music Row, it is also a central location, making it a convenient place to stay if you're interested in hitting a lot of Nashville's most popular sights during your stay.
For travelers returning to Nashville and those interested in exploring some of the city's less touristy areas, I recommend staying in East Nashville. Over the past few years, East Nashville has experienced something of a renaissance and has become the cultural and creative hub of the city. Though far from the city's most popular tourist destinations, it has plenty to offer in bars, restaurants, small businesses and music venues. Stay around Five Points, a small neighborhood at the center of East Nashville that is in many ways the locus of the area.
Food
The best place to try Nashville's most famous dish, Prince's Hot Chicken Shack is a classic hot chicken joint in South Nashville. According to legend, it is here that hot chicken originated. The dish was allegedly invented by Thornton Prince, who opened Prince's in the mid-1930s. Now owned by Thorton Prince's great-niece Ms. André Prince Jeffries, the restaurant has stayed in the family since its opening and has grown into a Nashville staple.
If you're looking for a cheap, greasy meal that will fill you up right, get a burger at Fat Mo's. Another Nashville staple, Fat Mo's is a fast food burger joint with a few locations around Nashville and other cities in Middle Tennessee. Fat Mo's burger has been called one of the top 101 burgers in America and the best in Nashville by The Daily Meal, and is a favorite among locals. On top of that, almost everything on the menu comes in at under $10.
Another favorite of locals, Rae's Gourmet Sandwich Shoppe is a phenomenal lunch spot serving delicious sandwiches, soups and salads. Get the Rae's Hot Brown sandwich or, for a vegetarian option, the Magic Mushroom.
For a slightly more upscale environment, try out the Park Cafe, which serves delicious contemporary American food made from high-quality, seasonal ingredients. Their food is fresh and delicious, and they offer many vegetarian options. Though it can be a little pricey, they have great happy hour deals.
Sightseeing
Nashville is the mecca of country music, so there are no shortage of sights for country music fans to check out. There is, of course, the Grand Ole Opry, the country music radio and television show that has hosted and launched the careers of many of country's most recognizable faces.
I also recommend a trip to the
Ryman Auditorium
, the former home of the Opry. The Ryman Auditorium still stages concerts, and is without a doubt one of the coolest functioning venues in the country.
Come down and take our daytime tour to experience the "Soul of Nashville"

Posted by Ryman Auditorium on Tuesday, October 20, 2015
Other prominent country music sights include the Country Music Hall of Fame, the Johnny Cash Museum and the Ernest Tubb Record Shop, a little record store on Broadway that played a pivotal role in popularizing country music across the United States.
For those more interested in art than country music, there are a couple of excellent museums in Nashville that are worth a visit. The Frist Art Museum is the city's premier art museum. The Frist shows a wide variety of works spanning different movements and historical periods and often showcases works by regional and local artists.
I also recommend taking a trip to Centennial Park to visit the Parthenon, a full-scale, precise replica of the original Parthenon in Athens, Greece. Constructed in 1897 as part of the Tennessee Centennial Exposition, Nashville's Parthenon is designed to appear exactly as the original Parthenon appeared when it was completed in 438 B.C. Inside, the Parthenon is an art museum that houses 63 paintings by 19th and 20th century American artists in its permanent collection. In addition to its permanent collection, the Parthenon also often shows temporary exhibits.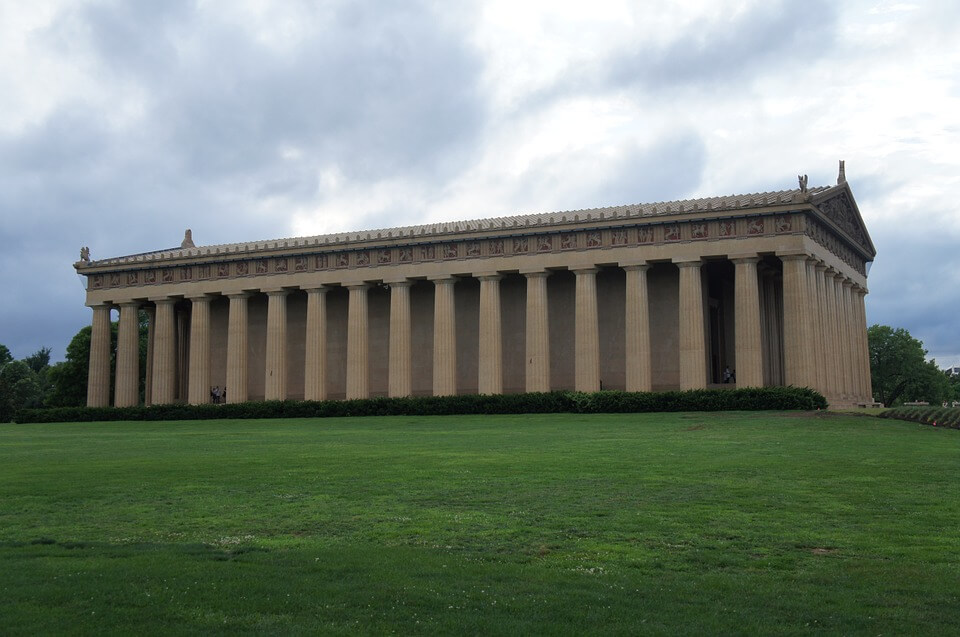 Nightlife
Honky tonks abound on south Broadway in downtown Nashville. The city has an infamous nightlife scene, known for loud and live music and massive cowboy hats. There are countless bars along Nashville's "Honky Tonk Highway," so your best bet is to head to Broadway and hop around.
Tootsie's Orchid Lounge is probably the most famous bar along the main strip, a Nashville institution that has served a who's who of famous customers including Willie Nelson, Waylon Jennings, Patsy Cline and Kris Kristofferson.
From there, head to my personal favorite bar on Broadway,
Robert's Western World
, another legendary honky tonk that is popular both with tourists and locals.
Just off Broadway in the slightly quieter area of the Gulch is the Station Inn, an awesome bar and music venue known for staging some of the best bluegrass and Americana shows in the country. If you're a bluegrass fan, it's a must-visit.
The Mercy Lounge, located on Cannery Row between Downtown Nashville and the Gulch, is one of the best music venues in the city. The Mercy Lounge shares a building with two other performance spaces, The Cannery Ballroom and The High Watt. With a capacity of 500, the Mercy Lounge is a medium-sized venue that hosts a wide variety of established and emerging artists.
For people like me, prone to seeking out the divey and a little dirty, look no further than
Fran's Eastside
. With a bar, a pool table, good people and karaoke, this East Nashville spot offers everything you need.
Student discounts
There's so much to do in Nashville without breaking the bank. But do yourself a favor and take advantage of student discounts whenever they're offered. If you're not sure, ask! And be sure to carry your student ID with you so you can get the student discount.
Here are a few places with student discounts:
For even more savings, go to
visitmusiccity.com
to get a host of ticket deals, special offers, discounts, and coupons at attractions, restaurants, tours and clubs in Nashville.
Conclusion
In Nashville, delicious food and top-quality live music abound, making it one of the most unique and exciting cities in the U.S. If done right, it can also be completely affordable for any college student, making it a perfect destination to seek out on your next road trip or spring break.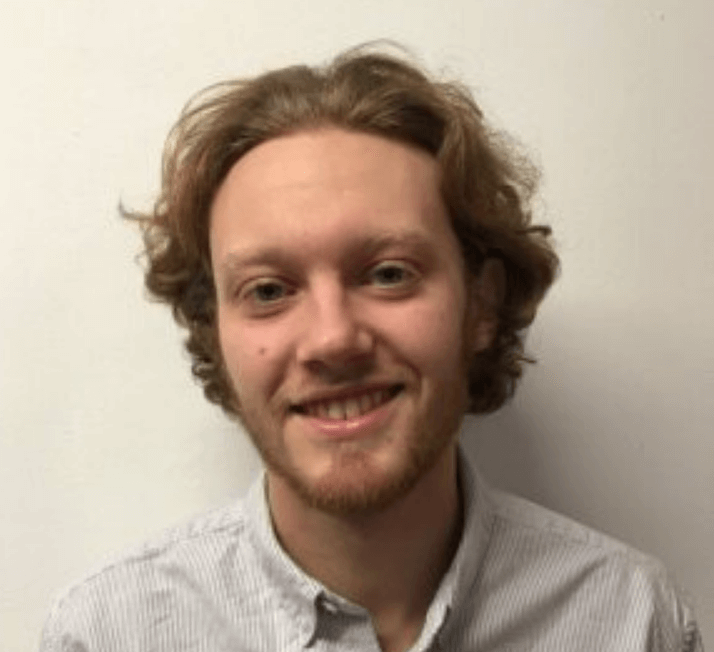 Sam Benezra is a graduate of Ohio University with a B.A. in History from the Honors Tutorial College. He is a native of Brooklyn, New York. Sam enjoys writing on a variety of subjects, including science, music, politics, film. In his spare time, he enjoys traveling, playing guitar, and writing songs.