What do Apple, Amazon, American Eagle, Chubbies, Keurig, Red Bull, Victoria's Secret, and ZipCar have in common? They all have employed students to get their brand message out on college campuses. These students are called "brand ambassadors," and they help to bridge the gap between college students and brands. These brand ambassadors are not outsiders visiting your college campus, but they are your peers taking classes with you while representing a brand on campus.
If you are thinking of becoming a brand ambassador, check out these helpful tips.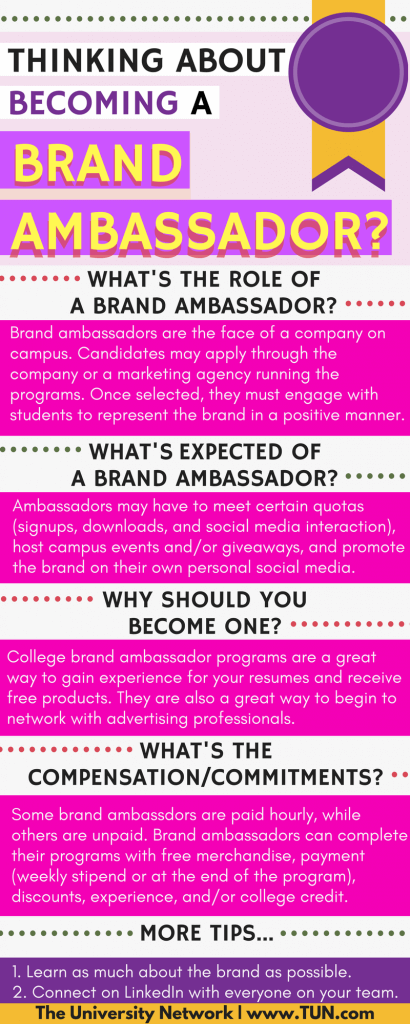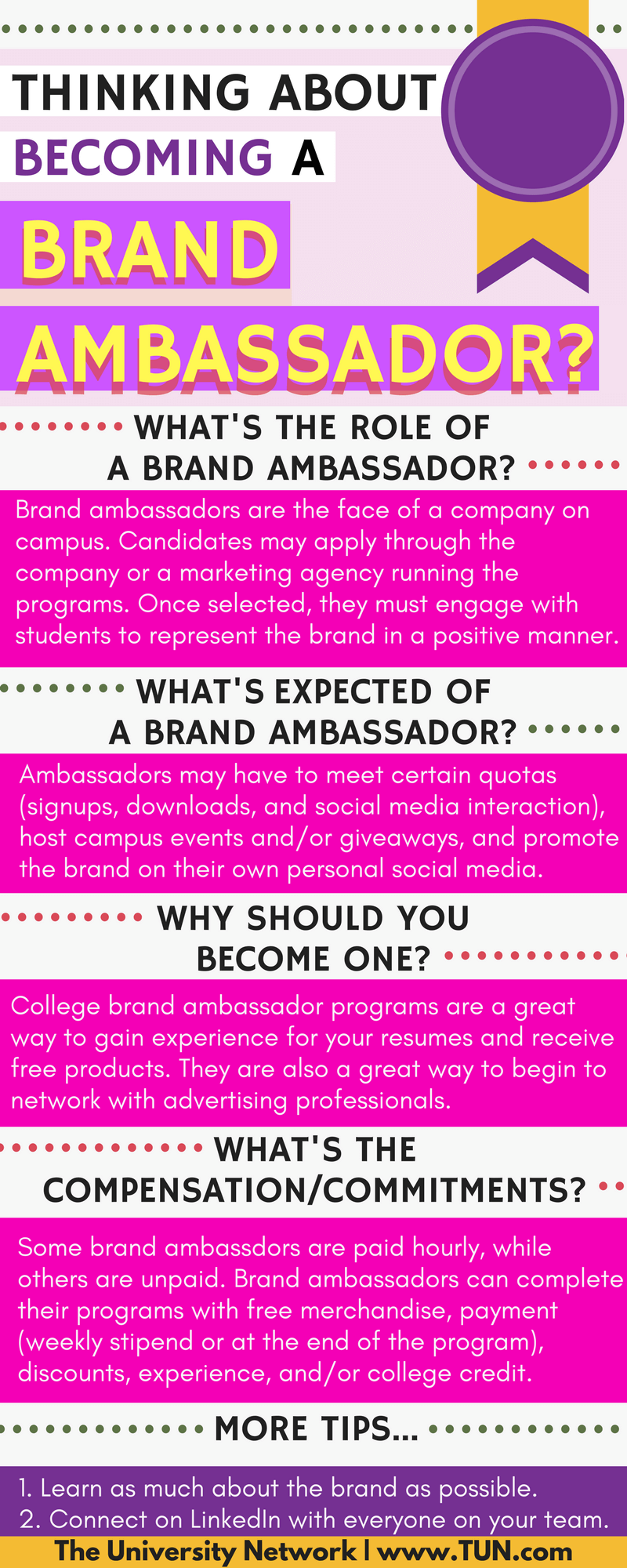 What's the role of a brand ambassador?
Being a brand ambassador is no easy job. Brand ambassadors are essentially the face of a company on campus. Like any internship or job, brand ambassadors must apply through either the company directly or a marketing agency running the ambassador programs. The interview process may involve a Skype/phone call interview to see how good of a fit you are for the role. The role of brand ambassadors is to engage with students through various marketing techniques to represent the brand in a positive manner.
What's expected of a brand ambassador?
Depending on the program, different brand ambassador programs require their ambassadors to meet certain quotas (signups, downloads, social media interaction), host campus events and/or giveaways, and promote the brand through their own personal social media platforms. Some programs require their brand ambassadors to work a certain amount of hours a week and converse with students about the brand. While you can get paid per registration/sign-up for an app or service, or paid upon completion of the program, students can leave their brand ambassador position with hands-on marketing skills.
Why be a brand ambassador?
College brand ambassador programs are a great way to gain experience for your college resumes, partner with a company, and receive awesome perks. They are also a great way to begin to network with advertising professionals.
While brand ambassador programs sound like a great experience, we took the time to talk to some college brand ambassadors at Boston College about their experience. We will only be using their first names, as their contract terms forbid them from revealing their last names and the names of the brands.
"Being a brand ambassador at Boston College was a great experience," said Emily, a brand ambassador for an outerwear/apparel company. "I had no idea what to expect before starting, but I ended up learning a lot about marketing, working with various professionals, and advertising across multiple social media platforms." Emily told TUN she had a good experience with the brand. "Upper management treated me very well," she said. "They treated me with respect and also were very appreciative of me for being an ambassador for their brand. In return, I got lots of free stuff, and there were a ton of perks."
What's the compensation and are the time commitments of being a brand ambassador?
No two brand ambassador programs are the same. Brand ambassadors can be compensated in different ways. Some are paid hourly, while some are unpaid. Brand ambassadors can complete their respective programs with free merchandise, payment (weekly stipend or at the end of the program), discounts, internship experience, and/or college credit.
Brand ambassadors for apps may get compensated per signup with a unique referral code, which can be more challenging and time-intensive. They may find it more difficult to make more money if they are compensated per sign-up because many are not inclined to download new apps
Before you apply for a brand ambassador position, make sure you check the application to review how the company will compensate you for your time and how much time they expect of you.
Helpful Tips
Learn as much about the brand as possible from the team you are working with and on your own. This will make you more effective at what you are doing and help you the company's marketing strategy.

Make sure you connect on LinkedIn with everyone on your team — professionals and fellow brand ambassadors. These connections may be useful later during a job search and in your professional career.
SEE ALSO: 8 Things You Should Know About Becoming a College Brand Ambassador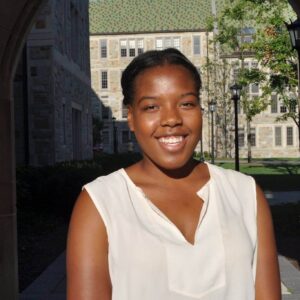 Vanessa Sewell is studying Economics and Communications at Boston College. She is from Bronx, NY. Vanessa has worked on topics related to lifestyle, fashion, culture, and education during her time at Boston College. During her free time, she can be found playing piano and guitar or jamming to Spotify.