College can really change a person! For many, it makes them more economical and the biggest discount seekers. Becoming a fiscally responsible college student requires basic knowledge on deals and discounts and when to take advantage of these opportunities. There are many things college students need for school, and it is usually better to have them on deck rather than wait to buy after school starts. Some college necessities include linens, school supplies, technology, professional apparel, and suitable outerwear.
A great way to become a super saver is to compile a list of great discount sites, weekly ads, and sales at your favorite shops. Knowing when a sale is coming up can help you plan what you can buy at a discount and keep your costs low.
Read on to find out what you should buy before you move into your dorm room.
[SEE: Things to buy AFTER you move into your dorm!]
Bedding
Before you move into your dorm, be sure to find comfortable linens that you love. You don't want to be stuck with linens that were bought in a rush. Be sure to find the best combination of bedding that will provide the most comfort as college beds are known to be uncomfortable. Some students like duvets, which simplifies the wash process, while others prefer comforters as they are more affordable. Also, be sure to verify the size of your dorm mattress. Most dorms have beds that are Twin XL, but check your school's website to see what size sheets to buy. Buy bedding that is comfortable and that you love since you will be using it all year! Be sure to find your perfect bedding combination before your move-in, so you will have one less thing to worry about.
School Supplies
Many students at my university often buy their dorm essentials but fail to remember to buy a notebook for their first day! In college, some professors require you to take notes by hand while others will permit you to use your laptop to take notes. Research on the topic, however, suggests that note-taking by hand is better, as it will help you remember information more easily. Be sure to check out Staples' weekly circular throughout the summer to find awesome deals on school supplies and more throughout the summer. In previous years, I've seen Staples sell notebooks for as little as 1¢ each and also heavily-discounted pens, pencils, and paper. Be sure to start looking before the summer is over, when their prices are lowest, and stock up for both fall and spring semester!
Technology
There are two times of the year when college students should hold out to buy technology: Back to School sales and Black Friday. Certain retailers offer exclusive discounts to students such as Apple, Microsoft, and Best Buy to help alleviate high technology costs for students. Last summer, Apple bundled a pair of Beats Solo2 Wireless Headphones with every laptop and desktop purchase, and a pair of Beats Powerbeats2 with every iPhone, iPad, and iPod purchase. In addition, Microsoft offers its students 10% off year-round! Finding your perfect laptop can be tricky but with the right deals, you are bound to find a perfect laptop for college and your price point.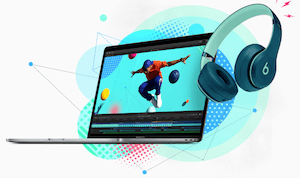 Buy a Mac or iPad Pro and get Beats & more!
Professional Attire
While it is nice to wear sweatpants to class, they won't make the cut in the professional world. Interviews for clubs, jobs, and summer internships often require you to dress professionally. Be sure to buy some pieces that are both business casual and professional ahead of time, so you are equipped for the last-minute interview. And don't forget that footwear should be suitable too. For the young professional woman, Ann Taylor, J. Crew, and Banana Republic are great options for professional attire. They often have sales and amazing student discounts! For the young professional man, Perry Ellis, Kenneth Cole, and Banana Republic often have great sales on dresswear or business casual apparel. Also, be sure to know the difference between business casual and business professional for interviews!
Outerwear
Living in NYC, it is hard to imagine someone who has never seen snow before or experienced weather below 50°F. Students come from all over the world to attend universities throughout the U.S. If you are going to college where it gets cold and you don't have outerwear for the winter weather, you will need to invest in quality outerwear to help you keep warm during the cold winter months. It is best to purchase these items before you arrive, so you are not caught without a warm coat when the weather suddenly gets cold. Check out EMS, Eddie Bauer and Kenneth Cole for stylish and warm coats with your student discount. Also, don't forget footwear for the colder weather! Invest in quality footwear to keep your feet warm in rain and snow because no one likes sitting in a lecture hall for over an hour with cold, wet feet. Sperry has great clearance and sale styles all the time, so you can keep your feet warm without breaking the bank.
**
Be sure to know what you should buy before you arrive at your college campus and what you should buy when you get there. Keep in mind the space you have to transport your items to campus. We wish you luck on your Back-to-School shopping this summer!
SEE ALSO: 50+ Student Discounts Every Student Needs to Know About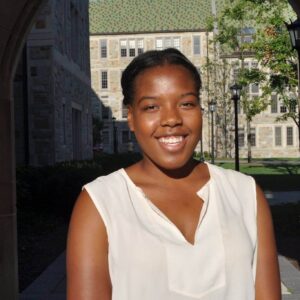 Vanessa Sewell is studying Economics and Communications at Boston College. She is from Bronx, NY. Vanessa has worked on topics related to lifestyle, fashion, culture, and education during her time at Boston College. During her free time, she can be found playing piano and guitar or jamming to Spotify.