In September 2015, 17 Sustainable Development Goals (SDGs) were adopted by 193 United Nations members to end poverty and hunger, protect our planet and ensure that every single person enjoys peace and prosperity. It was a call to action for global involvement that has inspired many universities, including Virginia Tech, to take action towards them.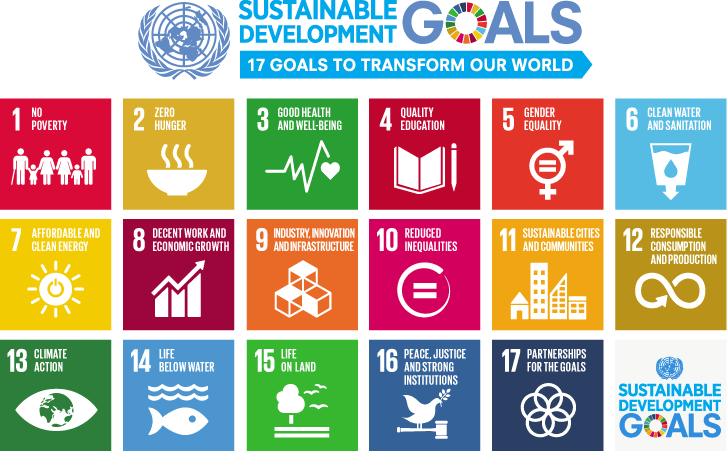 Virginia Tech's involvement in the SDGs lies in its Residential Leadership Community (RLC), which captures the message and mission the United Nations was established to promote. The RLC "promotes leadership as a collaborative process and affords students the opportunity to explore leadership through peer engagement and meaningful connections with faculty as well as campus and community leaders" by teaching students about leadership issues in a cohort.
The RLC requires freshmen to take two courses in the fall and spring semesters. What's new this spring is the requirement of praxis projects, which are service initiatives aligned with the 17 SDGs, as part of the spring course. The idea of tying the praxis projects to SDGs came from Perry Martin, the RLC Director. As part of the program, the RLC now requires its 170 freshmen students to complete 1 of 17 projects working with a group, club or organization and a $300 budget.
Students in the RLC work in teams of up to 13 members with a sophomore guiding them through the process. Students have the opportunity to work with many organizations in different areas of development. Gregory Klatt, an electrical engineering major, chose to work with Girls on The Run because he had seen the benefits of the program through his sister's involvement with it. Klatt's project aligns with SDG 5 on gender equality and aims to build self-confidence in young girls through fitness. Other students opted to build a keyhole garden at a local farm site called 3 Birds Berry Farm with the harvest to be used in food pantries.
I spoke with Michael Haller, an academic enrichment intern of the RLC, who is a big advocate of the praxis projects for their tremendous impact on students and the community.
"We implemented this idea because the RLC is transitioning into not only impacting the local area that is around Virginia Tech, but reaching all over Virginia to places like Roanoke and Lynchburg. Perry Martin, our teachers, and I knew this would be a challenge considering these projects would be time consuming due to how some were extremely far away from Virginia Tech's campus and how much time they had to make an impact on these projects."
Haller explained how the praxis projects are teaching freshmen to use resources around them. "For example, the 'Day in the Life' group, for their tour here on Virginia Tech's campus, they got big named athletes from our college to come and speak. Another group, 'Local Arts,' managed to get a local, up-and-coming country singer from the area to do a free concert. Even the "Industry, Innovation and infrastructure" group has used the power of social media and networking to make headlines for a push to get Amtrak down to Christiansburg, so it makes life easier for college students who always get stuck on I-81."
Haller credits the success of the praxis projects to the passion of the students involved.
One of the greatest parts that we underestimated to this being successful was not only their motivation, but their passion for these projects! After talking with some of the freshmen, it's amazing to see them realize what their passion even is and for them to want to join clubs and even just wanting to serve others, is not only significant for the RLC, but even for Virginia Tech, where our motto is, 'Ut Prosim,' which means, 'That I may serve'.
It's wonderful that the RLC students are creating small changes in their community that move the world closer to attaining the goals of the SDGs. Programs like the RLC's are important for students to learn not just about issues in the world that require action but that they play a crucial role in ensuring our sustainable future.
Related – Sustainable Development Goals: The Unspoken Job for College Students
Kate is a Bachelor of Arts Student, majoring in Political Science. She runs a feminist blog called Live Authentic at kateelizab.com and enjoys political discussions over coffee or wine. Kate can often be found writing or studying in her favorite local coffee shop.