Best known for its technology, wicked fast public wifi and lately BTS, a Korean boy group, South Korea is a tiny peninsula only as big as Indiana, but packed with about 51 million people.
Especially for students with a budget, South Korea is a very affordable travel destination that has a mix of tradition and innovation. Here are some recommendations and culture tips on traveling Seoul, the capital of South Korea, like a local.
The five traditional palaces
Served as homes for the Korean monarchy from the 14th to 15th centuries, the five palaces are iconic places for both the locals and visitors to enjoy the Korean traditional architectures.
When you get off Gwanghwamoon station, you'll see the Gwanghwamoon square and statues of King Saejeong and General Soonshin Lee, South Koreans' two most beloved political figures, leading up to Gyeongbok Palace, the biggest, oldest and most visited out of the five.
Surrounding Gyeongbok Palace, Gyeonghui and Deoksu Palaces are located further south and Changdeok and Changgyeong Palaces are located further east. All four palaces take about 15 minutes by subway from Gyeongbok Palace.
While Gyeongbok Palace is closed every Tuesday, the other four palaces are closed every Monday.
Entrance fees to four of the palaces are very affordable — 3,000 won (about $2.70) for Gyeongbok and Changdeok and 1,000 won for Deoksu and Changgyeong — and Gyeonghui Palace is free.
But, if you wear hanbok, Korean traditional clothing, you'll get in to all of them for free. Many Koreans prize wearing hanbok to Palace tours because they don't wear them anymore other than traditional holidays or weddings. You can rent hanbok for as cheap as 10,000 won from rental places nearby.
All five palaces, but most often in Gyeongbok Palace, hold many cultural events, such as free tours, seasonal night tours, special exhibitions and music concerts. Night tours are highly recommended because the palaces look even more stunning during the night. So, look for any special events before you go.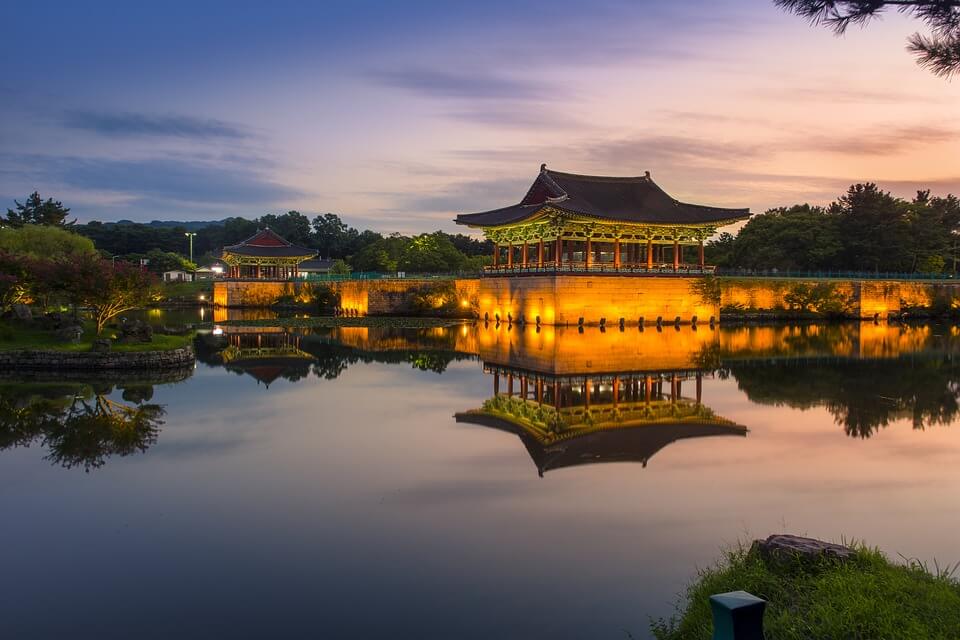 Near Gyeongbok Palace, the Blue House, equivalent to the White House in the U.S., is located 15 minutes away by walking.
A museum located in front of the Blue House, Sarangche, is free for everyone. You'll see many visitors taking pictures near the Blue House because they opened up the street right in front for the first time in 50 years.
During fall, many families and couples walk along Doldamgil, a street next to the Deoksu Palace. Trees colored in red and yellow accentuate the traditional stone walls with brick-tiled roof.
Traditional Korean towns
Although most of Seoul is very urbanized, you'll still find some traditional Korean style towns. Bukchon, Seochon Ikseondong and Insadong are the most popular traditional towns known for their hanoks, traditional Korean houses, with real people living inside.
You'll find a lot of good Korean food, old buildings renovated into cafes with oriental vibe, old bookstores and record stores, galleries and tea parlors. Around these neighborhoods, in order to celebrate hangeul, the Korean alphabet, most store signs, even McDonalds or Starbucks, are written in Korean.
Many visitors and even locals who mostly live in apartments enjoy spending a night at hanok guest houses. Since Bukchon has the most hanok guest houses, you can type Bukchon Hanok Village on AirBnB for this special experience. Price varies widely, but there are some places as affordable as $27 per night.
Marketplaces and shopping districts
Korea is famous for its amazing and cheap street food. Some of my favorites are kimbap, bindaeddeok, fried pancakes made of tofu and sometimes meat, and seafood pancakes. If you're a fan of spicy food, try geerum ddeokpokee, rice cake pieces sauteed with oil and pepper, or just normal ddeokpokee, without the oil, or kimchi pancakes.
In Seoul, Gwangjang and Tongin markets are two of the most famous markets. Started in 1905, Gwangjang is the oldest standing market in Korea.
While it's not a market, Myeongdong is also known for its street food, endless rows of K-beauty shops and international brands as well. Because it's one of the most popular tour destinations for visitors, many of these shops have employees trained in multiple languages.
Nightlife
Gangnam, Itaewon and Hongdae are all popular places for young people to enjoy nightlife.
Even people who don't know much about Korea knows about Gangnam because of Psy's hit song, Gangnam style. Gangnam is like the midtown Manhattan of Seoul, the busiest area of the city. Don't miss Byulmadang library in COEX, a huge convention center that not only holds important international or culture meetings, but also has a huge mall inside.
At Itaewon, you'll see many foreigners who either permanently or temporarily live in Korea. Itaewon has amazing restaurants serving international cuisines.
Right next to the Hongdae University, one of the best art schools in Korea, Hongdae has a youthful vibe filled with young musicians busking on streets.
However, recently, many locals find Hongdae too crowded and are moving into neighboring towns, such as Mangwondong or Yeonnamdong, to hang out. These neighboring towns are more quiet, but filled with amazing restaurants, cute stores and cafes.
Nature in the city
Inside the city's forest of buildings, Seoul also offers its residents rest in nature.
One of the streams flowing into the Han River, Cheonggye stream plaza is a popular resting place for locals. Take a walk on the boardwalk next to the stream.
The plaza often holds cultural events, such as busking and parades. During summer, many locals come out with families and friends to play in the stream or just wet their feet during hot summer nights.
Located next to the Han River that flows through the southern border of Seoul, Yeouido Han River Park provides camping areas and holds seasonal night markets. Since you can have literally any kinds of food delivered to anywhere in Korea, don't miss enjoying a picnic with friends at the Han River.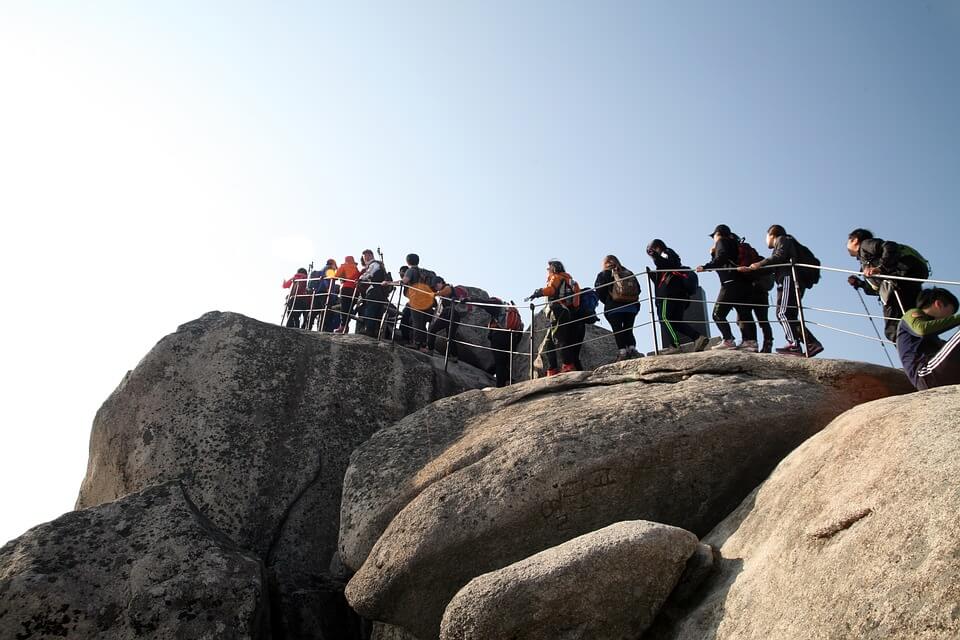 Lastly, one of the nearest and most visited mountains in Seoul, Bukhan mountain national park provides 13 tracks in total. They vary in total tracking hours. Check here to know which course is for you.
Best spots for Seoul skyline
Two of the most visited places for the city skyline are Namsan and Lotte towers. To get to Namsan Tower, you can either take a cable car — 9,500 won round trip or 7,000 won one-way —  or walk for about 20 minutes.
When you arrive, you'll see staircases decorated with thousands of colorful locks with names of couples and families who celebrated their love for one another during their visit at Namsan. However, if you're interested, I recommend bringing your own lock because locks they sell at the tower are overpriced.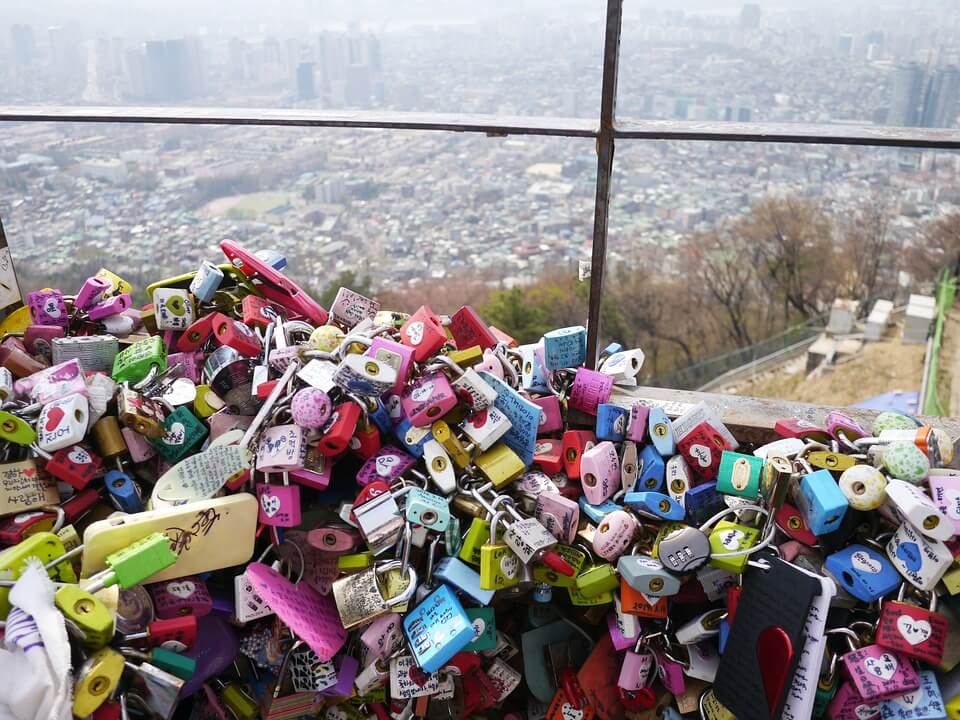 If Namsan Tower is the traditional, iconic skyline spot, Lotte Tower is the recently built, high-tech alternative. The tallest building in South Korea and the third in the world, Lotte Tower is 555 meters tall with 123 floors.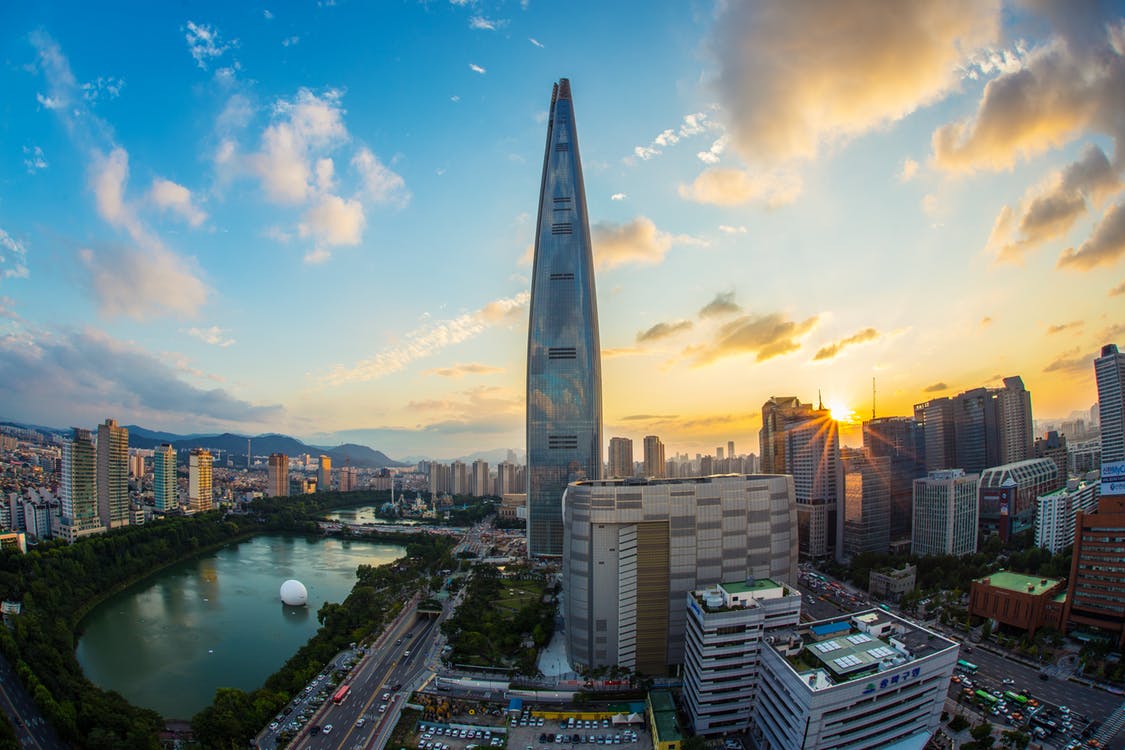 You can get your tickets for 25,500 won online, but if you buy at the desk, it's 27,000 won.
While you're there, you can also enjoy walking around Seokchon pond, located only 12 minutes away by walking. During spring, fully bloomed cherry blossom trees wrap around the pond, making the place even more beautiful.
DMZ and JSA tours
One of the most interesting places for visitors in Korea, the only divided country in the world, probably has to be the demilitarized zone (DMZ), a weapon-free area of 4 kilometers in width that separates the two Koreas, and the joint security area (JSA), the only portion of DMZ where North and South security officers stand face-to-face.
More directly, it's the place with blue houses where the two leaders of North and South Koreas met and shook hands for a peace summit this April.
Although it is a bit outside of Seoul, the DMZ/JSA tour was selected as the most popular place to visit for foreigners visiting Korea. To plan a visit, click here.
Getting around
Seoul has one of the most advanced, easiest and cleanest public transportation systems in the world. But for foreigners, I most recommend using the subway because there are English maps in almost every station. You can also download metro apps in English. Train fare is about 1,250 won per ride.
At any subway stations or convenience stores, visitors can either buy T-money, a regular subway pass, for 2,500 won or Korea Tour Card, a subway pass with discount benefits for foreign travelers, for 4,000 won. They are both reloadable. You can use them for transferring between different subway lines or from subways to buses.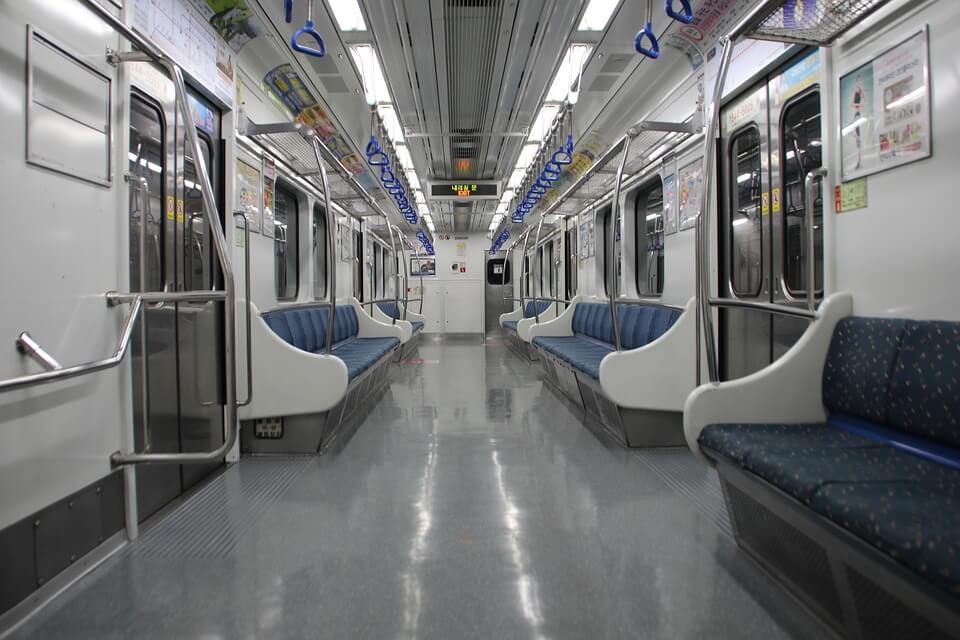 Inside the train in each section, you'll see two maps, one of the entire Seoul metro and another of just the line you're on. If you're ever lost, but can't speak Korean, look at the second map. The next stop will light up to show toward which direction the train is going.
Culture tips
When you're using public transportation, do not take designated seats for the elderly, pregnant women or the disabled, even if they're empty. Koreans value paying respect especially for the elderly and they will take sitting at one of these seats as disrespectful.
Avoid making loud noises around tour destinations, especially the traditional Korean towns, that are either very close to or are houses with actual people living in them.
In most restaurants, you're very likely to see little buttons on tables. You can press them to let waiters know you need something. Also, there are no tipping culture or paying at the table in Korea.
Student discounts
While Korea doesn't have discounts specifically for foreign students, they offer various discounts for foreigners in general, including shopping discounts and travel discounts.
More of Korea
With the rise of K-pop and recent peace talks between the North Korea and the U.S., a lot of foreigners are visiting, studying abroad or even living in South Korea. As the capital, Seoul offers an intricate mix of the country's past and present. If you're ever planning a trip to Asia, you do not want to miss this city.
While you're in Korea, Busan and Jeju island are worth visiting as well. Busan, the port city, and Jeju, the Hawaii of Korea, are popular holiday stops for even locals. Check out my tips on how to experience Busan and Jeju like a local with a budget.
Hyeyeun Jeon is from South Korea and a graduate from Carnegie Mellon University with a double major in Professional Writing and International Relations. She is passionate about non-fiction storytelling. She loves reading, watching, writing and producing stories about extraordinary lives of everyday people.