College students have different financial situations. While some students have to take out student loans, others may have their educational and personal expenses completely covered by their parents. Still others may have their educational expenses covered but not their personal expenses. Regardless of your financial situation, making a budget will help you think about your current finances and future financial goals by living within your means and making mature decisions.
Here are 5 tips to help you live within your budget.
1. Get a Summer Job
During the summer, look for ways to make money. Whether you are babysitting, working outside your field, or have a paid internship, making money before the semester begins means you won't have to worry as much when you are at school. Making money over the summer is the easiest way to save up as much as possible. There are many seasonal part-time jobs available to college students and various professional opportunities related to your major and interests. It is easier than ever to find a position that will help you financially and help you advance professionally.
2. Watch Your Spending Habits
When making a budget, you must be aware of your spending habits. Today, banking mobile applications help clients see how much they are spending in various categories, such as travel, food, personal care, housing, entertainment, and shopping. By sorting out your expenses and analyzing your spending habits, you will become increasingly aware of non-necessities and find ways to save money more effectively. While going on a shopping spree may sound great, think about the items you are purchasing and ask yourself if you need them. Knowing how to limit yourself is key to being financially successful.
3. Plan for Expenses
Once you know your monthly income, you should weigh your monthly expenses against your income, which will help you strategize and plan out your finances more easily. If you are making more money during the summer months than during the academic year, make a plan on how you would pay for certain expenses. Using a budgeting worksheet can help document your spending and expenses. Living in a digital world where we use cards to complete purchases makes it very easy for us not to think about the money we are spending, but it is important to do so. While listing your purchases may sound time-consuming, this step can help your money stretch further.
4. Allocate for Unexpected Expenses
So, you have your monthly budget and that's it? Right? Wrong. Financial curveballs happen all of the time. You never know if you will need a new laptop or buy a last-minute flight home. While your budget may list your expenses and income, each month can be different. You should always allocate a little extra money to your budget, so you can cover unexpected expenses.
5. Save Extra $
If you ever have extra money, you should save it. Put it in a savings account if you have one. If you don't have a savings account and would rather not open one yet, you can keep the extra money in your checking account. In that case, keep a log so you know how much of the money should go into savings. Keep saving as much as you can. If you think of your savings as an investment in a future car, home, or future rent, it won't be so hard. It is never too early to start saving!
Making a budget is a fiscally responsible step that all college students should take to prepare for future financial success. The earlier you learn how to manage finances, the better. Be sure to start your budget during the summer to keep a track of your finances and be on your way to financial success during college.
YOU MIGHT ALSO LIKE:
How to Save on College Expenses (Frugality is the New Norm)
20 Alternative Ways for Creative College Students to Make Money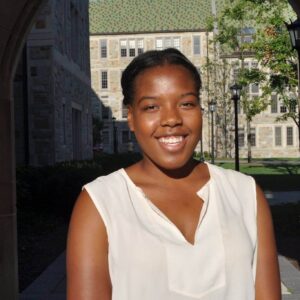 Vanessa Sewell is studying Economics and Communications at Boston College. She is from Bronx, NY. Vanessa has worked on topics related to lifestyle, fashion, culture, and education during her time at Boston College. During her free time, she can be found playing piano and guitar or jamming to Spotify.