Essential workers across the country have been the heroes of the COVID-19 pandemic.
While all of us at TUN have been able to work from home during the shelter-in-place orders, essential workers are showing up at their jobs, risking their own health to ensure that critical public health, safety and infrastructure functions continue.
Who are the essential workers?
Essential workers are doctors, nurses, health care workers and first responders on the front lines of the coronavirus pandemic.
They are workers who keep our food supply, water, electricity, sanitation and other essential services running.
They include the student paying her way through college by working as a cashier at the grocery store and the single mom changing linens in hospitals, who has two children in college.
They are the people putting themselves at risk to keep others alive and society functioning through the country's shelter-in-place orders.
Yet, many of the essential workers barely make a living wage.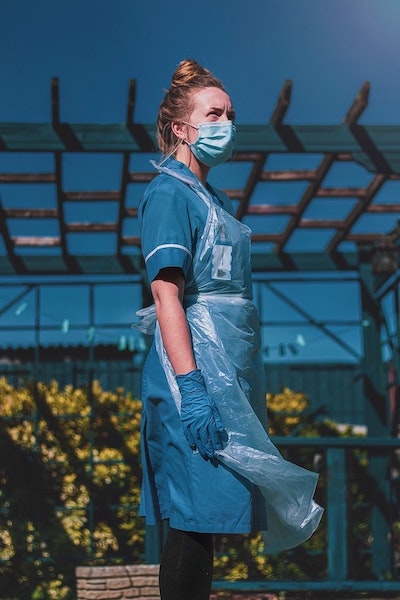 Let's help essential worker families by creating scholarships for them!
So, we thought we should try to convince companies and organizations to create scholarships for essential workers as a way to say thanks for their sacrifices.
The Essential Workers Scholarship is one of five TUN mission scholarships.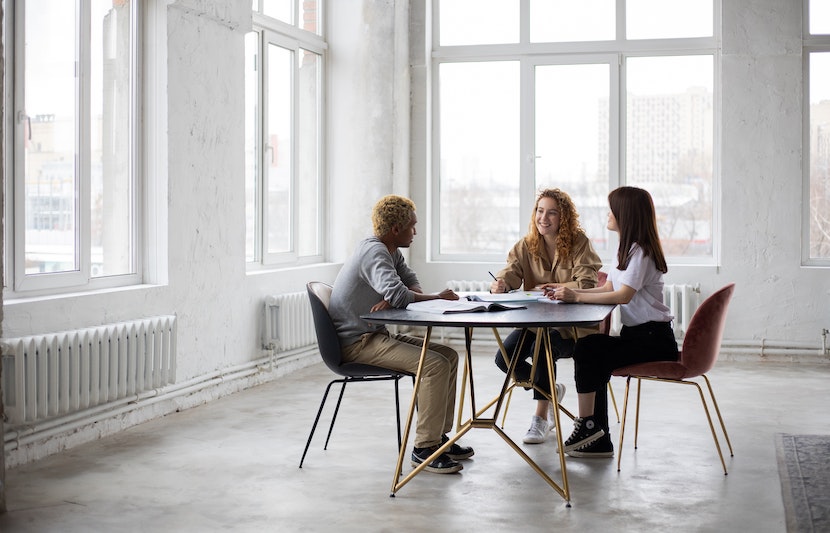 Need help with your scholarship?
The University Network is happy to help you. Just give us a call at (917) 397-2650, or schedule a time to talk to us below:
List of Essential Workers Scholarships
Here is a summary of scholarships and proposed bills for essential workers. We will update the list as new scholarships become available.
Caregility, a provider of telehealth solutions, is accepting applications for it's Caregility Cares Essential Workers Scholarship.
To apply, those interested must write an essay of 500 words or more on what has inspired them to pursue a health-related field.
Award: $5,000 (5 awards)
Eligibility:
Must be legal residents of the fifty (50) states in the United States and the District of Columbia
Must be at least 18 years of age
Must be high school seniors, undergraduate, and graduate students who are health care workers (such as hospital administration, doctors, nurses, paramedics, EMTs, nursing assistants, phlebotomists, home health aides, and medical assistants) or dependents of health care workers
Must be pursuing a degree in nursing or medicine or other majors related to health care
Florida International University has launched its COVID-19 Essential Employee Scholarship for essential workers and their dependents.
Nurses, doctors, firefighters, police, grocery personnel, restaurant workers, delivery drivers and their children will qualify for this scholarship from FIU's Chaplin School of Hospitality & Tourism Management.
The scholarship is meant for new students and can be applied toward any of the Chaplin School's online master's degree programs during the semester in which students graduate.
To apply, those interested should contact Joseph Cilli, the department chair and director of distance learning, at cillij@fiu.edu.
Award: $2,250 (unlimited number of scholarships)
Eligibility:
Must self-identify and verify employment as an essential employee
Must be a new student of any of the following online degree programs:
D'Youville College, a private college located in Buffalo, New York, has launched a Scholarship for Essential Workers to show its "support for those who are doing so much and to help frontline workers advance in their careers."
D'Youville is looking to provide incoming undergraduates up to $2000 a year — $1,000 increments to each qualifying semester — as an unrestricted grant, which would be applied towards a recipient's undergraduate tuition.
To apply, and for more information on the scholarship, those interested should fill out an email form online and provide their name, email address, phone number, current occupation, start date, and academic area of interest.
Award: $2,000 each year
Eligibility:
Must demonstrate you are a worker deemed essential during the current state of emergency and stay-at-home orders
Must register at D'Youville as half-time or more (minimum of 6 credits per semester)
Must complete the Free Application for Federal Student Aid (FAFSA)
Must work with D'Youville's Solutions Center to determine eligibility for other federal, state and private grants, scholarships, and loans
The University of Southern Maine is currently accepting applications for its new First Responder-Essential Worker Scholarship.
The university is looking to award up to $1,000 each to 50 new and returning USM students who have been serving in first responder roles — for example, as health care professionals, firefighters, police officers, paramedics, and EMTs — or providing front-line critical services — for example, grocery stores, delivery services, transportation providers — during the COVID-19 pandemic. The award will be posted to student accounts for the 2020-21 academic year.
To apply, those interested must fill out an online application.
Award: Up to $1,000 (50 scholarships)
Eligibility:
Must be a new or returning degree-seeking USM student that has or will enroll in courses for the fall 2020 term
Must be able to demonstrate employment working as and/or certified as a first responder or critical front-line service provider by sharing a supervisor's name for employment verification
Preference will be given to students who are enrolled full time (12 credit hours for undergraduate students or 6 credit hours for graduate students) for fall 2020
Must have demonstrated financial need and have completed the 2020-21 FAFSA
The Woodward School, a private prep school located in Quincy, Massachusetts, is currently accepting applications for its Children of Essential Workers Scholarship. The scholarship is for new applicants to Grades 6-10 for the 2020-21 school year. One student in each grade will be awarded a full-tuition scholarship.
To qualify, applicants must be daughters, granddaughters or nieces of essential workers of Boston and the South Shore are eligible to apply.
Applications to the school are due by June 20, while scholarship applications are due by June 30.
To apply, those interested must undergo a virtual interview and submit an essay entitled: "Learning from the Pandemic, what are some things that I may carry forward with me once this is over" and email it to Linda Harding, Woodward's Director of Enrollment, at lharding@thewoodwardschool.org.
Award: Full tuition (1 for each grade, Grades 6-10)
Eligibility:
Must show proof of relation to an essential worker
Must currently be maintaining a grade average of "B" or higher
Located in Sarasota, Florida State Theatre has launched a Summer Camp Scholarships for Children of Front Line Workers for this year's summer camps.
The program offers full scholarships to FST's online camps ($100 value) as well as its in-person camps ($300-$375 value). The camps are intended for children ages 4-17. For details on the various camps, check here.
To apply, and for more information, call FST's Education Office at 941-366-1350.
Award: Full tuition ($100 value for online camps & $300-$375 value for in-person camps)
Eligibility: Not provided online; call FST's Education Office at 941-366-1350
Two senators — Rep. Ann Kuster (D-N.H.) and Rep. Brian Fitzpatrick (R-Pa.) — have introduced a bill entitled the Opportunities for Heroes Act of 2020, which would provide $25,000 in student loan repayment and education credits to essential workers and their spouse or children.
To qualify as an essential worker, an individual must have been employed in "essential employment" and worked at least 480 hours in a 120-day period during the COVID-19 pandemic. However, essential workers who were not able to work at least 480 hours due to diagnosis or suspected case of COVID-19 or due to caring for a family member with COVID-19 would be deemed eligible. Additionally, essential workers who didn't meet the 480-hour requirement due to death caused by COVID-19 or suspected case of COVID-19 would also be eligible.
"Essential employment" includes those employed in grocery stores, pharmacies, convenience stores, cafeterias that serve food to essential workers, manufacturing for essential medical products, childcare provider for families of essential workers, health care workers, fire fighters, EMTs, paramedics, health manufacturing workers, and more. For a detailed list, check here.
The bill has not yet been enacted into law.
Michigan's Futures for Frontliners program is an initiative to help Michigan workers and their families during the COVID-19 pandemic.
Modeled on the G.I. Bill, Michigan's essential workers would get tuition-free college opportunities so they could earn a technical certificate, associate degree or even a bachelor's degree. The program is designed to help workers like those staffing Michigan hospitals and nursing homes, stocking shelves at grocery stores, providing child care to critical infrastructure workers, manufacturing PPE, protecting public safety, picking up trash, or delivering supplies.
The program has not yet been enacted into law.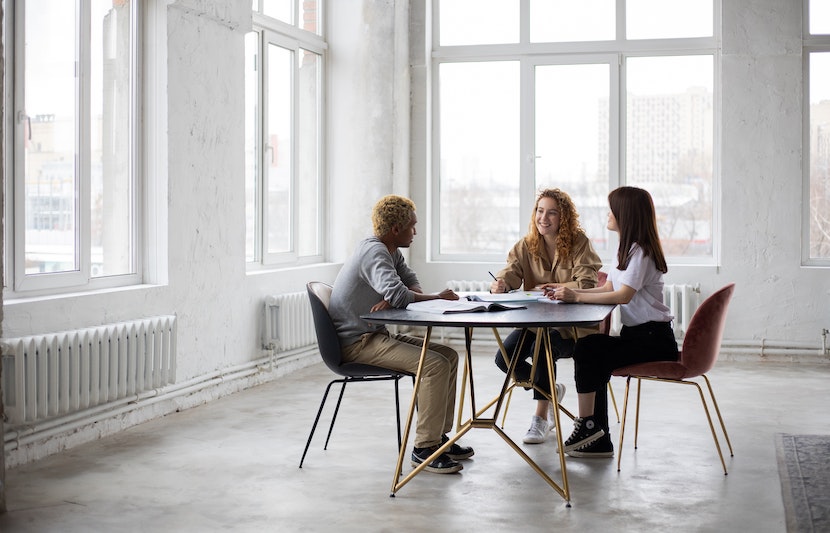 Need help with your scholarship?
The University Network is happy to help you. Just give us a call at (917) 397-2650, or schedule a time to talk to us below:
Resources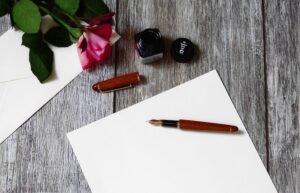 *Updated February 3, 2022 Every year, millions of students struggle to find the…