Makeup is fun. Like with anything that is fun, though, the industry and its consumers have been tagged with terms that sound excessive, or even wasteful, such as "cosmoholic" or "makeup hoarder."

Recently, however, both the industry and consumers are coming up with new terms that sound very different from their past — "zero waste" and "refillable."

As consumers are becoming more aware of the environmental and social impacts of the makeup they consume, both mainstream and niche companies are responding with a wider variety of sustainable makeup products than ever before.

What is sustainable makeup?

When we think about sustainable makeup, we should consider the entire lifetime of a beauty product. From its start to finish, a sustainable makeup product should not leave a negative, long-term impact on the environment and the user.

There are mainly four different possible areas of impact: ingredient, sourcing, manufacturing and packaging or marketing.

Ingredient
First, many makeup products contain toxic chemicals, such as parabens that can lead to breast cancer and phthalates that are linked to birth defects.

Surprisingly, the U.S. federal government does not require health studies or pre-market testing on personal care products, which includes makeup.

According to the Environmental Working Group, 89 percent of 10,500 ingredients used in personal care products have not been evaluated for safety by the Cosmetic Ingredient Review (CIR), the Food and Drug Administration (FDA) or any other standard organizations.

Moreover, most makeup glitters are made of plastic, which often end up littering the ocean and can take hundreds of years to degrade.

Sourcing
Second, even natural ingredients can be unsustainably sourced, leaving both environmentally and socially negative impacts.

For example, cultivation of grains used in face creams and foundations, such as oats, barley and wheat, has been linked to water pollution in countries like France, India, China and Australia.

And indiscriminate cultivation of palm oil in countries like Indonesia and Malaysia has destroyed forests and robbed animals and some ingenious people of their homes. Deforestation also affects the air we breathe.

Nevertheless, due to its low production cost, palm oil is used in 70 percent of all cosmetics, but only 20 percent of palm oil is sustainable.

Also, known for its pearlescent shimmer, mica — a natural mineral found in rocks — is used in basically all kinds of makeup, from blushes to foundations to lipsticks to mascaras. But mica production comes with a cost.

For example, 60 percent of the high-quality mica used in cosmetics comes from India, where children as young as 5-years-old have to crawl inside man-made mica tunnels with hammers and baskets for a daily wage of about 25 cents. These mines are often illegal and lack safety conditions.

Manufacturing
Third, just like all other manufactured goods, makeup leaves heavy carbon footprints. While sustainable energy, such as solar or wind-powered energy, are becoming increasingly cost-effective, the industry's old practice of mass production and use of fossil fuels slow down their complete transition to renewable energy.

Then, there's water waste as a result of water being the most used ingredient in makeup products and heavy water usage in the manufacturing process. The world can ill afford water waste with the global water crisis.

Packaging
Lastly, makeup packaging can create a lot of landfill waste. Most makeup products are packaged in a mixture of materials, such as different plastics, metals and glass, which are difficult to recycle.

According to Zero Waste Week, the global cosmetics industry creates more than 120 billion units of packaging each year and a major portion is not recyclable. In 2018 alone, over 142 billion units of packaging was produced, according to Zero Waste Europe.
Change is already here

But thanks to increasing climate awareness and advancing technology, a lifestyle of clean beauty is no longer a wishful thinking, but a very viable option. Demand for sustainable products is high and brands are delivering a wide range of options for all types of consumers.

While the global cosmetic industry as a whole is expected to grow at an annual growth rate of 5.2 percent from 2019 to 2025, organic beauty is expected to grow at an annual growth rate of 9.4 percent from the same period.

Specifically, millennials and Gen Zs are increasing in both number and purchasing power. And these growing influential consumers expect companies to value and apply sustainability in their business practices.

According to Business of Fashion, 66 percent of global millennials are willing to spend more on brands that are sustainable. More consumers are expected to demand that brands be held accountable for waste and carbon footprint.
And a 2018 study by WP Engine revealed that 69 percent of Gen Z consumers are more likely to buy from a company that contributes to social causes, while 33 percent have stopped buying from those with values different from their own.

The demand is apparent, and both mainstream and niche brands are delivering up sustainability not just as an option, but many times, the very core of their businesses.

Here are some brands we've looked into.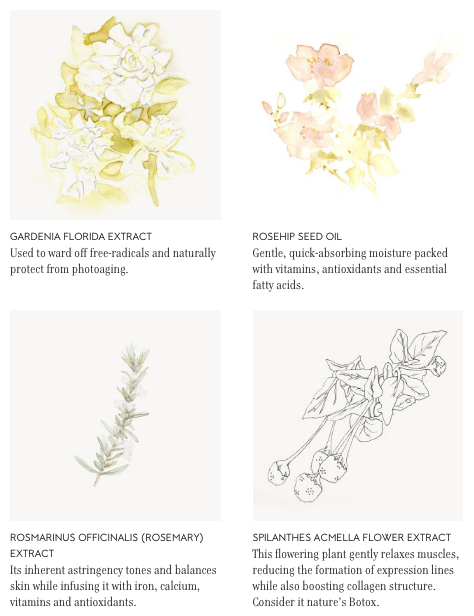 Founded by a veteran make-up artist Kirsten Kjaer Weis, Kjaer Weis is a high-performing, luxury makeup brand with sustainability at its core values.

"Our founder Kirsten Kjaer Weis, who is a 20-year make-up artist veteran, saw an open gap in the market for a make-up line without compromises on ingredients' performance and luxury. It didn't exist," a Kjaer Weis representative told The University Network.

Made in Italy, Kjaer Weis products are not only "certified natural" or "certified organic," but also reach the standards of luxury beauty, meaning their products do not sacrifice quality. Every product is free of parabens, silicones, petrochemical emulsifiers and synthetic fragrances. You can find their list of ingredients used here.
Ninety-five percent of Kjaer Weis's ingredients come from organic farming, meaning they don't add chemicals to the soil. And all of its products are refillable, meaning their packages do not need to be thrown away after a few months. Kjaer Weis offers steps to refilling different types of makeup, such as compacts, mascaras and lipsticks.
While a little more pricey than the brands below, most of Kjaer Weis' makeup products fall under $50. Plus, if you already own one of Kjaer Weis' face, cheek or eye products, you can simply buy a refill version at a much lower price.

You can check out their best sellers here.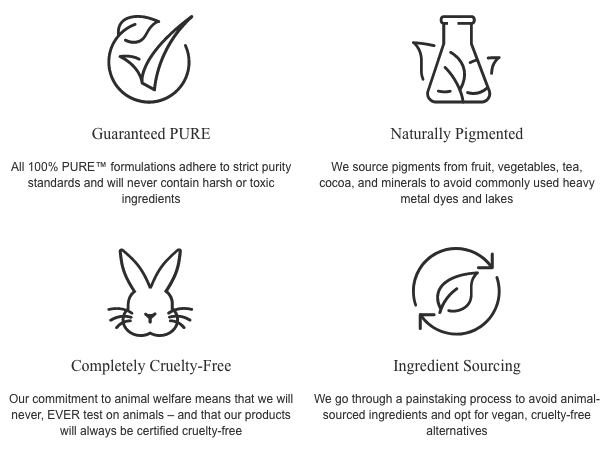 100% Pure is a makeup, skincare and hair and body brand that offers 100 percent biodegradable products that adhere to strict standards and never contain harsh or toxic ingredients.

Especially for its makeup, 100% Pure sources its pigments from fruit, vegetables, tea and cocoa, to avoid widely used colorants and metal dyes. Moreover, 100% Pure is a supporter of vegan makeup, meaning it does not test on animals or use ingredients unethically sourced from animals.

In addition,100% Pure practices sustainability under its very own roof. Its office headquarters in San Jose, California, is 100 percent powered by solar panels and utilizes eco-friendly LED lighting. Outside, the landscape has drought-resistant plants, which get their water from condensation and collected rainwater. When building and designing its stores, 100% Pure uses recycled materials like wood from decommissioned ships or barns.
100% Pure offers a wide range of products and price, from face masks for $7 to an eyeshadow palette for $55. Some of its best known products are fruit pigmented mascara at $26 and fruit pigmented matte lipstick at $28.

You can check out the brand's best-selling, award-winning products here.

Specializing in lip products, Axiology offers complete transparency in its 10-ingredient lipsticks and lip crayons. Among its short and sweet list of all-natural ingredients, you will not find any long and difficult names of synthetic chemicals.

Axiology is very passionate about vegan makeup, meaning it does not harm animals in making its beauty products. It does not include certain ingredients, such as beeswax, lanolin, which comes from sweat glands of sheep, or squalene, which comes from shark livers, for these ingredients are unethically sourced in harmful and cruel conditions.

Moreover, it does not use palm oil derivatives in their products for palm oil is one of the main causes of global deforestation. Also, it sources its package boxes from women in Bali, who recycle local rubbish into paper.

Just like its list of ingredients, Axiology offers a simple, short and sweet list of products — lipstick for $28 and crayons for $30.

You can check out all of Axiology's products here.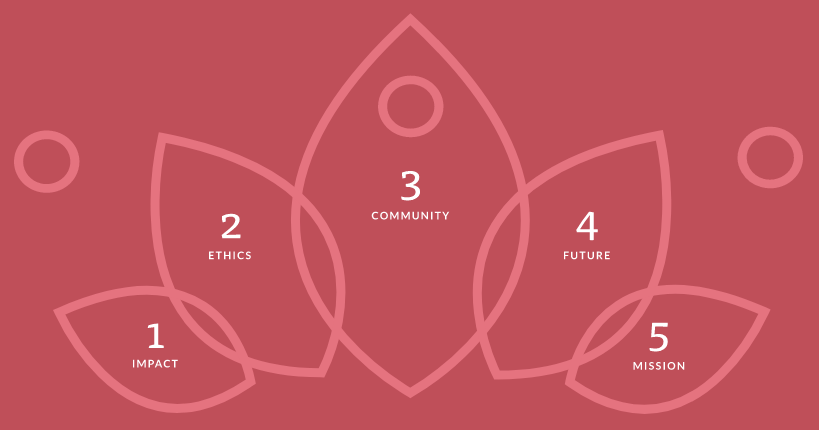 Elate offers its products in packaging that is currently 75 percent waste-free. Elate products are packaged in degradable materials, such as bamboo or aluminum, instead of plastic.  

Its liquid products, such as foundations, are packaged in recyclable glass jars and all of its pressed products, such as blush or eye shadows, are packaged in aluminum pans that can be attached to and from their refillable bamboo palettes.

For example, once you use up a product that is stored in an aluminum pan, you can clean and recycle the aluminum pan and buy a refill to put in its place in the palette. This way, you would not have to buy the whole case, but just the main product.

Plus, all of Elate's refills come in seed paper envelopes, which are not only made of 100 percent post-consumer and post-industrial fiber, but also contain non-invasive wildflower seeds. When you take out your refill, instead of throwing out the paper envelope, simply soak, plant and water your envelope and start your own garden.

While they are not as cheap as products you would buy from a drug store, Elate offers a relatively affordable price range with most products falling under $35.

If Elate's refillable bamboo palettes, which run from $22 to $25, seem too pricey, check out their "Perfectly Imperfect" line of equally usable palettes and cases, which are offered at a discounted price due to minor scratches, dents or discoloration.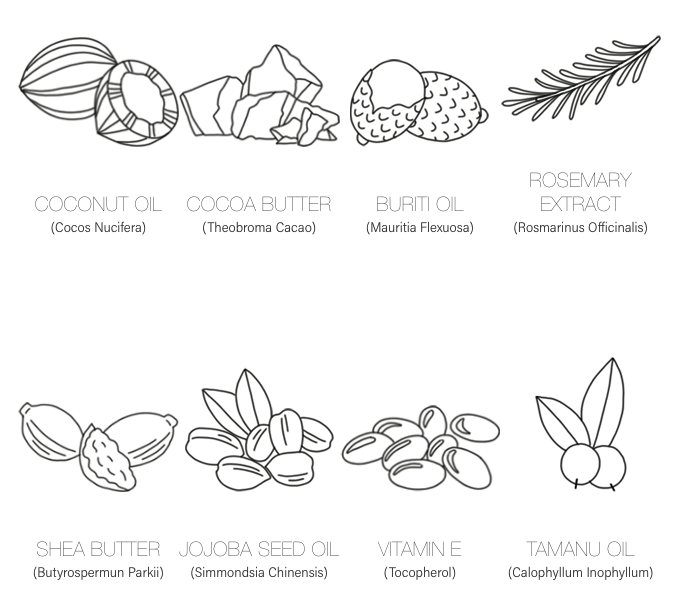 RMS Beauty offers clean beauty products made with raw, food-grade, organic materials. All of its products are free of harmful chemicals, synthetic preservatives, synthetic vitamins, genetically modified ingredients (GMOs) and more. RMS Beauty uses natural dyes and pigments that are free of silicones, parabens or other chemical coatings.

Transparency is RMS Beauty's key. You can check out its list of ingredients here.

Plus, all of its cream products are stored in recycled glass pots. And RMS Beauty boxes are made from 80 percent post-consumer recycled fiber and manufactured using 100 percent wind power.

Most RMS Beauty products cost around $20 to $30. RMS Beauty is best known for its "un" cover-up concealer and foundation.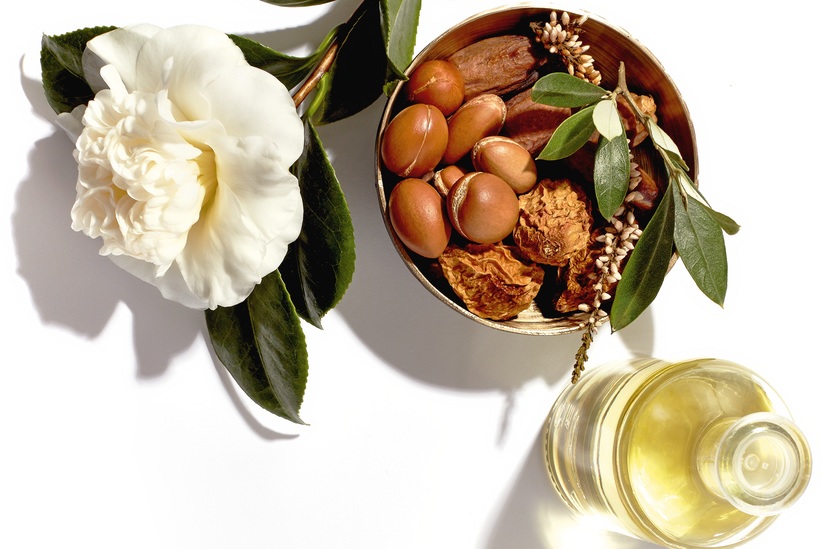 One of the biggest cosmetic brands in the world, L'Oréal houses major brands like Yves Saint Laurent, Giorgio Armani, Shu Uemura, Maybelline, Nyx and more. For the past few years, the beauty conglomerate has been stepping up its game in sustainability.

In 2015, L'Oréal not only reduced carbon dioxide emissions at all its plants and distribution centers by 50 percent, but also is aiming for a 60 percent reduction in carbon dioxide, water consumption and waste from its plants, distribution centers and industrial sites by the end of 2020.

Also, by the end of 2020, L'Oréal plans to involve all of its suppliers around the world in its sustainability program, which will select partnering suppliers based on their environmental and social performance and provide the selected suppliers with the necessary tools needed to improve their performance even further.

However, most of its makeup brands do not offer sufficient information on how they are implementing sustainable practices in making their products on their websites.

Unfortunately, according to Ethical Consumer, a consumer organization founded in 1989 in the UK, some of L'Oréal's brands, such as Lancôme, Yves Saint Laurent and Maybelline, all ranked under 4 out of 20 in sustainability.

As a beauty conglomerate, L'Oréal should be transparent about its sustainable practices and product lines in order to break away from negative stereotypes that conscious consumers are inevitably going to have about big companies.

Conclusion

While having a lot of sustainable makeup brands can definitely help, the ultimate decision comes down to each consumer. In order to wear sustainable makeup, you have to not only commit time and money, but also let go of some of your old favorites. It's a journey. It'll take time. However, in the end, your makeup routine will get simpler, your skin cleaner and the planet and the rest of the global community healthier.
Hyeyeun Jeon is from South Korea and a graduate from Carnegie Mellon University with a double major in Professional Writing and International Relations. She is passionate about non-fiction storytelling. She loves reading, watching, writing and producing stories about extraordinary lives of everyday people.