As the coronavirus continues to spread throughout the United States, education has largely transitioned to the internet. Teachers and students have all had to get accustomed to the experience of online education and socially distant learning.
Teaching online involves unique challenges that don't come up in a traditional classroom or an in-person tutoring session. However, social distancing does not need to come at the expense of a quality education.
Teaching online may feel unfamiliar, awkward, and even frustrating at times. However, it is possible to create a functional learning environment in an online setting. In fact, digital education platforms and video communication technologies can open up new possibilities for learning and classroom activities.
If you are considering teaching an online course or tutoring over the internet, making the right preparations and utilizing the technology to its potential will help you create an effective and fun virtual learning experience for you and your students.
Here are the best practices to follow when teaching online to create a functional virtual classroom environment.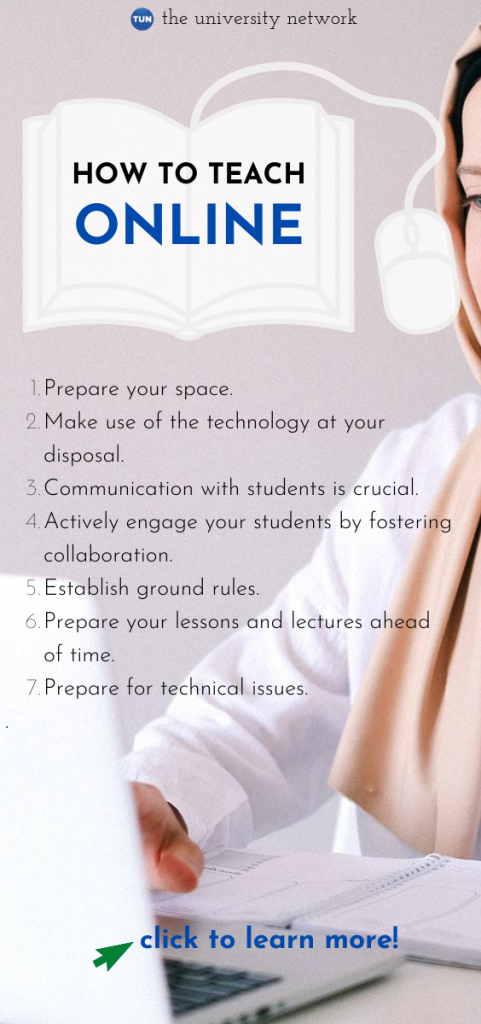 Prepare your space
Before you lead a virtual classroom, you have to set yourself up to do so. You will first need to find a suitable space to lead your class from. The space should be comfortable and quiet, with few distractions.
Make sure you have access to any technology you will need. Foremost, you will need a computer with strong internet access. If you have a wired internet connection at your disposal, you might consider connecting to the internet via ethernet. Wired connections tend to be more stable and reliable than WiFi.
If you are going to be teaching students via video chat, you will need to settle on a video-conferencing platform unless one is provided for you. Since the beginning of the COVID-19 pandemic, Zoom has recently developed into the standard video-conferencing software for many industries, including education.
If you are going to pre-record any lessons, you will need to have video-editing and screen-recording software. There are both paid and free software options available.
Consider buying some audiovisual gear to improve the quality of your videos and video conferences. You may want to invest in an external microphone or a headset with a microphone so that your audio comes through as clearly as possible to your students. Most laptops feature serviceable built-in cameras, but a good webcam can also be useful if you want to improve your video quality.
Additionally, you might consider using a tablet or a drawing tablet to enable you to write freehand onto a virtual whiteboard (see here for our recommended drawing tablets for students). This can be a key tool if you intend to do any live demonstrations of math problems.
Make use of the technology at your disposal
Teaching online can present challenges for teachers, but the technology can also open up new avenues for learning. Online teachers should take advantage of the tools available to create a more engaging virtual classroom.
Virtual communication still has its limits, but today there are more tools for online learning than ever before. Online learning platforms like Google Classroom and Top Hat allow teachers to facilitate discussions virtually.
Video-conferencing platforms such as Zoom and Cisco Webex also make it easy and convenient to lead lectures and communicate with students virtually. Zoom includes various features that teachers might find helpful during a lesson, including a virtual whiteboard and a feature that allows teachers and students to share and annotate documents on screen. There have been instances, though, of third parties "bombing" Zoom conferences.
One way that teachers can make great use of virtual communication is by inviting guest speakers into the classroom. Arranging guest speakers is much easier to do for virtual classes than it is for in-person ones, and it can provide a nice change of pace for your students.
Communication with students is crucial
One of the more difficult parts about teaching online is establishing effective communication. In in-person learning environments, teachers and students can interact through multiple channels: in the classroom, individually during office hours or outside of class, or virtually, through email and other forms of digital communication.
In online learning environments, communication is inherently limited to virtual mediums, and it is up to teachers to provide students with the means to communicate easily and effectively. Email becomes a much more important tool for relaying information and course updates to students. Instructors should send at least one email to students at the beginning of every week detailing lesson plans, assignments, and any essential information about the week ahead.
When leading a class in person, teachers can typically get some sense of their students' energy levels and grasp of information, even in large lectures. When teaching in a virtual meeting room, gauging a classroom can be a little more difficult.
In order to ensure that your students are engaged, it is important to establish an open and communicative environment early. If you're teaching a group, calling out students by name to answer questions can help make sure that everyone is involved and attentive. Communication is easier and more direct during one-on-one tutoring sessions, but it is still important to ask questions early and often so that you can best understand how your students are grasping the material.
A student's best resource is his or her peer group, so it is important to enable and encourage students to communicate and work with one another outside of the classroom as well. Create spaces for virtual study groups and establish a system for class-wide discussions. For this purpose, you might consider using Slack, a communication platform used widely in business that easily enables peer-to-peer interaction.
You should also ask your students to evaluate your teaching. Ask for feedback from your students throughout the semester or quarter. If you are teaching a larger group, consider using a platform such as SurveyMonkey to take anonymous classroom polls and surveys. These tools allow you to tweak your teaching strategy over the course of the semester. Doing so will allow you to evaluate your own teaching methods and strategies as you get used to teaching online.
Actively engage your students by fostering collaboration
Holding the attention of a class is challenging in person, and it can be even more difficult when you are speaking to your students via a webcam. Establishing a collaborative and communicative learning environment can help you engage your students.
There are various ways to facilitate collaboration in a virtual classroom. Breaking into smaller discussion groups provides students an opportunity to discuss or problem-solve with one another. In order to do this, you can do this using tools like Zoom's "breakout rooms" feature, which allows hosts to split Zoom meetings into up to 50 separate sessions.
These kinds of tools enable new forms of communication and collaboration. Liza Kaufman Hogan, a teacher in New York University's online master's in journalism program, noted that in her online reporting class, she used Zoom's breakout rooms feature to run a virtual newsroom where she published stories for a class website.
"Other instructors might find this useful for labs or breakout discussions to mix things up," she wrote in an article for Slate Magazine.
In general, teachers should provide students with opportunities to participate and work together in class. Involve students in lessons by assigning presentations and projects. Presentations give students an opportunity to practice public speaking and also put their knowledge into practice.
Research on collaborative learning has shown that group work has a variety of benefits for students, leading to better retention of material and the development of leadership and communication skills. Assigning group projects and presentations allows your students to get to know each other and helps teachers mimic the experience of an in-person classroom in a virtual setting.
Establish ground rules
In order to keep classes running smoothly, it is important to create some ground rules about communication and engagement in the course.
Lewis Bush, a college instructor who co-runs the London College of Communication's online MA in Photojournalism and Documentary Photography, recommends establishing rules about microphone use.
"In larger groups a few live microphones can quickly start to generate a lot of random noise," Bush wrote in a blog post. "Usually we encourage students to virtually raise their hands to indicate they want to speak (or to say so in the chat box) and then we verbally invite that student to turn on their microphones and contribute something."
Bush also recommends asking students to provide feedback primarily through text chats. This allows students to provide feedback and ask questions in real time without creating too much noise or distraction. Rules like these will help keep conversations running smoothly with few distractions or interruptions.
Make dedicated spaces for small group discussions and student participation so that you can provide students with the opportunity to take the microphone and engage in the class.
Prepare your lessons and lectures ahead of time
As a teacher, coming into class with a well-prepared lesson is necessary in any type of learning environment. However, having a well-structured lesson is even more important for virtual learning, where discussion and collaboration are a little more difficult to engage.
Virtual education is actually very conducive to certain types of lessons. Lectures that make use of powerpoints are easy to share and broadcast. Online educational platforms also make it easy to share your screen with your class, allowing you to do live demonstrations of math problems on a virtual whiteboard or to work through a programming project in real time with students.
If you are planning on a lecture-heavy course, you may want to record your lectures in advance. On your end, it will help you get information out as clearly as possible. For your students, it will give them the ability to go back and review any lectures that they missed because of technical issues or illness.
If you decide to record your lectures, consider breaking them into short, focused videos. Short educational videos have been shown to be very effective at conveying information to students. However, students are both less likely to finish and less likely to retain information from videos that are more than 9-12 minutes long.
Prepare for technical issues
Even with the necessary equipment and a strong connection, technical mishaps are bound to happen from time to time. In order to avoid running into issues on a regular basis, always check your connection and test your video ahead of the start of class time. Make sure to have a backup plan in case an application fails in the middle of a lesson. If you are conducting a lesson over video chat, you may want to have a backup video conference application at the ready, just in case you need it.
You should also do regular preventative maintenance on your technology. Updating your computer on a regular basis can help keep your system up to speed, preventing technical glitches, application crashes, and other issues.
Conclusion
If you are used to teaching or tutoring in person, transitioning to online learning can feel unfamiliar and impersonal at first. With some preparation and a little bit of practice, you'll find it is easy to create a healthy learning environment over the internet.
If you are looking for extra advice on successful online teaching strategies that you can apply, you may want to consider taking this Learning to Teach Online course taught by two educators with extensive practical experience with online technologies.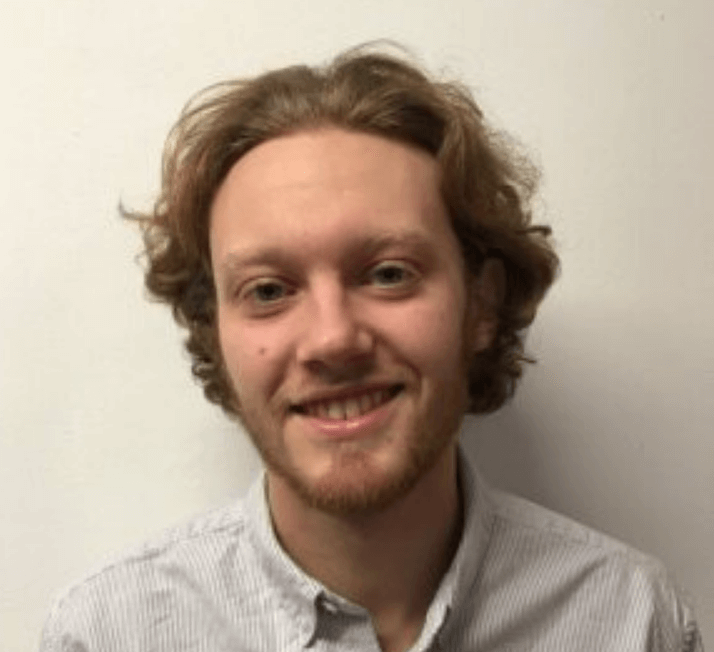 Sam Benezra is a graduate of Ohio University with a B.A. in History from the Honors Tutorial College. He is a native of Brooklyn, New York. Sam enjoys writing on a variety of subjects, including science, music, politics, film. In his spare time, he enjoys traveling, playing guitar, and writing songs.