There's nothing I love more than using celebrities as my fashion inspiration. Trying out new outfits and getting inspired by others is something I highly support and it makes me smile when I see people following through with this. However, after looking at certain celebrities and fashion gurus it pains me to find out that the outfit I am in love with is a Givenchy gown paired with an Hermès Birkin, which would cost me about a semester of college, if not more. But have no fear because the looks that we love can be found for wayyy less! I know that buying looks for less sometimes turns people off because they assume the quality is low. But trust me, these items are high quality (sometimes even better than the designers') and most of the times, no one can tell the difference!
SEE ALSO: 9 Affordable Drugstore Makeup Dupes
Here are a few comparisons to help you make your search for designer looks for less much easier: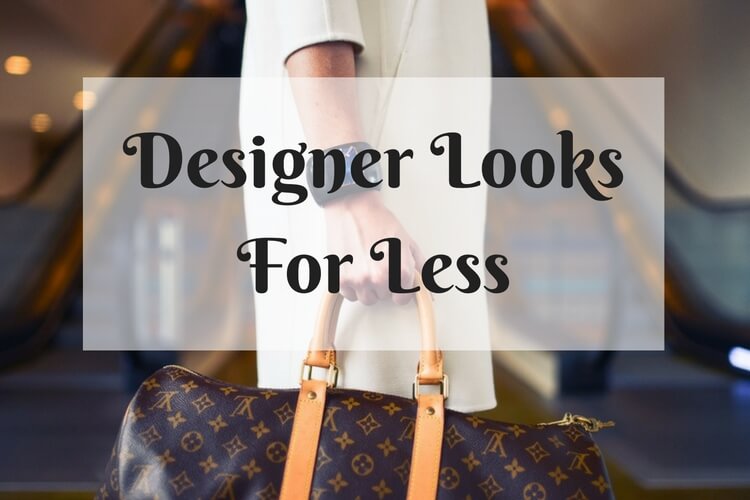 Valentino Rockstud Collection 
I have been on the hunt to find a look-alike to these shoes. I love these Valentino's, but by no means am I going to spend $1,000 for these shoes. I found a bunch of look alikes online, but the quality was not up to par. Finally, I stumbled across these Sam Edelman shoes that look almost identical to the over-priced shoes for a fraction of the price ($130)!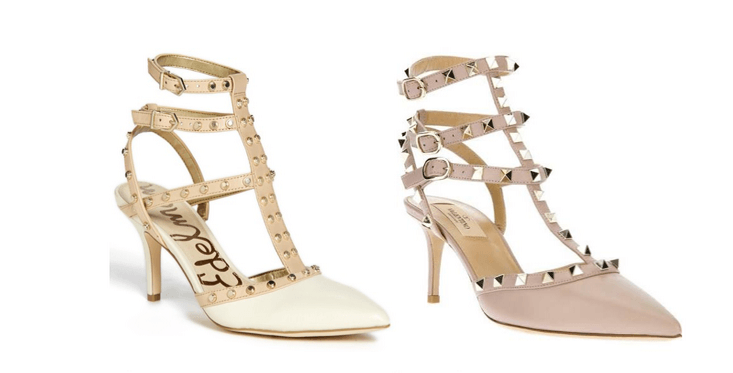 Rebecca Minkoff 
I'm always searching for a durable cross body bag, but I always seem to find that they are breaking the bank. I have such an issue with splurging for a bag since I toss mine everywhere! I would never want my $200+ bag to get ruined, so I found a solution! Forever 21 comes to the rescue yet again with their $22 Rebecca Minkoff look alike (which is usually $195!) I'll take the one for $22 please!
Rebecca Minkoff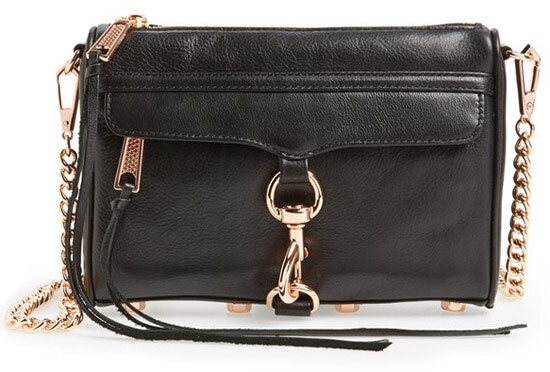 Forever 21
Vince
I am always a huge fan of a cute slip-on shoe that can spice up an outfit. These are great for those moments when you don't quite want to wear a sneaker, but you also are not ready for boots. The Vince Warren Sneaker is a shoe that always catches my eye in stores. It gives you that casual chic look with a huge platform to give you some height (short people problems). But, as usual I am saddened the moment I look at the price, $225! No way. Lucky for us, Steve Madden has released a look alike for $70, what a steal!
Vince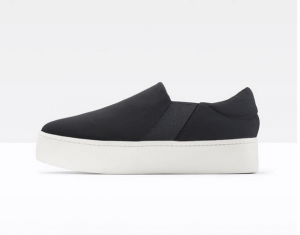 Steve Madden 
Rag and Bone
This one is a no brainer. I had to do a double take because I couldn't even tell which is which! Rag and Bone is notorious for their high prices and this sweater is up there since it sells for almost $400! So why bother? You can get almost the exact same sweater from Revolve Clothing for $58!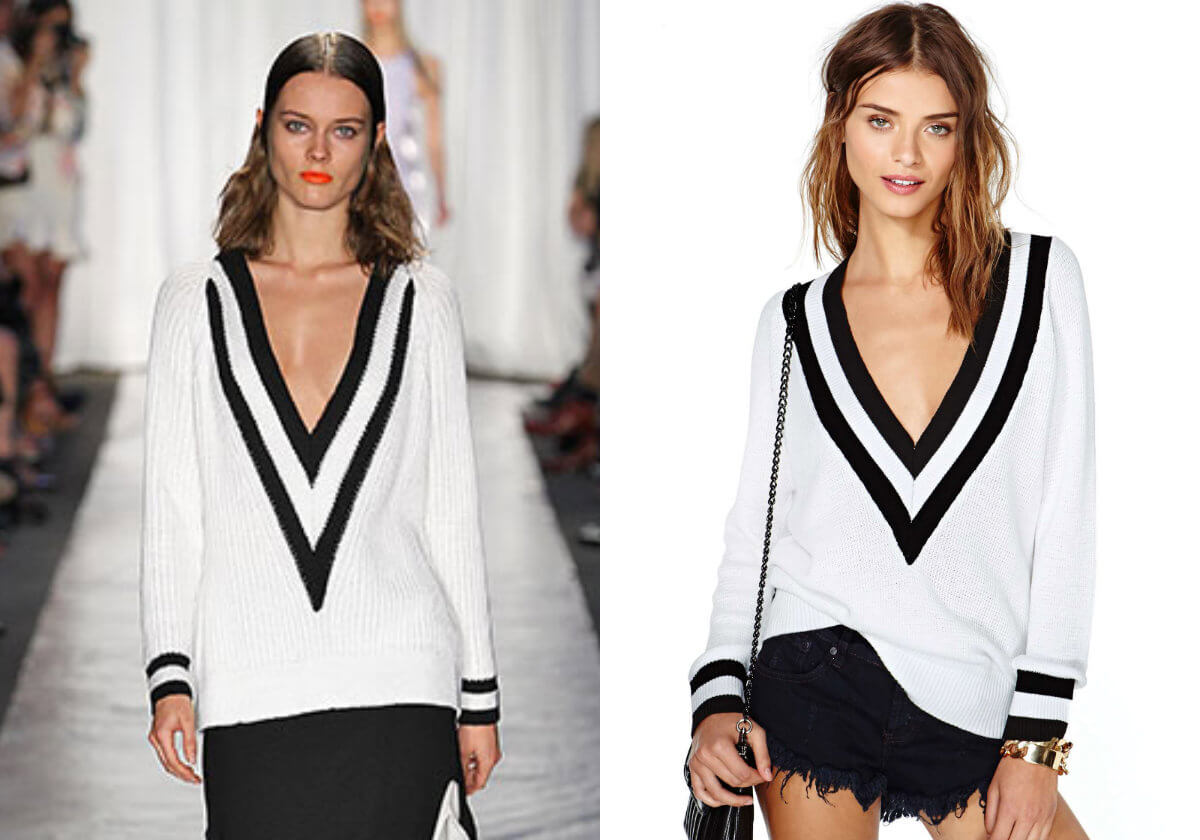 Bomber Jacket
Gigi Hadid is the queen of looking so effortlessly beautiful. She is definitely up there as one of my style role models because she has such a laid back look yet it looks so elegant and classy. One of her classic looks is a simple bomber jacket paired with an overall casual outfit. I found a bomber jacket from Express which can replicate Gigi's look for $80!
Express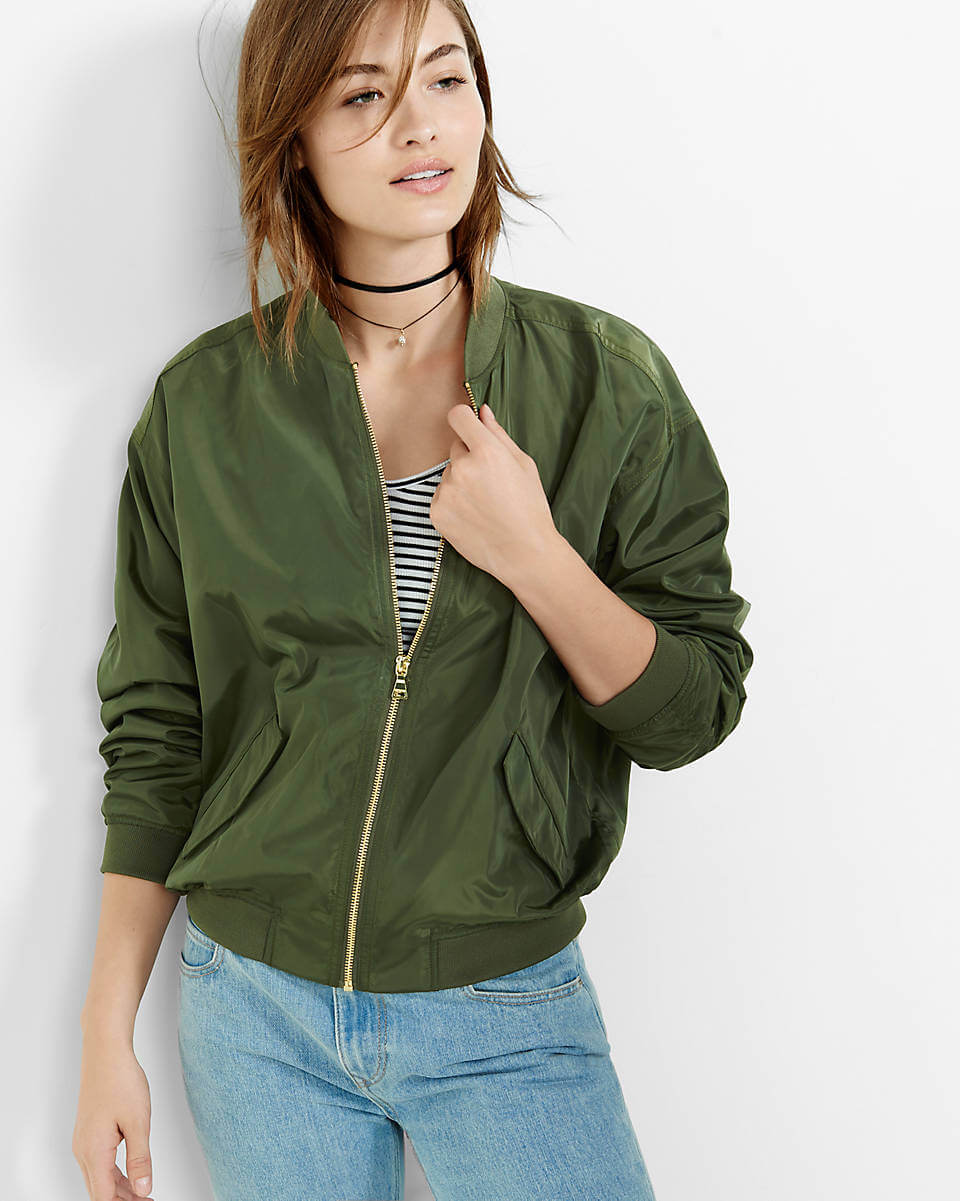 Victoria is a student at The University of Delaware studying Marketing and International Business. She likes to consider herself an avocado connoisseur and will eat them on anything.