Makeup can get really expensive…
And if you're like me, you are NOT into that, at all. Seriously… $50+ for an eyeshadow palette? $30+ for an eyeliner that what– lasts for two months? NO THANKS.
Thankfully, there are more affordable drugstore alternatives to these "designer" makeup brands for those of us not willing to splurge on cosmetics. And you can rest assured– while they are cheaper in price, they are not cheaper in quality! I mean, let's be honest— if the products weren't labeled, you probably wouldn't be able to tell the difference between them! (Also, I did my research and read all the product reviews– and I'm only suggesting the ones that I would actually buy)!
1. Blush & Bronzer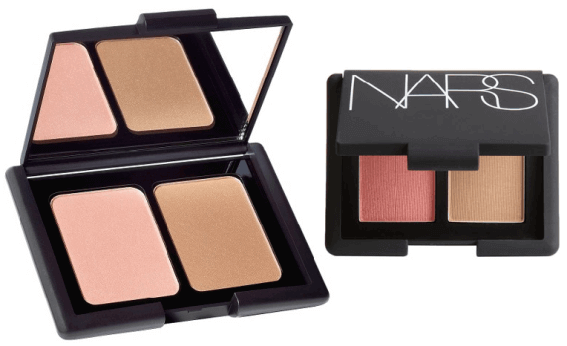 SPLURGE: NARS Mini Blush & Bronzer Duo $24.00
STEAL: e.l.f. Studio Contouring Blush & Bronzing Powder $2.99
You save $21.01
2. Concealer
SPLURGE: NARS Radiant Creamy Concealer $29.00
STEAL: Maybelline Face Studio Master Conceal $7.99
You save $21.01
3. Eye Shadow Palette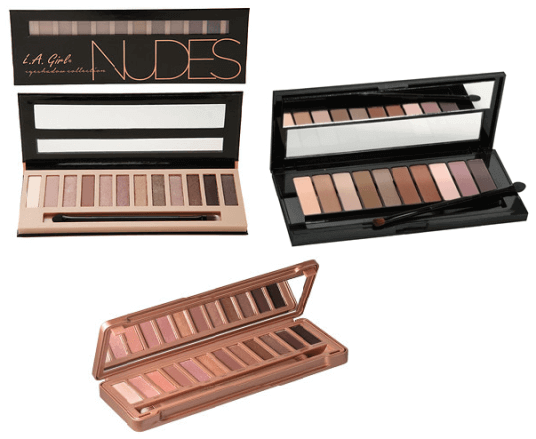 You save $44.01
4. Eyeshadow Primer
SPLURGE: Urban Decay Eyeshadow Primer Potion $20.00
STEAL: NYX Proof It Eyeshadow Primer Transparent $6.99
You save $13.01
5. Mascara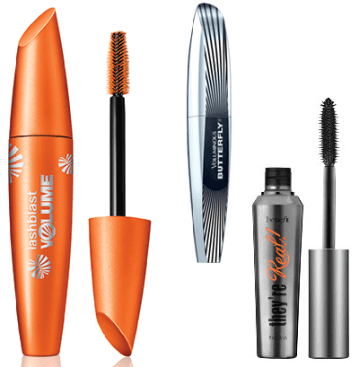 SPLURGE: Benefit Cosmetics Volumizing Mascara $24.00
SAVE: L'oreal Voluminous Butterfly Mascara $7.99
STEAL: Covergirl Lashblast Volume Mascara $6.59
You save up to $17.41
6. Eyeliner
SPLURGE: Marc Jacobs Magic Marc'er Precision Pen $30.00
SAVE: Jesse's Girl Cosmetics Waterproof Liquid Eyeliner $6.99
STEAL: NYC High Definition Liquid Eyeliner $3.62
You save up to $26.38
7. BB Cream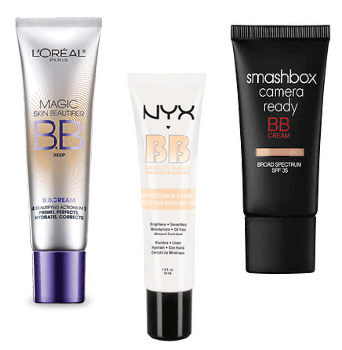 SPLURGE: Smashbox Camera Ready BB Cream $39.00
SAVE: NYX BB Cream $13.00
STEAL: L'oreal Magic Skin Beautifier BB Cream $10.95
You save up to $28.05
8. Eyebrow Pencil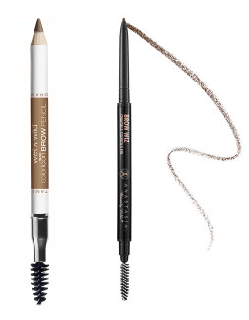 SPLURGE: Anastasia Beverly Hills Brow Wiz $21.00
SAVE: Wet n Wild Color Icon Brow Pencil $1.99
You save $ 19.01
9. Lips
You save up to $13.61
Now, if you bought the cheapest options for all the above 9 affordable drugstore makeup alternatives, you would have saved a total of $203.05.
$203.05!!! That's something, isn't it??
So the next time you need to buy makeup, head to a nearby drugstore!
You can save literally hundreds of dollars. 🙂