Nursing is a profession that best suits the most caring individuals, so it's not a surprise that nursing students are actively volunteering their time and medical expertise abroad to those who need it the most. There are millions of people in underprivileged areas who receive their sole medical care through organizations with volunteer programs. If you're a nursing student interested in volunteering abroad, here are a few organizations with volunteering opportunities for nursing students:
1. Volunteering Solutions
Volunteering Solutions calls itself "the leading volunteer abroad organization." Volunteer Solutions is a member of the World for Youth Student and Educational Travel Confederation, a global non-profit organization that promotes and develops opportunities for the educational travel industry. Volunteer Solutions currently offers volunteer opportunities in more than 20 countries across Africa, Asia, South America and Europe. Volunteer Solutions has programs for all medical care professionals, but offers internships opportunities to students in medical, nursing and dental fields. Internship opportunities range between two to twenty-four weeks. The internship locations are in India, Nepal, Peru and Thailand. Students can choose to participate in medical, medical nursing or dental projects. Duties of the interns depend on the project, but students work with local doctors and learn about the medical systems of all locations.
2. Maximo Nivel
Maximo Nivel is a family-owned organization that works out of Costa Rica, Guatemala and Peru. Maximo Nivel works with local orphanages, hospitals, community groups and other organizations to develop initiatives to benefit the area. The organization offers two volunteer programs, as follows:
Students in their first and second year of medical or nursing school can participate in the healthcare volunteering project. This project involves mostly working in specialized living facilities. Volunteers assist with all aspects of caring for patients.

The other program is a medical volunteering project that is open to medical students in their third and fourth year and licensed professionals. This project allows participants to work in local hospitals and clinics.
Both internship programs are 4-weeks long. The level of work assigned to interns varies on experience, education and their fluency in Spanish. Since the organization is based in 3 Latin American countries, Spanish is required for the internship but not for volunteering trips.  Maximo Nivel offers online Spanish lessons via Skype for $12 each. Prices aren't listed, but there is a non-refundable $300 deposit you must pay first.
3. MEDLIFE
MEDLIFE is a volunteer organization based in Peru, Ecuador and Tanzania. MEDLIFE focuses heavily on educational and development projects aside from medical care. MEDLIFE's mission is improving the overall welfare of the communities they serve. Their medical volunteering programs are open to all undergraduate and graduate medical students. They frequently post volunteer trips that focus on medical, educational and developmental projects.  Mobile clinic volunteers work with MEDLIFE doctors who are encouraged to give participants educational, hands-on experience. The costs of volunteer trips vary with the location and duration, and there is an additional $200 refundable deposit.  MEDLIFE also has a year-long medical internship program based in their Lima, Peru location. Interns will work with mobile clinics, follow-up programs and developmental projects.
4. Cross-Cultural Solutions
Cross-Cultural Solutions is a volunteering program with a community approach that is designed by the communities they work in. Volunteers team up with locals in a method meant to generate a lasting impact and relationship. Cross-Cultural Solutions was granted Consultative Status by the United Nations, which recognized the organization as an important leader in the field of international volunteering.Their health volunteering project is located in 8 different countries, including South America, Africa and Asia. All volunteering trips accommodate an individual's skills and experience. Prices of the volunteer trips vary with the location and duration, but there is a non-refundable deposit fee of $350. Their six-week long internship program is available at their Ghana location in Africa, two Indian locations in New Delhi and Dharamsala, Peru and Costa Rica.  
5. A Broader View
A Broader View is a non-profit organization that offers a variety of volunteering opportunities ranging from wildlife conservation to health programs. A Broader View has medical, dental and healthcare programs in 12 different countries located in South and Central America, Africa and Asia. Some countries have various programs that volunteers can choose from depending on the field and medical or nursing school year they're in. The prices of volunteer trips vary based on location and duration, but A Broader View offers participants an option to promote fundraising for their trip. Participants can choose to be featured on the organization's fundraiser page and will be provided with a banner and link they can post on various social media sites promoting their trip.
6. Volunteering Journeys
Volunteering Journeys is an immersive volunteering program that works out of countries in Asia and Africa. Volunteer Journeys offers different medical volunteering projects in India, Nepal, Cambodia and Sri Lanka. Besides general care, there is also a physiotherapy and dental opportunity for students in either field. Their medical internship is located at Cochin and Dharamshala, India. Pre-med and medical students can choose between being in a general placement or an area they specialize in. The program runs between two to eight weeks and costs between $934 to $2,207.
7. International Medical Relief
International Medical Relief is a not-for-profit organization that serves 40 countries around the world. They run mobile clinics and provide health education to the communities they visit. Volunteer trips are open to medical and nursing students as well as non-medical volunteers. Depending on experience, all volunteers are assigned roles during the trip. Student nurses work alongside registered nurses in clinics to assist with well care and triage, and may be asked to assist during minor procedures and educate patients on basic hygiene, wound care, sanitation, etc. The price of trips range from area to area, but includes the price of airfare and visa costs. Like A Broader View, International Medical Relief also has a funding page for volunteers looking to raise money for their trips.
8. International Volunteer HQ
The International Volunteer HQ is an organization dedicated to providing the most affordable volunteer trips for students. The International Volunteer HQ works in 30 countries and works with volunteers from all over the world. The medical volunteer projects are in 15 different locations in South America, Asia and Africa.  Each location has different medical needs, but all will allow volunteers to work with local medical professionals to serve the community. The different projects in their program include health education, healthcare and medical projects. Each destination has different needs from which students can choose to join based on their expertise. Costs vary based on location and duration of time, but they are by far the cheapest on this list. One week at Lima, Peru for a medical project trip starts at $180.
SEE ALSO: 5 Myths vs. Truths About Volunteering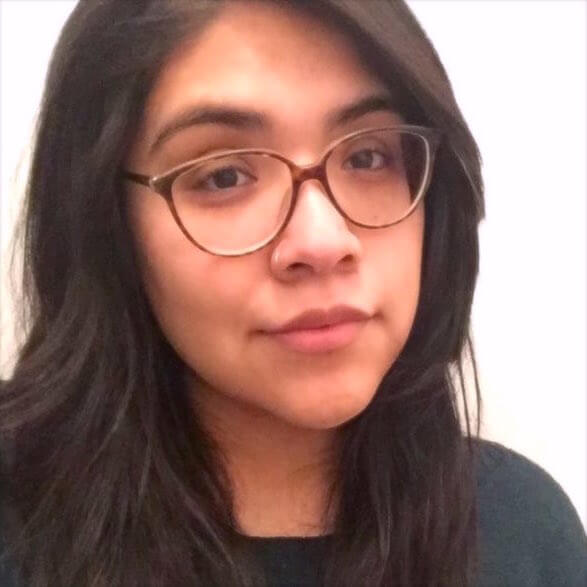 Adilene is a recent college graduate and aspiring journalist. Adilene is a news junkie who loves writing, listening to music and orcas.