The summer before your freshman year of college is an exciting and overwhelming time. Even though colleges are still in the process of creating reopening plans for the fall semester, high school grads everywhere are looking forward to their freshman years with nervous anticipation.
However, you still have to wait the summer before you head off to campus. Spending your summer productively can set you up for success during the school year, so here's a list of things to do before you head off to college.
1. Keep up with your school's opening status
As of this moment, the majority of universities are planning to reopen this fall. However, their status could change in the coming months as the COVID-19 pandemic persists. Make sure to check your new college email regularly to keep up with your school's reopening plans.
2. Get to know your roommate(s)
If your school's campus will be open and you expect to be living in the dorms, it is time to meet your roommate or roommates. Reach out on social media and start getting to know them — after all, you'll be sleeping 10 feet away from them for the next year.
3. Register for classes
If you haven't already done so, start browsing through and registering for classes for your first semester. As a freshman, you will likely have to complete required classes in your first year, so make sure to communicate with your advisor to make sure that the schedule you create will fulfill your required credits. Check professor reviews to help you select a course with a great professor. If you can, ask students in your major for professor and course recommendations. As the summer drags on, classes will start to fill up, so make sure to register early.
4. Apply for scholarships
If you are going to need some financial assistance to get through college, the summer is a great time to apply for scholarships. Spend some time browsing TUN's Scholarship Search Engine to find scholarships offered by major brands and nonprofits around the world. Also check your university's scholarship page or call your financial aid office to find scholarships exclusively for students at your school. For tips to help you ace your scholarship applications, check out TUN's Complete Guide to Scholarship Hacks.
5. Save up money
The stereotype of the broke college student is an accurate one, but it doesn't have to be! The summer before your freshman year is a great time to get a part-time job and save up for the school year. Look for essential worker positions in your community or virtual employment opportunities and start building up some spending money for the year ahead.
Pro tip: Use TUN's Student Save Engine to find discounts, coupons, and exclusive deals on shoes, laptops, and everything in between.
6. Shop for dorm essentials
Once you've contacted your roommate, you can start planning for your move-in. Coordinate with them to make a checklist of shared items for your dorm, such as furniture or a TV. You'll also want to make a complete checklist of personal items that includes everything from toothpaste to pillow cases (check out TUN's dorm room masterlist for help).
7. Get a laptop!
These days you won't be able to get through your classes with just a pen and paper. A laptop is an essential purchase for college. You will need it to write papers, do homework, take online classes, and, of course, watch Netflix. If you need help shopping for a new computer, check out TUN's guide to the best laptops for college students.
8. Learn something new through online classes
Take advantage of having some free time to learn something new. Online education providers like Coursera and edX offer thousands of free courses in virtually every subject. Whether you want to learn to play guitar or to code in Java, use TUN's Online Education Search Engine to help you get started.
9. Volunteer
There's never been a better time to get involved in your community. Nonprofits are as busy as ever, so if you're looking for opportunities to help out with coronavirus relief or assist those in need there are both in-person and virtual volunteer positions available. In-person opportunities include helping deliver food to senior homes and assisting in soup kitchens. If you would feel more comfortable volunteering while quarantining, you can help out from home by sewing masks for the Salvation Army or doing virtual volunteer work. In addition to helping out your community, you'll also have something to add to your resume.
If you are interested in volunteer work, you can search for both virtual and local volunteer opportunities here.
10. Go to the doctor
It is always a good idea to make sure you have a clean bill of health before going off to school. If COVID-19 restrictions in your area permit, plan visits to your general practitioner, dentist, and any specialists you regularly see. If you're going to be living in a dorm, it is a good idea to be tested for the coronavirus and for antibodies before you go to campus. Many universities have yet to announce reopening plans, but some may require students to be tested for the virus either on-campus or prior to arrival.
11. Get organized
You will need to be organized to get through college. Map out important dates for the year on your calendar to help you plan for finals week, breaks, and other major events. Create a weekly schedule of your classes so you can start planning extracurricular activities or a job around school. Make a summer to-do list complete with things you want to do before going to college.
12. Research school clubs

If you intend to be involved in any school clubs or extracurricular organizations, take some time over the summer to research what is available at your school. From study groups to intramural sports, colleges often offer students the opportunity to participate in a variety of school-sanctioned groups. Research these groups via your university's website and get a head start on noting early meeting dates.
13. Make a summer reading list
Use books to flex your mental muscles throughout the summer. Make a summer reading list with just-for-fun books you have been too busy to get to, as well as required readings for your first semester.
If you're looking for recommendations, some schools send out reading lists for incoming freshmen. Check to see if your school has a freshman reading list — if not, see UC Berkeley's list for inspiration.
14. Rest and relax
Graduating high school and being admitted to college are no small achievements. Reward your hard work by taking some time to relax before you jump headfirst into the fall semester. Have some down time, take a trip to the beach (following social distancing guidelines, of course), and celebrate your next step in life.
15. Spend time with friends and family
Moving away from your hometown for the first time can be a transformative experience, but it also means moving away from friends and family. Make sure to soak up all the time you can with the people you love before you skip town!
Conclusion
The summer before college is a special time, and even during a pandemic, there are plenty of ways to have fun while also preparing for the year ahead. Follow these tips (and social distancing guidelines) to have a productive, eventful, and relaxing summer before you kick off your college career.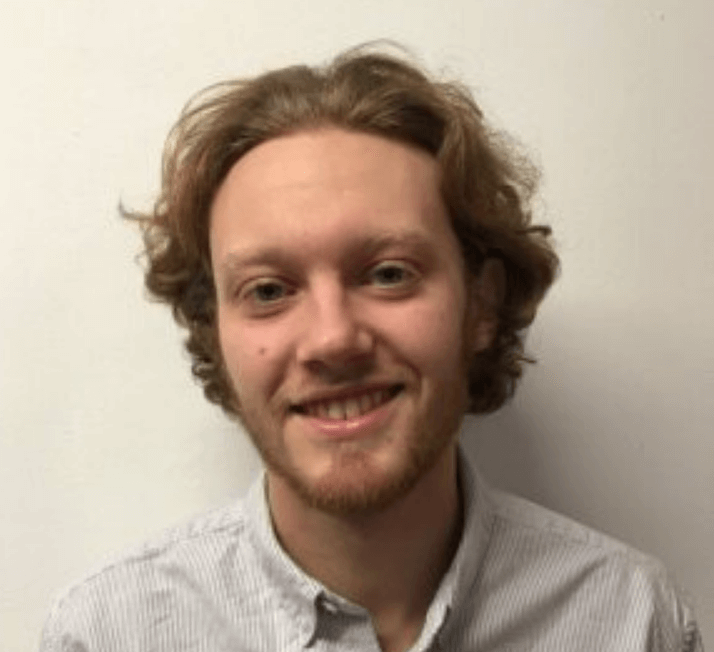 Sam Benezra is a graduate of Ohio University with a B.A. in History from the Honors Tutorial College. He is a native of Brooklyn, New York. Sam enjoys writing on a variety of subjects, including science, music, politics, film. In his spare time, he enjoys traveling, playing guitar, and writing songs.