TUN Scholarship Index
Ease of Completion

Scholarship Amount
Scholarship Summary
Unigo is offering a $2,000 scholarship for someone lucky enough to survive a Zombie Apocalypse.
Are your zombie apocalypse survival skills on point? Or are you just really bored right now and want something to do? Check out Unigo's super easy Zombie Apocalypse Scholarship – you could win $2,000! Read on for all of the details!
Write a short response outlining your zombie apocalypse survival plan for a chance to win $2,000!
Eligibility
Must be 13 years or older
Must be a legal resident of the US or the District of Columbia
Must be currently enrolled (or will enroll by Fall 2022) in a post-secondary institution of higher education
How to Apply
Submit an online application
Write a short response (250 words or less) answering the following:

Imagine that your high school/college has been overrun with zombies. Your math professor, the cafeteria ladies and even your best friend have all joined the walking dead. Use your brain to flesh out a plan to avoid the zombies, including where you would hide and the top five things you would bring with you to stay alive.
Quick Tips
Avoid zombies at all costs.
Be creative and make your survival plan realistic (well, as realistic as any of this is). Follow the prompt carefully and have fun!
Proofread and check for grammar/spelling errors!
SEE ALL UNIGO SCHOLARSHIPS
SEE ALSO: The Complete Guide to Scholarship Hacks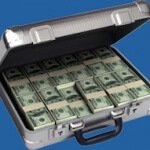 When not surfing the big waves, or training for the Iron Man, Scholarship Guru searches the web for the best scholarships and new insights into Nietzsche's philosophy.