TUN Scholarship Index
Ease of Completion

Scholarship Amount
Scholarship Summary
ScholarshipOwl believes that students deserve a scholarship for all of their hard work, which is why they are offering the You Deserve It! Scholarship.
Sign up for ScholarshipOwl to get entered to win this scholarship!
Eligibility:
You must be a resident of any of the 50 United States, District of Columbia or US Territories except for Rhode Island and Michigan.
You must be 16 years of age or older.
You must either be enrolled now, or will be enrolled within three months of registration in the Scholarship Sweepstakes, in a qualified high school, college or university within the United States.
How to Apply:
Simply register for ScholarshipOwl with your name, email, and phone to get applied to the scholarship automatically!
Deadline: Every month on the 29th
Amount: $1,000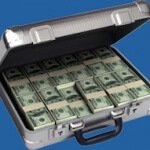 When not surfing the big waves, or training for the Iron Man, Scholarship Guru searches the web for the best scholarships and new insights into Nietzsche's philosophy.