TUN Scholarship Index
Ease of Completion

Scholarship Amount
Scholarship Summary
Wikibuy is offering this $2,500 scholarship because they are passionate about supporting the next innovators in online retail and eCommerce!
Are you studying business while demonstrating academic excellence and strong entrepreneurial thinking? If so, this is the scholarship for you!
Eligibility:
Applicants must have a minimum GPA of 3.4.
Applicants must have a major or minor in one of the following eligible fields of study: Business Administration and Management, Business (General), finance, accounting, or other related business degrees.
Applicants must be enrolled or accepted into accredited post-secondary institutions as determined by the U.S. Department of Education.
How to Apply:
Check your eligibility above.
Compose a 500-word (or less) essay on the prompt below:
Which trending technologies will affect the future of online retail and eCommerce the most in the next 20 years?
In your cover letter, please include the following information:

Name
School
Field of study (provide proof if needed)
Year of school
Phone number
Email address
Link to your Twitter and Facebook profiles (LinkedIn optional)

Email your essay and cover letter in a PDF format to scholarshipsubmissions@wikibuy.com.
Deadline: August 21
Amount: $2,500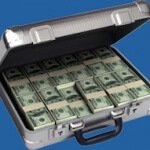 When not surfing the big waves, or training for the Iron Man, Scholarship Guru searches the web for the best scholarships and new insights into Nietzsche's philosophy.