7:50 a.m. The alarm goes off. You have just 10 minutes to get ready for a class presentation. When every second feels so precious, three minutes for brushing your teeth is a problem.

But to Tairan Li and Chao Huang, both industrial and interaction design majors at Syracuse University (SU) and co-founders of Panacea, this problem seemed unnecessary.

Instead of spending three minutes brushing around, why not brush all your teeth at once?

And so, they invented Panacea, the first ever bristle-free, hands-free toothbrush that cleans and whitens your teeth in just 10 seconds.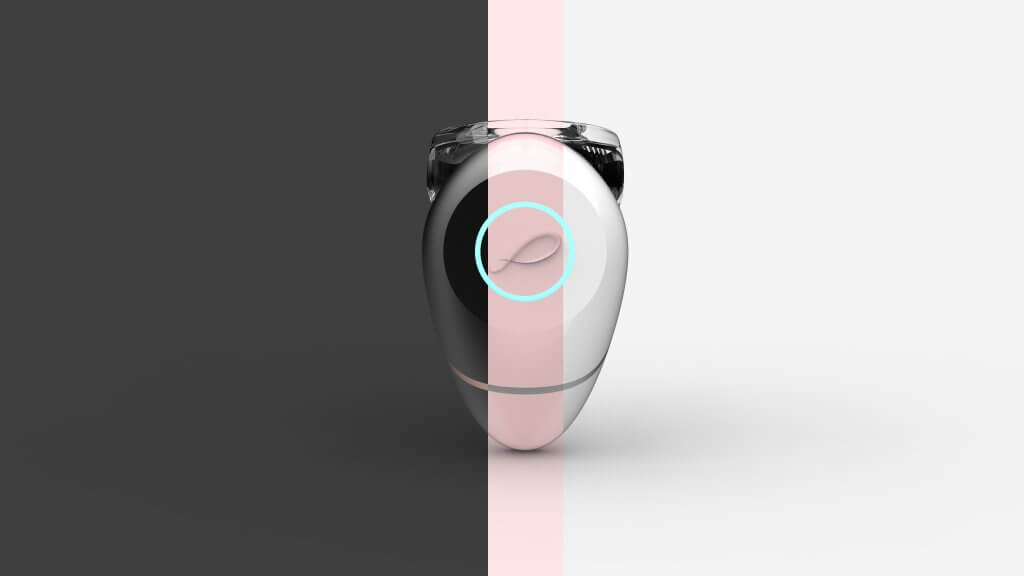 How it started

In the summer of 2017, at Fisher Center in New York City, Li and Huang attended a six-week program called the Invent@SU challenge. The program has three major aspects: invention of new ideas, provisional patent writing and business model preparation.

"During the program, we were encouraged to be an intuitive design team that an idea can benefit the community in some ways, but not limited to any field of study," said Huang.

Panacea did not win the NYC session of Invent@SU but intrigued several of the judges, including Syracuse alumnus and entrepreneur Mario Mercado '99, who later reached out to Li and Huang and recommended they move forward with the idea.

"He emailed us and also called us: 'this product has potential, you can commercialize, set up your own business,' " Huang said in a statement.

Mercado helped them build a business plan and make connections with potential investors.

"I saw that they not only had the talent to develop a product, but they also had the ability to build a company," Mercado said in a statement.

"As a person who has been through the startup process, and having the battle scars to prove it, I felt that it was my responsibility to help them navigate through some of the landmines of building a product and a startup. Their drive, work ethic, intelligence and trust in each other have been the foundation to the milestones they have achieved," he continued.

Both Li and Huang say they are grateful for the Invent@SU program that got them started and connected them with faculty and alumni in engineering, computer science, business and law.

"I also feel that Invent@SU is a program that prepares students to be career ready," Huang said in a statement. "A final boost of everything you have learned."

"This is a very valuable experience," Li said in a statement. "Being a student at this time and having resources from many fields at SU to back us up really let us focus on the pure project idea, the invention alone."

Changing the age-old process

Since 1934, when people first started using nylon toothbrush as we know it today, the process of brushing our teeth has not changed. However, traditional toothbrushes are easy for bacteria to flourish and can easily damage gums and enamels.

Traditional toothbrushes exclude people with upper body disabilities. Also, many oral illnesses result from using toothbrushes incorrectly.

According to Huang, the bigger problem is that there is a lack of database on oral models and statistics worldwide. So, any improvement needed comes that much slowly.

"The fundamental principle of toothbrushes remained unchanged over 80 years, and many flaws on the design" are becoming more apparent, Huang explained.

However, Panacea is shaped like a mouthpiece that boxers use and matches perfectly to how our teeth are shaped. Then, it gently vibrates teeth to clean them and uses cold light whitening to finish off. The best part is that the entire process takes only 10 seconds.

Additionally, researchers can use Panacea to collect data to fill in the gap for oral model database worldwide.

Starting a business

After Invent@SU, Huang and Li connected with venture capitalists who valued their company at $5 million.

"That definitely empowered our persistence and passion to keep this project moving forward," Li said in a statement.

But, it wasn't just roses and rainbows all the way. The young entrepreneurs faced hard times as well.

"Running a company involves many aspects, such as employment, business structure, operating management, etc.," said Huang. "We immediately started to understand that the conversation with different professions is a serious and effort-giving learning experience."

After making connections at the Massachusetts Institute of Technology, Huang and Li decided to establish Panacea's headquarters near Boston. They are still full-time industrial design students at SU, but travel to Boston every weekend to assist with the company they founded.

The company now employs six people.

"We use up the weekends," Huang said in a statement. "You are supposed to relax. We just use that time to make sure the project is progressing."

But, they believe the current sacrifice is worth it.

"You are living a life for moving this project forward," Li said in a statement.

They encourage many more student entrepreneurs to share their great ideas with the rest of the world.

According to Huang, there will be people who are really passionate about your idea, but also people who will turn it down. However, as a young entrepreneur, what's more important is to keep reminding yourself of the initial vision.

"Do not give up halfway and confidently accept the reality when something is reaching the end. Always ask for, and seek, help," said Huang.

As you keep sharing your ideas, you'll be surprised to see opportunities available and investors interested.

Next step

Currently, the inventors are preparing to establish a Panacea subsidiary company in Hangzhou, China, that will handle most hardware engineering and marketing. They are also involved in manufacturing design optimization, and plan to have Panacea products in retail packaging in just a few months.

"Tairan and I truly believe that as industrial designers, the satisfaction and the happiness of a good hardware design will bring us the enthusiasm to keep inventing ideas that is closely related to the field and technologies we are holding and improve upon them," said Huang.

They will continue research and development on the device to bring more features and cover a larger range of customers.
Hyeyeun Jeon is from South Korea and a graduate from Carnegie Mellon University with a double major in Professional Writing and International Relations. She is passionate about non-fiction storytelling. She loves reading, watching, writing and producing stories about extraordinary lives of everyday people.