One of the most historic and spectacular cities in all of Great Britain, Edinburgh is a city that every globetrotting student should consider visiting. Located in southeast Scotland, Edinburgh is Scotland's second most populous city and has served as its capital since at least the 15th century. It is also the second most popular tourist destination in the UK behind London, thanks to its many historical sites and unbelievable scenery.
Here are a few tips for student travelers making their way to the storied city.
Affordable housing
The first thing to consider when traveling is always housing, and it is easy to find cheap spots to stay in Edinburgh. If you are traveling with a group, I recommend looking for a place on Airbnb. It is typically possible to find places that are both cheaper and more comfortable than a hotel room. If you are traveling alone and don't mind staying in a shared space, you can stay at a youth hostel, where you can often rent a bed for as little as £15-20 per night. Look at Hostelworld for cheap rooms anywhere in Edinburgh.
Food
If there's one meal every visitor to Scotland must try at least once, since it's illegal in the U.S., it is haggis, the Scottish delicacy consisting of sheep's pluck (heart liver and lungs), oatmeal, onion and various spices.
I recommend trying the haggis, neeps and tatties (haggis served atop turnips and mashed potatoes) at the World's End, a little pub located in Edinburgh's Old Town.
Edinburgh also has its fair share of food markets, where you can find great meals for cheap. My favorite is Stockbridge Market in Jubilee Gardens, only a short walk from the city's center. Open only on Sundays from 10 a.m to 5 p.m., the market — a favorite of Edinburgh locals — offers big plates of paella, pulled pork sandwiches, scotch eggs, crepes and more.
For a delicious and cheap breakfast, go to
Snax Cafe
, a great little cafe where you can order the "bigger" breakfast (with 2 link sausages, bacon, a fried egg, black pudding, a tattie scone, hash brown, beans and a buttered roll) for only £4.25. They also offer vegetarian alternatives to their breakfast options.
For Scotch whisky lovers and alcohol connoisseurs, I recommend taking a trip to Cadenhead's Whisky Shop. Cadenhead's is Scotland's oldest independent bottler. The company was founded in 1842 in Aberdeen by William Cadenhead. At their intimate shop in Edinburgh, you can sample a number of their whiskies, which are distilled in various regions of Scotland, straight from the cask. Their friendly and knowledgeable staff will help you choose a whisky that is exactly catered to your taste buds, and they will bottle it for you in-store.
Sightseeing
There are few cities in the world more picturesque than Edinburgh. Centered around the historic Edinburgh Castle, which looms over the city from its perch atop Castle Rock, the city looks downright medieval. For those interested in the history of Scotland and the British Isles more broadly, the castle is a natural starting place.
Admission to Edinburgh Castle is £18.50 on-site and £17 in advance — a hefty price, but it is well worth it. Inside the castle, you can see some one-of-a-kind artifacts, including the Scottish Crown Jewels and the Stone of Destiny, a stone block that has been used for hundreds of years in the coronation of both Scottish and English monarchs. The castle also offers a beautiful birds-eye view of the entire city of Edinburgh.
Not far from the castle, you will find the Scott Monument. The gorgeous structure is the world's largest monument honoring a writer, the legendary Scottish author Sir Walter Scott. The monument, designed by George Meikle Kemp, was completed in 1846, and boasts some beautiful and intricate design features, including 68 figurative statues. A climb up the monument's spiral staircase will bring you to another amazing view of the city.
One of my personal favorite moments in Edinburgh was watching the sunset from atop
Arthur's Seat
, an extinct volcano situated right next to the
Palace of Holyroodhouse
, the official residence of Queen Elizabeth II in Scotland. A hike up to the summit will bring you to one of the best vantage points to see the city, from which you will see the entirety of Edinburgh sprawled out in front of you. There are multiple trails of varying difficulties that you can take up to the summit. The easiest route brings you up a slow incline to the peak in around 30-60 minutes and is easy enough for most hikers and even children.
The Meadows
— a large public park to the south of central Edinburgh — is a favorite spot of college students. The park, which borders the University of Edinburgh's George Square campus, consists mostly of open grassland. It is the perfect spot to go on a warm day to bake in the Scottish sun. For an awesome spot off the beaten path, definitely visit Cramond — a picturesque village just to the northwest of Edinburgh. It takes only a 30-minute drive, or an hour-long bus ride to reach this gorgeous spot, which was first inhabited as far back as 8500 BC. During the era of Roman rule, Cramond served as a fort for Roman soldiers. Now, you can get some delicious fish and chips at the
Cramond Inn
and walk across the tidal causeway out to Cramond Island.
Arts and culture
Edinburgh is home to some of Scotland's greatest museums and galleries, including the Scottish National Gallery, the Scottish National Portrait Gallery and the Scottish National Gallery of Modern Art.
Together, these three museums showcase the national collection of Scotland, which includes works by both Scottish and international artists: the Scottish National Gallery focuses on fine art from the beginning of the Renaissance up until the beginning of the 20th century; the Scottish National Gallery of Modern Art focuses on modern and contemporary art of various mediums from 1900 to the present; and the Scottish National Portrait Gallery holds a collection of portraits of Scots by both Scottish and international artists.
Admission to all three museums is free, but there is a charge for some exhibitions.
Summerhall, located near The Meadows, is a lesser known but amazing arts space. Located in the former home of the University of Edinburgh's veterinary school, Summerhall now functions as a multi-arts venue and event space. Summerhall has over 600 rooms that function variously as art galleries, libraries, mini-museums, artist studios, and offices, among other purposes. Summerhall shows a variety of art programs from both Scottish and international artists, often highlighting works by photographers, journalists, musicians and visual artists in some of the world's war zones.
Jupiter Artland
, located just outside of the city center, is an incredibly unique spot. This large, outdoor sculpture garden is like a cross between a park and an art museum, showcasing awesome artworks in various styles, including "
Cells of Life
," an awesome earthwork by Charles Jencks composed of eight landforms and a causeway surrounding four small lakes that you can walk all around and in between.
Nightlife
The Scottish are known for their love for alcohol and good times, so it shouldn't come as a surprise that their capital city has countless great bars and pubs. There is a wide variety of bars, clubs, cocktail lounges and pubs, so there is a little something for everyone.
For a little taste of history and a relaxed pub environment, go to the Sheep Heid Inn, a pub in Edinburgh's East End that is possibly the oldest pub in all of Scotland. Legend has it that there has been a pub at its current location since 1360. The interior is small, but cozy, making it a great spot to have a casual pint.
If you're interested in a grandiose environment and not concerned about price,
The Dome
offers a truly unique experience — bar, nightclub and restaurant. It is housed in a massive building that formerly housed the Commercial Bank of Scotland. The interior is inarguably spectacular, decorated with a 24-carat gold and crystal chandelier and tall mirrors. The prices can run fairly high, however, and might be a little out of reach for most college students. Still, it is worth a trip just for the views. For some rowdy fun, cheap drinks and live music, you can't do better than
Whistle Binkies
, which stages live music every night (including six bands every Friday and Saturday). Though it is not the classiest joint, the bar has a great dive bar atmosphere and is always tons of fun.
Another bar with budget drinks and a lively atmosphere is The Three Sisters, a massive sports bar located near the University of Edinburgh. Because of its proximity to the university and cheap drink prices, the bar is often populated by students and has a tendency to get very busy on the weekends. The bar has both an indoor area and a massive outdoor space equipped with a giant television to show sports events.
Student discounts
There's plenty to do in Edinburgh without breaking the bank. But do yourself a favor and take advantage of student discounts whenever they're offered. If you're not sure, ask! And be sure to carry your student ID with you so you can get the student discount.
Here are a few places that will give you a student discount:
Belushi's — Sign up for free with Belushi's Bars and get the best student food and drink deals, including 25% off food menu.
The Three Sisters — Listed above as one of the best bars in Edinburgh, The Three Sisters offers students two-for-one deals on main meals every day.
ENSA – The Union Bar — A part of The Three Sisters, ENSA offers student special pricing for their drinks: pints for £1.99, spirits mixers for £2.25, bottle of wine for £7.99 and cocktail bucket for £5.
Edinburgh Capital Theaters — The three top theaters in Edinburgh (Festival Theatre, King's Theatre and the Studio) offer students £10 standby tickets to most (but not all) of their shows. Just show up to the box office in person with your student ID from 12 p.m. on the day of the show.
Festival Theatre Cafe — If you're already at the Festival Theatre, check out the Festival Theatre Café, where you will get free WiFi plus a 20% discount for students during the day (up to 5 p.m.).
Lothian Buses — The main public transportation service in Edinburgh offers students a discount on their popular Ridacard. With a student ID, you can get a weekly unlimited card for £16 or a monthly card for £48 (advance purchase required).
Trains — If you're a student planning on traveling outside of Edinburgh and around Scotland with any frequency, you can save 1/3 of the price of your ticket with the Young Person's Railcard for a one-time payment of £30, a great value for regular travelers. Check here to see how you can buy online and save.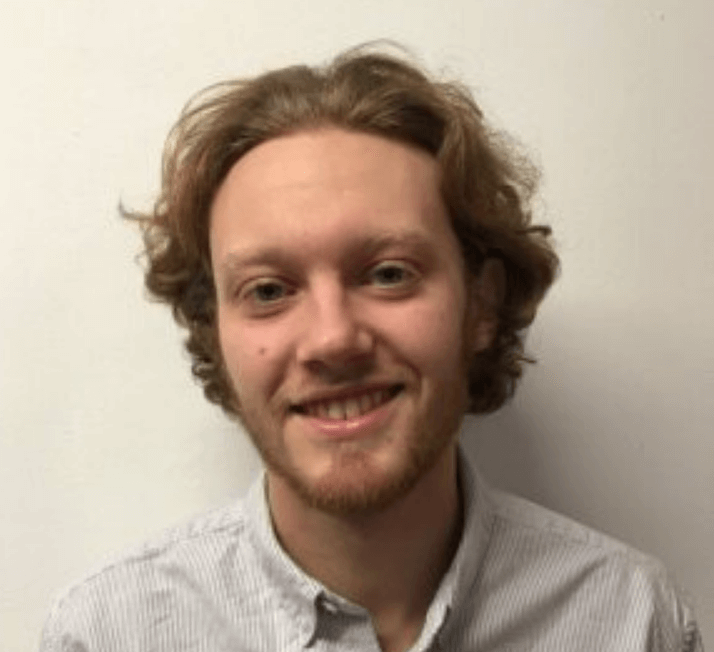 Sam Benezra is a graduate of Ohio University with a B.A. in History from the Honors Tutorial College. He is a native of Brooklyn, New York. Sam enjoys writing on a variety of subjects, including science, music, politics, film. In his spare time, he enjoys traveling, playing guitar, and writing songs.