We are all aware of student debt, college affordability and job security issues; after all, these are topics that we are very concerned with. Some of us, however, may not be aware that many students are homeless and hungry.   
The number of college students in need has been steadily increasing. Homelessness and hunger among college students has risen over the last few years. In 2013, the Free Application for Federal Student Aid (FAFSA) reported that 58,000 college students, a 75% increase over three years, identified themselves as homeless. That's a significant number, but many advocates believe that the number is inaccurate because it doesn't count those who do not self-identify as homeless due to stigma and circumstances.
In December 2015, the Wisconsin HOPE Lab, which is focused on finding ways of making college affordable, reported that in a survey of more than 4,000 undergraduates at 10 community colleges across the nation:
50 percent of all community college students are struggling with food and/or housing insecurity;

fully 20 percent are hungry; and

13 percent are homeless.
Why so many college students are homeless
Many college students are homeless for various reasons, but three main reasons have been identified by researchers:
Parental job loss;

Lack of affordable housing; and

Family or parental conflicts.
Study on food insecurity
In alliance with several student advocate organizations, the National Student Campaign Against Hunger and Homelessness issued a report in October 2016 that highlighted food insecurity on college campuses. The report surveyed 3,765 students in 12 states at 8 community colleges and 26 four-year colleges and universities. In total, 48 percent of the students reported facing food insecurity in the previous 30 days from the date surveyed.
The report also found that 25 percent of community college and 20 percent of four-year college students qualified as having very low food security. Of the 1,800 students that reported suffering from food insecurity, 64 percent also reported experiencing some type of housing insecurity.
Schools and organizations trying to help
In response to growing concerns of homelessness and hunger, schools and organizations are searching for ways to combat both issues. Food pantries on campuses and shelters for college students have sprung up all over the country and begun work to help assist those experiencing these unfortunate circumstances.
Help with shelter
In October 2016, the Bruin Shelter organization opened a shelter at the Mount Olive Lutheran Church in Santa Monica, CA. Out of the 30 applicants that applied, Bruin Shelter was able to accept a total of nine UCLA and Santa Monica College students. The shelter offers a six-month residency to those accepted. It opens at 8 p.m., and provides students with toiletries, dinner and a bagged breakfast in the morning before it closes at 7 a.m.
Bruin Shelter helter works with nonprofit organizations to connect those staying with them to the resources for long-term help exceeding their six-month stay. These resources aim to help students get a good start to independent living. Counseling is also available for those staying at the shelter to ensure the best mental care as well.
Bruin Shelter, which is not affiliated with any school, is the first shelter for students run by students. In a state that is far too familiar with homelessness, California could use more resources like the shelter. A report by the California State University found that one in every 10 students in the California State university system is homeless. In response to the report, California State University campuses are developing programs that will support the needs of displaced and food insecure students.
The need of safe spaces for homeless students is a problem that colleges are working to eradicate. Some college campuses offer housing opportunities to their homeless students. One of those schools is Kennesaw State University in Georgia. As part of their Campus Awareness, Resource & Empowerment (CARE) Center program, and thanks to aid from an annual grant courtesy of the Kennesaw-based Beacon Foundation Charitable Trust, Kennesaw State offers temporary housing to any homeless student in need. A campus apartment will be available for 14 days while the CARE center works to locate and secure long-term housing. If housing is not found within that time period, students might be able to exceed their stay or, depending on funding available, the CARE center could make arrangements to provide students with a local hotel room.
More and more schools are noticing that action is needed, despite struggling to find the best ways to serve students in need. The U.S. Department of Education's Student Support Services program awards grants to institutions that provides, among other things, academic tutoring, counseling services and "securing temporary housing during breaks for students who are homeless youths and students who are in foster care or are aging out of the foster care system."
Help with food
Although housing is vital, hunger amongst students is also a huge problem. Schools are finding innovative ways to help feed their students. Oregon State University and Humboldt State University in California, are two schools that now allow students to use their Supplemental Nutrition Assistance Program benefits at school. They accept EBT cards as a form of payment to purchase food on campus.
One popular solution throughout the country is the installation of food pantries on college campuses. According to College and University Food Bank Alliance (CUFBA), there are already 460 college food pantries in the U.S., including a recently opened one at West Chester University in Pennsylvania.  Rowan University in New Jersey, is planning to open one this coming month. Many of these pantries run on donations and have pickup and drop-off locations on campus. Some of these pantries also offer toiletries and clothes in addition to food.
These food pantries are part of the growing CUFBA network. CUFBA trains, gives resources and supports colleges that open food banks in an effort to create a model that will make these college food banks work their best for the students in need.  TUN spoke to Brandon Mathews, Associate Director of CUFBA, about CUFBA's role. "Most people that come to us are already starting a food pantry, we typically help with technical assistance, answering any questions they have about setting up," Mathews explained. "We want to make sure it is sustainable."
Mathews also stressed the importance of school food pantries to students in need.  "A lot of students don't have the transportation to go to [a food pantry] in their community," said Mathews. "They might not be able to go because of their school schedule, they might not have time to go during the time their local food pantry is open, or they might not be aware of these services in the community."
CUFBA will be delivering their research report on Hunger on Campus at the 2017 National Association of Student Personnel Administrators Conference during which they will recommend best practices to assist students in need that expand beyond food pantries.
More needs to be done
It is admirable that so many schools and organizations are doing so much to help college students in need of shelter and/or food.  It is especially touching to know that in many cases it's students helping students.  Their resources are limited though, so local, state and federal government should do more to ensure that students in need get the necessary resources for them to stay in school and graduate so they can be secure in the future.  
Related: San Diego Mesa College Provides Food & Clothing to Students in Need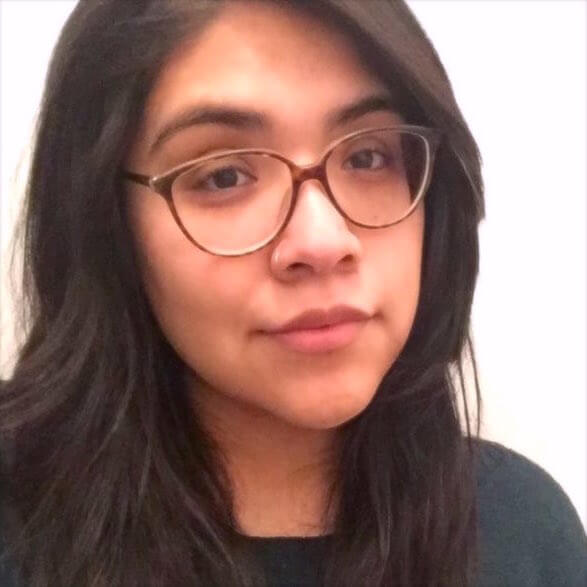 Adilene is a recent college graduate and aspiring journalist. Adilene is a news junkie who loves writing, listening to music and orcas.