So your company has decided to offer a scholarship. First of all, congratulations! Every year, millions of students are able to attend college thanks to the generosity of individuals, companies, and organizations willing to help fund their education. Your scholarship will make a tangible difference in a student's life and also send the message that your company cares about expanding access to higher education.
But before that can happen, you need to make sure that people hear about your scholarship — and that takes an effective and well-worded press release.
You should also submit your scholarship to TUN, so students can find it when they use our Scholarship Search Engine.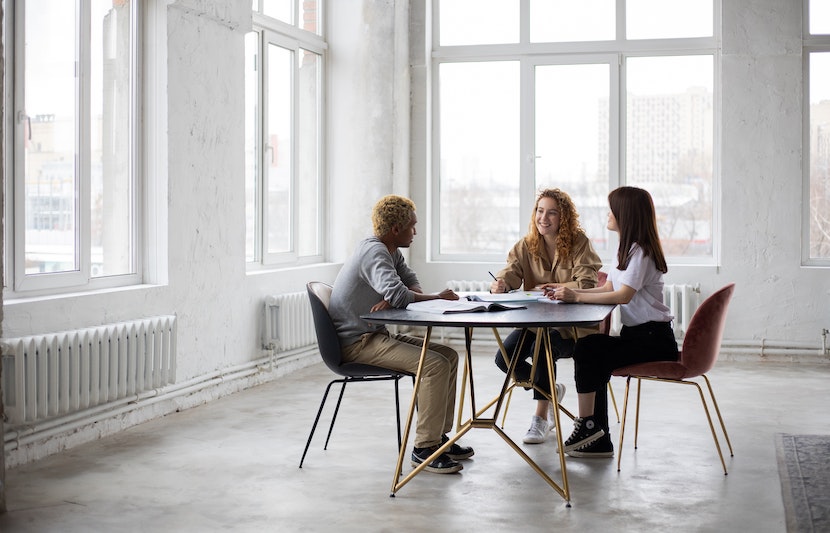 Need help with your scholarship?
The University Network is happy to help you. Just give us a call at (917) 397-2650, or schedule a time to talk to us below:
In this article, we'll discuss how to craft an excellent press release to announce your scholarship program. Follow our guidelines and you'll have no problem getting the word out.
Formatting and Structure
All press releases contain the following elements:
Release date: At the very top of your document, make a note of when the press release should be published. Use "FOR IMMEDIATE RELEASE" if you want it to be published immediately, or note that it's to be held until a certain time like this: "Under embargo until [date, time]"
Contact information: List the name, phone number, and email address of your company's media contact under the release date.
Headline & Subheader: The headline is a brief and direct title for your press release. Use the subheader to summarize your news in brief. See below for more details.
Location: This generally indicates the city and state of the company's headquarters. You should also include the date the press release is published here.
Lead: State the most important information upfront. See below for more details.
Body: The body of your scholarship's press release should include a statement of purpose and more information, decreasing in order of importance. See below for more details on how to make the body effective and engaging.
Conclusion: State clearly any additional information about the scholarship. See below for more details.
Boilerplate: This is where you include a short description of your company. See below for more details.
End: Use three # signs following the boilerplate to signal the end of the press release.
Headline & Subheader
No reason to get too creative here! Your headline can be simple and direct. Here are a couple basic templates for winning headlines:
[Company name] announces scholarship for [recipient group, e.g., STEM students]
[Company name] opens [scholarship name] for 2020 academic year
The headline should be brief and should communicate two pieces of information: (1) who is offering the scholarship (i.e., your company), and (2) what the name of the scholarship is OR who the scholarship is available to.
The subheader, as mentioned above, summarizes the content of your press release in one sentence.
Keep the heading and the subheader brief and informative. Unclear or indirect headlines or subheaders may come across as clickbaity, which journalists find off-putting.
Lead: Include important information up top
Most fundamentally, your press release should communicate any and all information that applicants need to know about your scholarship. Most of this information should be clearly stated upfront.
By the end of the first two paragraphs, your readers should know all of the following information:
The name of your scholarship
The qualifications for applicants
How much the winner(s) will receive OR how much total money is being awarded
How many students will be awarded
Your readers should know right away if they will qualify for the scholarship, and, if they win, the amount of money they can expect to receive. Always anticipate that your readers have short attention spans, and will decide within the first couple of paragraphs whether they are interested in your scholarship. If they can't clearly understand who the scholarship is being offered to and how much money they stand to win, they will quickly lose interest and move on.
There is some information you may want to leave out here. Consider waiting until the end to include information about how to apply, deadlines, and when winner(s) will be announced. While this information is important to communicate to readers, loading up the introduction with too many details can bog down the flow of the article and ultimately make it more difficult for your readers to understand.
Body: State your purpose
After you've laid out the basic information about your scholarship, you will want to communicate the purpose of your scholarship.
In order to arrive at your purpose, consider these questions:
What are your company's values?
How does this scholarship relate to and further these values?
What goals are you seeking to accomplish through your scholarship?
If your scholarship focuses on a specific issue or theme (e.g., sustainability) or is being offered to a specific kind of student (e.g., women in STEM programs), why are you focusing on this theme?
By answering these questions, you will arrive at the purpose of your scholarship. Think of your purpose as the place where your values, goals, and actions come together.
Now, you need to communicate your purpose in a well-worded, concise statement of intent. You can consider framing it like a mission statement where you clearly outline your company's goals and values, and how they have informed your scholarship.
Body: Tell a story
After you've communicated most of the important information about your scholarship and stated your purpose, you can get a little creative and add a bit of a human voice. In this middle section, you don't need to express any crucial information. Rather, you want to tell a story of sorts about your scholarship.
Your "story" does not literally have to be a narrative, but it should provide some insight on what the scholarship means to your company.
You might consider including quotes from your company's CEO or employees about what the scholarship, its purpose, and the values that it projects mean to them. If your company has been offering your scholarship for a number of years, you can dive into the history of your scholarship and discuss previous winners and how much money has been awarded over the years. You can even quote testimonials from previous scholarship recipients, who can speak to what the scholarship meant to them and what it allowed them to achieve in their education.
This is a chance to relate to your readers and further expand on what the scholarship means to your company. This section is fairly open-ended, so have fun with it!
Conclusion: Wrap it all up
The conclusion of your press release should be short, straightforward, and include any important information that was not stated previously. For most press releases, the conclusion is the ideal time to provide your readers with specific information about the application process, such as:
How to apply (including links to the scholarship application page)
Any previously unstated application requirements
Any requisite materials for the application (e.g., transcripts, personal essay, standardized test scores, letters of recommendation, resume)
Application due dates
Winner(s) announcement dates
The most important part of the conclusion is getting the facts out there. Wrap it up within one or two paragraphs.
Boilerplate
After your brief conclusion, you can include a paragraph about your company under the subheader: "About [Company Name]." This is known as a "boilerplate," and is simply an opportunity to plug your company's name and products. You should also add a boilerplate for any companies, nonprofits, or organizations you are collaborating with to provide the scholarship.
Edit
Your press release should be tightly edited and include no obvious grammar or spelling issues. You don't want it to be too long or include any unnecessary information. Your total word count should be somewhere between 500 and 750 words. Any longer is unnecessary and will run the risk of losing your audience's interest.
Publish and share
Congrats, you've finished your press release! Now you're ready to get it out there. Publish the press release on your company's website and share through every distribution channel possible, including all official social media platforms as well as press release distribution platforms. You'll also want your public relations and marketing teams to share the press release with journalists in the education sphere via email.
Pro Tip: When contacting journalists, make sure to make your communications informal and personal. Make sure to research the journalists' work and target the email to them. Prominent journalists receive hundreds of press releases each week, and are experts in filtering out uninteresting or clickbaity pitches. They're far more likely to open an email and read a press release, if you engage with them on a personal level.
Sample Scholarship Press Release
FOR IMMEDIATE RELEASE
Media Contact: Jane Doe
Office: xxx-xxx-xxxx
JaneDoe@TUN.com
The University Network Launches the Volunteerism Scholarship
TUN is looking for students with a passion for volunteering and community service
NEW YORK, New York, March 5, 2020 — The University Network (TUN) announces the launch of its Volunteerism Scholarship for 2020. The new scholarship program is aimed at students passionate about volunteering and community service.
The scholarship is open to current undergraduates and high school seniors. TUN will award $5,088 in scholarship to the winner.
TUN believes that volunteerism and such small acts of charity bear enormous potential to initiate change, and students — and all young people — will play an important role in shaping the world's future. By engaging with their community through volunteering, students can help build a more generous and caring society. Through the Volunteerism Scholarship, TUN hopes to encourage students to engage in volunteer activities.
In 2018, TUN launched the #SharetheGoals Scholarship to bring awareness to the UN's Sustainable Development Goals. TUN awarded a total of $10,000 to 10 winners, with the Grand Prize winner winning an additional $5,000. TUN's aim was to encourage students to reflect on issues such as global poverty, sustainability, and hunger.
With its new Volunteerism Scholarship, TUN hopes to turn passion into action and invite students to work for the issues they believe in.
"TUN is committed to investing in young people, and we believe that every act of volunteerism — even a small one — helps turn the world into a better place," said Peter Corrigan, CEO of TUN. "We hope that our new scholarship will not only encourage students to go out and volunteer in their communities, but also inspire them to take pride in volunteering and to encourage others to do so as well."
To apply, students must write an essay or create a video or infographic reflecting on a volunteer experience that they had with a specific organization. Then, they must share their essay, video, or infographic on a social media platform. Essays should be shared on LinkedIn or Facebook, videos should be shared on YouTube or Facebook, and infographics should be shared on Pinterest, Facebook, or Twitter. After the essay, video, or infographic is posted, students should email GlobalGoals@tun.com with a link to the post.
Applications are due December 31, 2020. The winner will be announced January 31, 2021.
About The University Network
The University Network's core mission is to help students through every step of their college experience — from application to commencement. TUN's resource content helps students navigate their higher education path. TUN's online education portal helps students find thousands of free and affordable classes from top universities. TUN News reports on sustainability, technology and other positive stories students care about. TUN's Scholarship Search Engine helps students find scholarship money to pay for their education. TUN's student discount program helps students find discounts at more than 18,000 retail and online stores. TUN's Student Save Engine helps students save on everything they purchase. TUN's School Analysis Tool helps students make better decisions. TUN's Textbook Search Engine helps students find the cheapest textbook prices from thousands of book sellers in seconds. TUN's job board helps students find internships, part-time jobs and virtual gigs. TUN's volunteer platform matches eager student volunteers with the nonprofit organizations that appeal to them the most.
To learn more about TUN or access its free resources, go to www.TUN.com.
# # #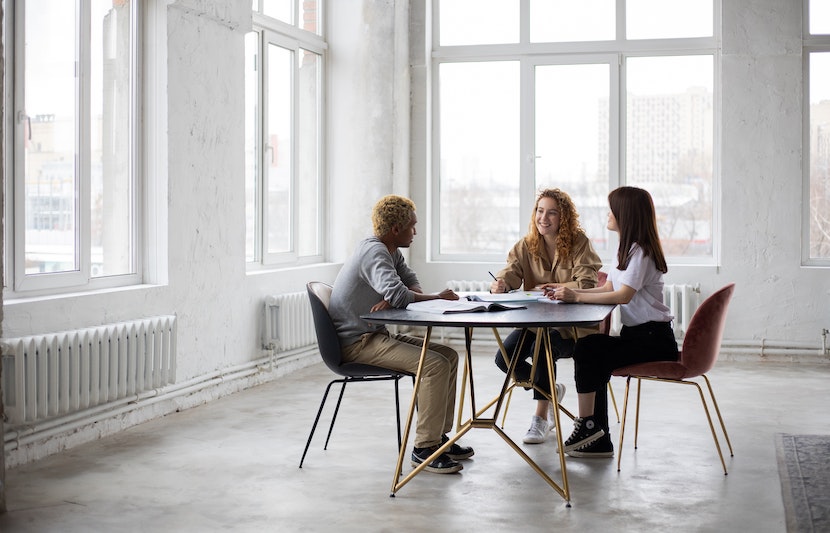 Need help with your scholarship?
The University Network is happy to help you. Just give us a call at (917) 397-2650, or schedule a time to talk to us below: