It is often difficult to find quiet spaces on campus. To avoid loud roommates and technological distractions, students often seek an alternative place to study and get work done in a productive environment. Libraries are ideal for that purpose, and many universities and colleges offer more than one library and study space.
Here are 6 reasons why you should love your university or college library.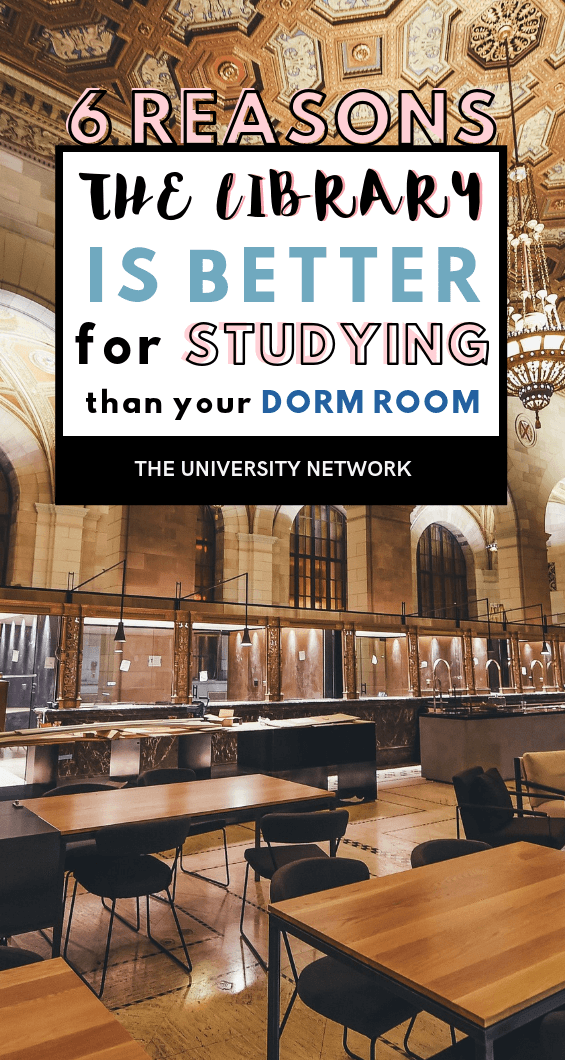 1. Productivity
Libraries offer a calm and productive environment, as nearly everyone who enters a library is seeking to complete assignments or study. If you have a paper due the next day or need to work on a group project, you are more likely to get it done in the library. Your surroundings can affect how you study and the amount of work you complete, so a library will help you get things done.
2. Space
While most dorm rooms come with a desk, your dorm room may not be the best option for getting work done. You are constantly distracted by the noise echoing in college residence halls. Libraries, on the other hand, offer a vast amount of space that allows you to be completely isolated from others or sit in a common area with others. If you need to take a walk or change locations while you study, libraries offer a variety of spaces to study including open seating areas, cubicles, closed corridors, study rooms, and more.
3. Accountability
When you're in the library, you will be less inclined to indulge in Netflix or browse Facebook. You also can't FaceTime your best friend from back home or even play music out loud. Seeing others around you being productive will encourage you to be productive and motivated.
4. Comfortable Study Spaces
While some students may prefer to study in their bed or in their common room, that's not an ideal situation as students may get too comfortable and become unproductive. But a library offers comfortable public workspaces for their students. Some universities offer study areas with comfortable stools, couches, bean bags, booths, and more to promote comfortable yet productive studying.
5. Leaving Your Friends
College is a time where you live with or near your closest friends, but being surrounded by your friends may not be beneficial to your studies. If you study with your friends, you are more inclined to be distracted. A library will give you the space to study on our own, or your study group, and make the best use of your time.
6. Resources
Libraries don't just provide great study spaces for students; they also provide a great selection of books, computers, rental equipment, and more. If your computer ever fails you, the library is bound to have computers available for use or laptops to loan. The library provides countless resources, including skilled librarians who can help with research projects, the possibility of borrowing books from other libraries through interlibrary loans, and help with various computer software.
Universities and colleges invest in libraries to provide students with a well-rounded educational experience, so all college students should take advantage of their university or college's library. Libraries cultivate an environment that promotes academic achievement and values of an intellectual. Before you skip out on the library, think about your academic goals and how you can pursue them by studying in the library.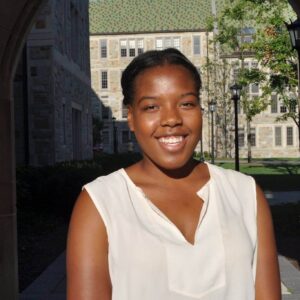 Vanessa Sewell is studying Economics and Communications at Boston College. She is from Bronx, NY. Vanessa has worked on topics related to lifestyle, fashion, culture, and education during her time at Boston College. During her free time, she can be found playing piano and guitar or jamming to Spotify.