Many universities assign academic advisors to students in hopes of pairing a successful duo, so students can have an enriching educational experience. While these pairings are meant to be helpful, sometimes the assigned advisors may not be the right fit or they may lack specific qualities needed to help students succeed in the university setting. If you find yourself in that position, you should seek a new advisor right away. You want an advisor who can help you balance your college academics and extracurriculars to ensure that you pick the best classes, excel, and graduate on time.
Here are 5 qualities that good college advisors should have.
1. Knowledgeable
You want an advisor who is not only intelligent but also knowledgeable about your major, graduation requirements, and insider information about the best classes to take. Your college advisor should understand what you want out of college and be able to advise you on the best possible path to get there. Your college advisor should be somewhat comfortable with helping you plan courses to satisfy your major. If your advisor is unable to help you select courses or answer questions on the path you should take, you should seek a different advisor.
2. Positive
A positive outlook can go a long way. A college advisor should be welcoming, and want to know and help you. If your college advisor is always negative, shows no interest in getting to know you, and appears unwilling to guide you, you should seek a new advisor immediately. You don't want to be dragged down by someone who is negative and uninterested in your college career. You also don't want to risk being placed in a position where you can't graduate on time.
3. Organized and Timely
We all know at least one person who is disorganized and always late. An advisor with these traits should be avoided at all costs. Academic advisors should be organized and punctual for meetings. They should also respond to your emails in a timely manner. An advisor who is organized and punctual can make registration periods run smoothly and help schedule a balanced course load with ease. If your advisor is disorganized and habitually late, you should seek a replacement. You don't want to miss a registration period because your advisor didn't notify you or respond to your emails on time so you couldn't meet to discuss your courses.
4. Encouraging
College can be a difficult time for students, so it is always great to hear positive, encouraging words. Academic advisor who are encouraging can motivate their students to do their best; they can motivate you to seek out professional experience, obtain leadership positions, and pursue extracurricular activities. Sometimes, we all need a push from someone who isn't our parents to motivate us to excel academically and your advisor should be that person. So, if your advisor is not encouraging, consider seeking a new advisor.
5. Wants You to Succeed
Advisors who are genuinely interested in seeing you succeed will check in with you and ask you questions about your school and personal life. They want their students to succeed in and out of the classroom, and will want to help them get internships and jobs. If your advisor isn't motivating you or asking you questions about yourself or your studies, you should seek a new advisor.
College advisors are an important part of college life, and can make or break your college academic experience. If you want to have a successful academic college experience all while getting to know a faculty member, look for these important qualities in your academic advisor.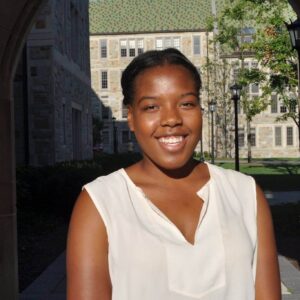 Vanessa Sewell is studying Economics and Communications at Boston College. She is from Bronx, NY. Vanessa has worked on topics related to lifestyle, fashion, culture, and education during her time at Boston College. During her free time, she can be found playing piano and guitar or jamming to Spotify.