As of fall 2014, women account for 55 percent of undergraduates enrolled at four-year colleges in the U.S. Women continue to break barriers, but often their successes are still cut short. Despite women leading the country's percentage of college graduates and making up a larger portion of the workforce, there are not many women in leadership roles.
In response to the lack of female leadership, women are coming together to build communities of leaders by working with, and inspiring, one another in an effort to put an end to gender inequality across the board. One avenue for such women is the OWN IT Summit, where female guest speakers, with leading roles in their respective fields, participate in various activities that serve as learning and teaching experience for professional women and women aspiring to be future leaders.
OWN IT Summit is an annual event that began in Georgetown University located in Washington, DC. The first summit was held in April 2014, bringing together 40 speakers and 400 attendees. Two years later, OWN IT Summit 2016 had 100 speakers, 45 breakout sessions, and 800 attendees.
OWN IT was started in 2014 by Helen Brosnan and Kendall Ciesemier, who were both Georgetown University undergraduates at the time. Recognizing the important role millennial women will have in the future workforce, they started OWN IT as an initiative to empower women not just to fill gender gaps in their fields, but to become future leaders in them. Since then, the all-day Saturday event has been hosted annually at the university.
"We are going to transform the workplace," said Ciesemier during the inaugural summit. "We will be the generation to bridge the gap and fill the seats in boardrooms and in Congress that are missing equal representation."
OWN IT 2017 featured many distinguished speakers as well, including Stephanie Murphy, Congresswoman from Florida's 7th District, Megan Smith, first female U.S. Chief Technology Officer and former VP of Google and Google[X], and Sarah McBride, Human Rights Campaign's National Press Secretary.
OWN IT began with the purpose of inspiring and motivating millennial women by showcasing women leadership, and continues to be an outlet in which women are able to own their differences, gain confidence, and view themselves as leading professional women.  
Satellite OWN IT Summits
OWN IT Summit has been so successful that it has led to rapid expansion to satellite summits at other U.S. universities, including Boston College, University of Southern California, Santa Clara University, University of Pennsylvania, Fordham University, University of California – Davis, Washington University in St. Louis, and the Universidad Interamericana Recinto Metro in Puerto Rico. These universities hold satellite and sister summits of their own.
Each sister summit is unique to the school, but is run on the same core values of leadership, accessibility, inclusivity and feminism. Every OWN IT summit sets out to create an inviting, inclusive and intersectional feminist approach to bring every person in attendance to a unifying vision for a future of women leadership. The sister summits are all generally organized by students of the school. Guest speakers vary and often include alumni in leadership roles.
Topics of discussion are chosen to reflect relevant issues affecting all women and inclusivity. Past topics include "Storytelling in the Media," "Arts & Activism," "Deconstructing Masculinity," and "Inter-Religious Dialogue: Feminism and Faith." The sister summits keep the same structure of main panels, breakout sessions, workshops and "office hours" with guest speakers. Office hours are smaller group discussions made up of 10 participants each, and allow attendees to interact directly with the speaker.
These schools create a network of OWN IT Summits allowing other collegiates the opportunity to experience the movement of female empowerment. College-aged women, with support from Georgetown OWN IT summit founders, are encouraged to reach out and bring OWN IT to their school.
With a new wave of activism taking place, feminists are seeing a heightened platform to spread the message of equality. OWN IT is just one of the ways the movement is inspiring young women on college campuses. The task of empowering one another drives the continued success of all OWN IT Summits.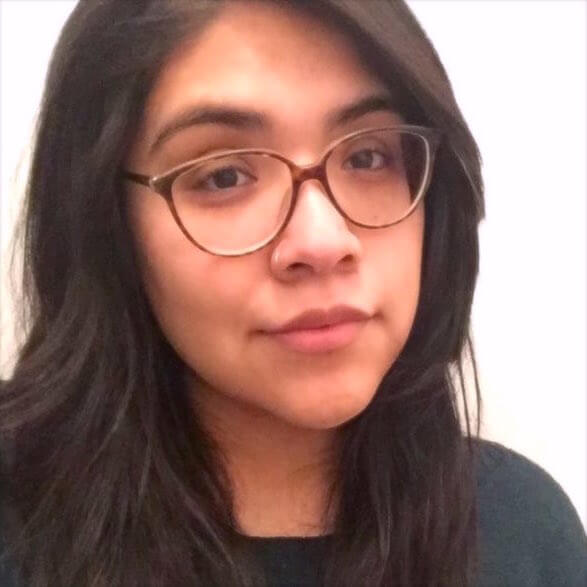 Adilene is a recent college graduate and aspiring journalist. Adilene is a news junkie who loves writing, listening to music and orcas.