While studying abroad during my sophomore year of college, I was fortunate enough to embark on a week-long trip to Italy with some of my closest friends. We visited four places — Florence, Naples, Sorrento and Pompeii — in seven days, and enjoyed one of the most exciting weeks of our European experience.
From bustling urban environments to the Mediterranean Sea, each destination offered a unique glimpse into Italian culture, and I'm here to break down our journey and share some helpful tips that I learned along the way.
Florence
We began our week in Florence, a city rich with art history and renowned for its breathtaking Tuscany scenery. Florence is home to Renaissance masterpieces in both art and architecture, and offers a wide range of historical attractions.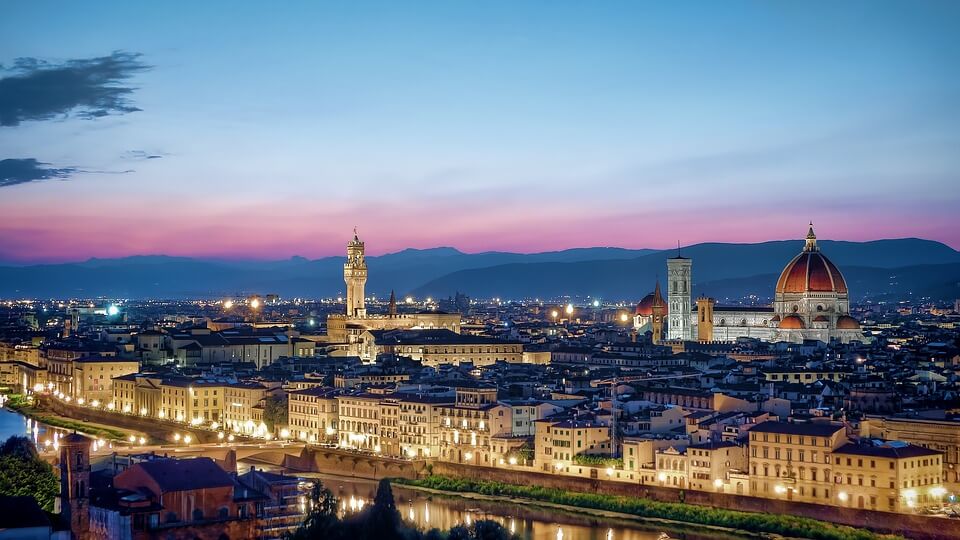 During our stay, we visited the iconic Duomo, an intricately designed cathedral that began construction in the late 13th century, and was completed by the famous Italian architect Filippo Brunelleschi two centuries later. The Duomo is one of the most famous sights in Florence, and we spent hours admiring its impressive beauty and form.
Located in Piazza del Duomo, the cathedral complex also includes The Baptistery of San Giovanni and Giotto's Campinile, or bell tower. The architecture of each is astonishing, and touring the historic interior of the buildings was one of the highlights of the week.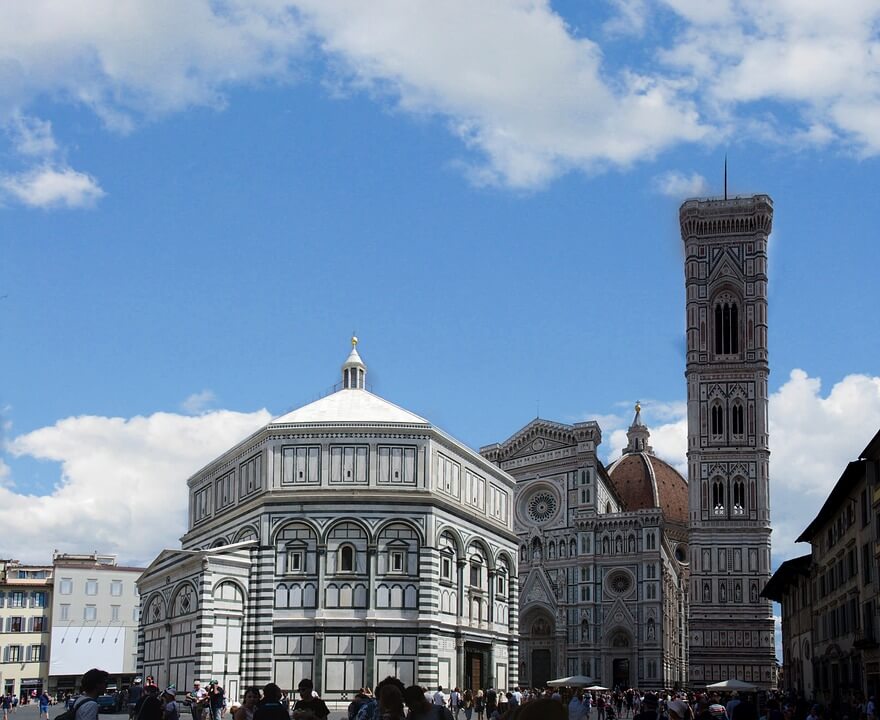 For the rest of our time, we wandered around the city, eating delicious meals and stopping into shops, parks and churches in order to soak up as much history and culture as possible. We walked almost everywhere and kept our schedules open to the possibility of spontaneity and adventure.
Because of this, one evening we came across a set of tree-lined stairs that lead to a square overlooking an entire panoramic view of the city.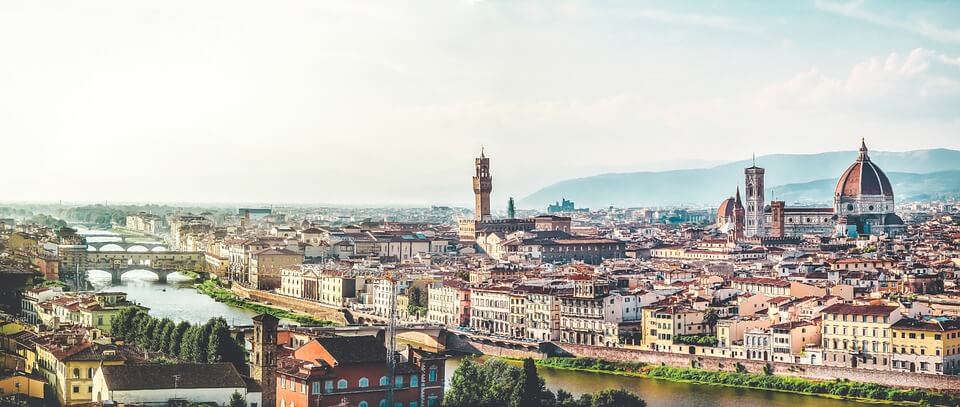 Known as the Michelangelo Piazzale, this treasured find was one of the most memorable moments of the whole trip. Since the drinking age in Europe is 18, we grabbed a couple of bottles of wine, which are very reasonably priced, and sat for hours appreciating the skyline and listening to music.
Our three days in Florence were wonderfully slow-paced and rejuvenating, and when it came time to reach Naples, we were ready for a completely different experience.
Naples
If Florence is considered one of the most artistic and romantic Italian cities, Naples can be seen as its wild and raucous cousin. Rather than boasting a traditionally beautiful scenery, the streets are narrow and chaotic, winding and weaving through a city packed full of vendors, locals and tourists.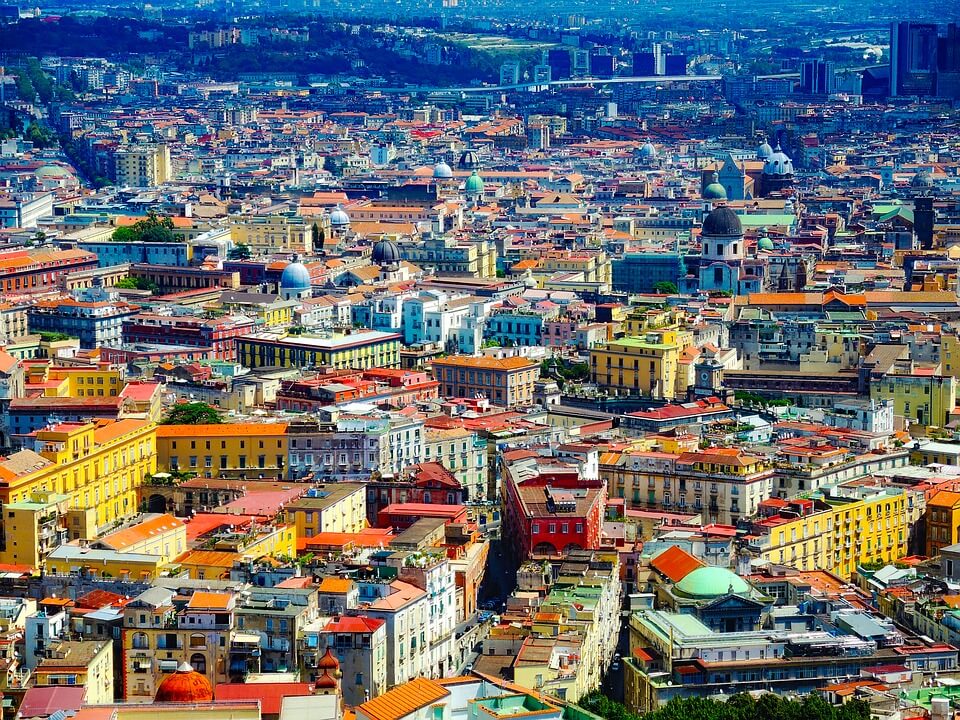 Our Airbnb was located on a busy street right above a bread and cheese shop, and each morning we walked downstairs to chat with the owner and grab a bite before heading out for the day.
The feel of the city was wildly different, and for two days we were on a restless and exciting journey.
But since Naples is so close to the coast, we allotted both afternoons to traveling outside of the city, venturing to Sorrento and Pompeii, and came back in the evenings to experience the nightlife.
Naples has a rowdy and youthful culture, so we decided to spend most of our time hanging out with locals, eating, drinking and dancing until the break of dawn.
One night, we even found ourselves dancing and singing in the street at 3 a.m. with a group of Napoli musicians. In Naples, we sacrificed plenty of sleep, but every moment was well worth it.
Sorrento
The first afternoon in Naples, we took a relaxing break and travelled to Sorrento, a small and scenic coastal town. For less than 20 euros, we hopped on a train from the city and ended up in Sorrento an hour and a half later.
Even the ride there was extraordinary, as the train wound through cliffs and crossed over the sparkling blue water.
When we got there, we spent the day swimming in the sea, lying on the beach, and enjoying fresh Italian seafood.
This aspect of the trip was one of the most breathtaking experiences I've ever had. Swimming in the Mediterranean was as beautiful and relaxing as I imagined, and in the distance we could see picturesque views of cliffs, villages and the famous volcano Mount Vesuvius.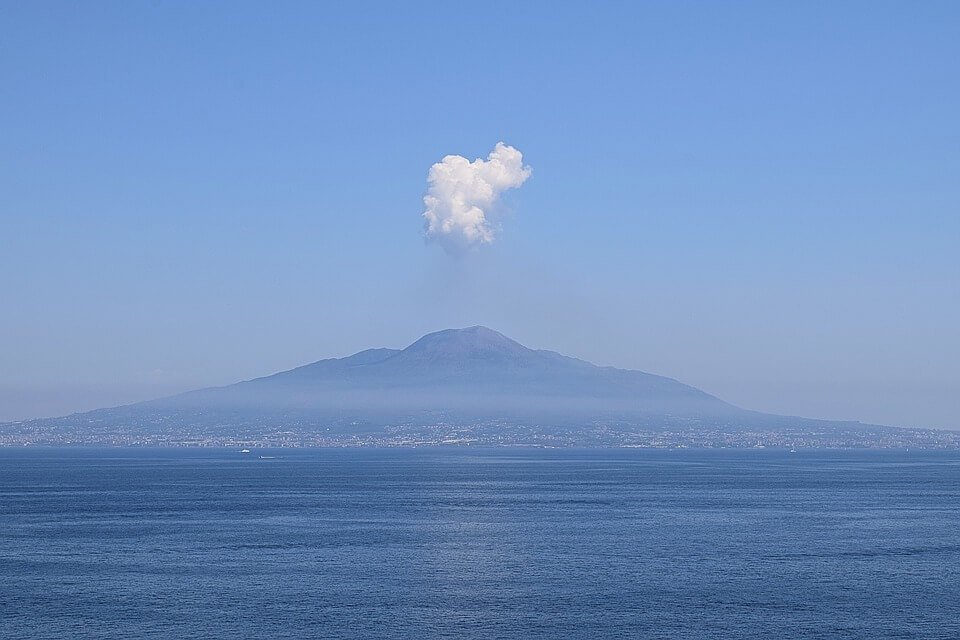 Pompeii
Feeling awe-stricken by the history of Mount Vesuvius and Pompeii, the next day we travelled by train to Pompeii and decided to hike the famous volcano.
When visiting Pompeii, tourists have two options. You can either visit the city's ancient ruins and archeological sites, or travel by bus halfway up Mount Vesuvius and hike to the very top.
Though the former would have been an incredible option, we decided on the latter for a more active and scenic experience.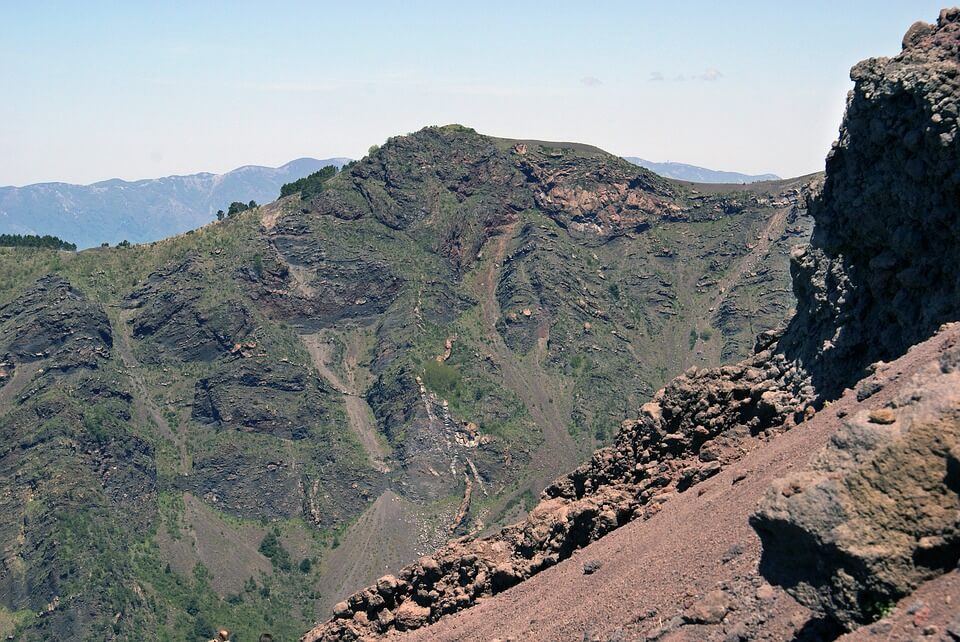 Once we got to the top of the volcano, we could see the water from all sides and truly understand the scope of destruction that happened in 79 A.D, when an eruption destroyed Pompeii.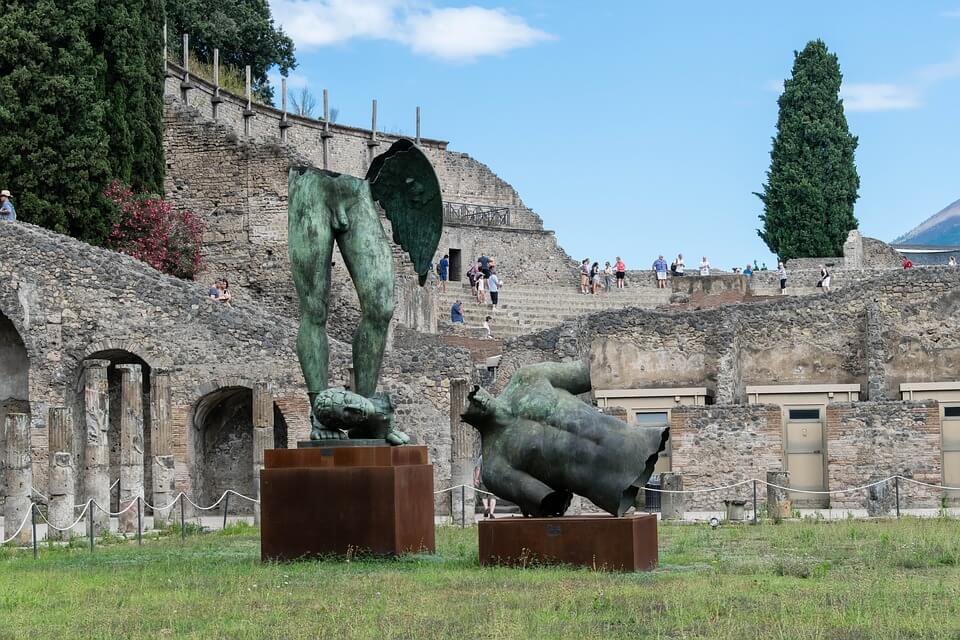 I believe the bus ticket to Mount Vesuvius costs under 10 euros, and we were able to spend three hours hiking through its craters.
What I learned
For seven days, we lived with wild curiosity and embraced the culture and history of one of the most beautiful countries in the world.
It was equal parts romantic, fun and exhausting. We allowed ourselves to really commit to the trip and live out the week to the fullest — willing to change plans at the drop of a hat or compromise sleep to watch the sunrise.
But, in order to allow ourselves those freedoms, we employed a great deal of research and planning before we left. I learned the importance of proper budgeting and time-management (sometimes the hard way), and had to work hard to save money to afford the trip.
Our trip was certainly not without mishaps or stress but, through each rocky moment, I learned an invaluable lesson. Below are a few of the most notable tips I discovered from this trip.
Be conscious of where you're staying
This is probably the most important advice I can give from our Italy trip.
Before we left, my friends and I gathered in our London flat and researched the most affordable places to stay in each city we wanted to visit. We searched hotels, Airbnb and hostels, and found that, for our budget and group size, Airbnb was the most economic option. But what we didn't realize was how precise we needed to be when choosing an Airbnb location. We were all pretty new to the process, so we just did a general word search for "Florence" and chose the cheapest option we saw … which happened to be over an hour outside of the city by bus.
However, just a few days before we left for the trip, my friend's mother called and voiced this concern, asking us if we realized just how far outside of the city we would be staying.
Luckily, we were still within the time-frame of being able to cancel, so we dropped all of our Airbnbs and re-booked even cheaper ones that were right in the heart of each city we visited. That way we didn't have to worry about paying extra travel fare to get into town, and we knew we were in a safe and populated environment. We also save time!
Set a specific budget
If you're traveling somewhere as beautiful and renowned for its food as Italy, it can be pretty tempting to want to buy every slice of pizza you see. That being said, it's definitely a good idea to have a specific budget in mind. Knowing I would fall victim to buying Italian food, drink and fashion, I actually over-budgeted for this trip, and allowed myself some extra leeway when it came to expenses.
However, a few of my friends on the trip did not have a specific budget in mind and had a really hard time managing the little money they had left when we returned to London. So, it's important to be self-aware and know exactly how much you can swing on a trip. It's easy to get overwhelmed by the magic of travelling and start thinking you have all the money in the world … but in reality, you're most likely a college student with minimal funds.
Map out the best route
Knowing we wanted to go to Florence, Naples, Sorrento and Pompeii, we began booking the trip by mapping out the route that would take the least amount of time and save us the most money. Since Naples, Sorrento and Pompeii are relatively close, we decided to first fly into Florence for a few days, then take a bus to Naples, and head to Sorrento and Pompeii by train.
To find a cheap flight from London to Florence, we looked at different resources, such as Google Flights, Skyscanner and EasyJet, and compared prices on each. Additionally, we did thorough background research on the transportation systems in each city to save money and feel comfortable getting around.
If you're flying on a cheap airline, make sure to check in early!!
I didn't realize it before this trip, but many airlines actually overbook their flights. So, even if you pay for a ticket, you run the risk of losing your seat on the plane if you're the last person to check in and everyone else shows up. Sounds crazy, right? Unfortunately it's true, and it almost happened to me.
One of my friends and I were told at the airport that we would only be able to board if two other people didn't show up.
After an agonizing 30 minutes, we were finally let on the plane. This left me with an extremely important lesson — always read the fine print when it comes to air travel, and check in on your flight as soon as possible.
Student discounts
If you are a full-time student, you are eligible to apply for an International Student Identity Card (ISIC), the most popular internationally-recognized form of student identification that can entitle you to a wide variety of benefits and discounts. Check here to see any and all deals in whatever city you are traveling to.
If you find yourself visiting any of these places, here's a list of some of the best student discounts/free things to do!
Duomo Cathedral: Enjoy free entrance into this incredibly historic Florence cathedral that began construction in the 13th century.
Michelangelo Piazzale: This gorgeous piazza in Florence offers a beautiful view of the entire city, at no cost at all!
Hard Rock Cafe Florence: With an ISIC card, enjoy 20% off your meal at the Hardrock Cafe.
B&B Hotels: With an ISIC card, you can get 10% off your hotel stay at B&B hotels, located in both Florence and Naples.
Catacombs of Naples: An ISIC card will give you €3 off on your visit to the Naples Catacombs of Naples — a set of historic underground paleo-Christian burial sites.
Public beaches in Sorrento: Sorrento offers a number of public beaches that are free and incredibly beautiful.
In addition to these discounts/museums, the best way to save money when traveling is to simply walk around the city and familiarize yourself with the place! Simply strolling along the streets and popping into different shops, piazzas or cathedrals is a great way to spend an afternoon traveling without spending a dime.
Conclusion
Even with these minor mistakes, my experience in Italy was one of the best weeks of my life. Because I was with an open-minded group of people and we put in some effort and research into the places we were traveling to, we were able to have an extraordinary seven days. The most important thing to remember when you're traveling is to embrace the culture and history of the country you are visiting — even if it means stepping out of your comfort zone and facing some uncertainty.
Natalie Colarossi is a recent graduate from Ohio University with a B.A. in Journalism from the E.W. Scripps School. She is from Pittsburgh, Pennsylvania. She has covered a number of topics including art, culture, politics, music, and travel. Her greatest passion and priority is to travel, and she hopes to experience as many places and cultures as possible.