TUN Scholarship Index
Ease of Completion

Scholarship Amount
Scholarship Summary
Write a short essay for a chance to win $1,000!
This is an annual scholarship. Bookmark this page and check back each year!
If you eat healthy already, you should apply for this scholarship!
Eligibility:
The applicant must, on the scholarship result date, be enrolled in a two year or four year college program.
College students from all fields of studies, departments, nationalities are welcome.
How to Apply:
Write a 500 word essay on the following topic: Why is a healthy diet important?
Email your essay as a word document, with the subject line of "Luna Regina Healthy Eating Scholarship Application," to scholarships@lunaregina.com. In the email include your name, contact address, phone number, the school name and state where you are attending college.
Your attached essay file name should be "HLS_yourlastname."
Amount: $1,000
Deadline: June 30
Good Luck!
SEE ALSO: The Complete Guide to Scholarship Hacks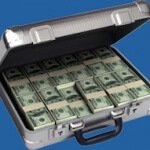 When not surfing the big waves, or training for the Iron Man, Scholarship Guru searches the web for the best scholarships and new insights into Nietzsche's philosophy.