"Words matter when you run for President," Hillary Clinton quipped at the first presidential debate Monday night at Hofstra University. Yes, words do matter, and it is surprising that so few words were spoken about college affordability and student debt that night, particularly as the moderator opened up the debate with "Achieving Prosperity" as its first topic, and, ironically, as the debate took place on a college campus. What a let down.
While Clinton did touch upon the issue twice, Trump did not address it, so there was no meaningful back and forth on the issue.
Clinton's "millennial-up" economics
After calling her opponent's plan "trumped-up trickle-down economics," Clinton went on to describe her plan for the economy. "I don't think top-down works in America. I think building the middle class, investing in the middle class, making college debt-free so more young people can get their education, helping people refinance their debt from college at a lower rate, those are the kinds of things that will really boost the economy."
While she did not go into details at the debate, Clinton has previously put forward a detailed plan to make in-state public colleges tuition-free for students whose families earn up to $125,000 a year (beginning with families earning up to $85,000 in the first year). She also promises to help students refinance existing debts at more favorable interest rates. Her campaign has even created a new "college calculator" that shows borrowers how much they would save under her plan.
The provisions of Clinton's plan include a ceiling on student loan bills of 10% of monthly income, significant breaks to those working in public service, and loan forgiveness for entrepreneurs who start businesses in distressed communities or teachers who teach in high-need districts. Clinton plans to fund these reforms in part by asking colleges and universities to rein in costs, and in part by requiring students to work 10 hours each week to help cover the cost of college attendance. She also plans to limit "certain tax expenditures for high-income taxpayers," according to the Factsheets on her website.
So what is Trump's plan?
Trump did proclaim it was "about time that this country had somebody running it that has an idea about money," but he did not address how his financial prowess would help the nation solve the issue of college affordability and student debt. So what exactly is Trump's plan on college affordability and student debt? We really don't know. But "words matter," so we end up piecing together tweets and excerpts from campaign trail speeches to construct what may be Trump's plan on college affordability and student debt. When we do so, it appears that Trump would remove the profit from student loans to allow for students to refinance at a lower rate and would put pressure on universities to contain costs.
In a video tweet last September, Trump remarked that the US government's profit from student loans is "not fair" and that "we're going to make it really good for the student." In a town hall meeting in Iowa two months later, Trump proclaimed "You know the one program that the U.S. makes a whole lot of money with is student loans, and that's maybe the one program they shouldn't be making money with." In addressing a rally crowd last week in Aston, Pennsylvania, Trump proclaimed: "If universities want access to all of these federal tax breaks and tax dollars paid for by you, they have to make good faith efforts to reduce the cost of college." In the same speech, he also attacked endowment spending: "Instead these universities use the money to pay their administrators, to put donors' names on their buildings, or just store the money, keep it and invest it. In fact, many universities spend more on private-equity fund managers than on tuition programs…. But they should be using the money on students, for tuition, for student life and for student housing. That's what it's supposed to be for."
While Trump has expressed his thoughts about college affordability and student debt on several occasions in a variety of formats, it would be great if he would issue a formal plan on the matter so voters can have certainty in his position and make an apples-to-apples comparison.
The 1.3 trillion dollar elephant in the room
Student debt, at nearly $1.3 trillion, is one of this nation's biggest economic problems and directly impacts many of the 69.2 million millennials who can vote in this election. College affordability and student debt is a topic that deserves more than a couple of sound bites and should be addressed more fully by both candidates at the next debate.
Published: September 27, 2016
⤹⤹⤹ PIN THIS!
PREVIOUSLY: (Now dropped) 2016 Presidential Candidates on College Affordability and Student Debt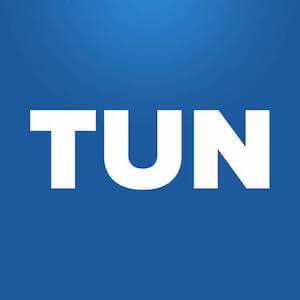 The TUN Editorial Staff consist of senior writers at The University Network. We write with this pen name when we are expressing the collective opinion of TUN in our efforts to help students.