At its core, self-care is all about taking time to prioritize yourself — your mind, body and soul. Finding ways to stay mentally, emotionally and physically fit will help you stay composed during stressful or anxious situations and keep your body healthy and strong.
Self-care comes in many forms, and there's truly no one-size-fits-all approach. You might not know where to start. So, we at The University Network reached out to a few self-care experts on Instagram. Their advice, listed below, just might help you find what's right for you.
Sarah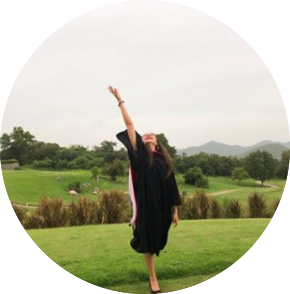 Sarah, an international baccalaureate graduate in the class of 2020, spent the past 15 years studying in Thailand. Now, she's looking to move to the UK to study business management and marketing. Of course, with her, she'll be taking her passion for self-care. Mixed amongst Sarah's Instagram posts are hand-drawn to-do lists that highlight some of her go-techniques for taking care of her mind and body.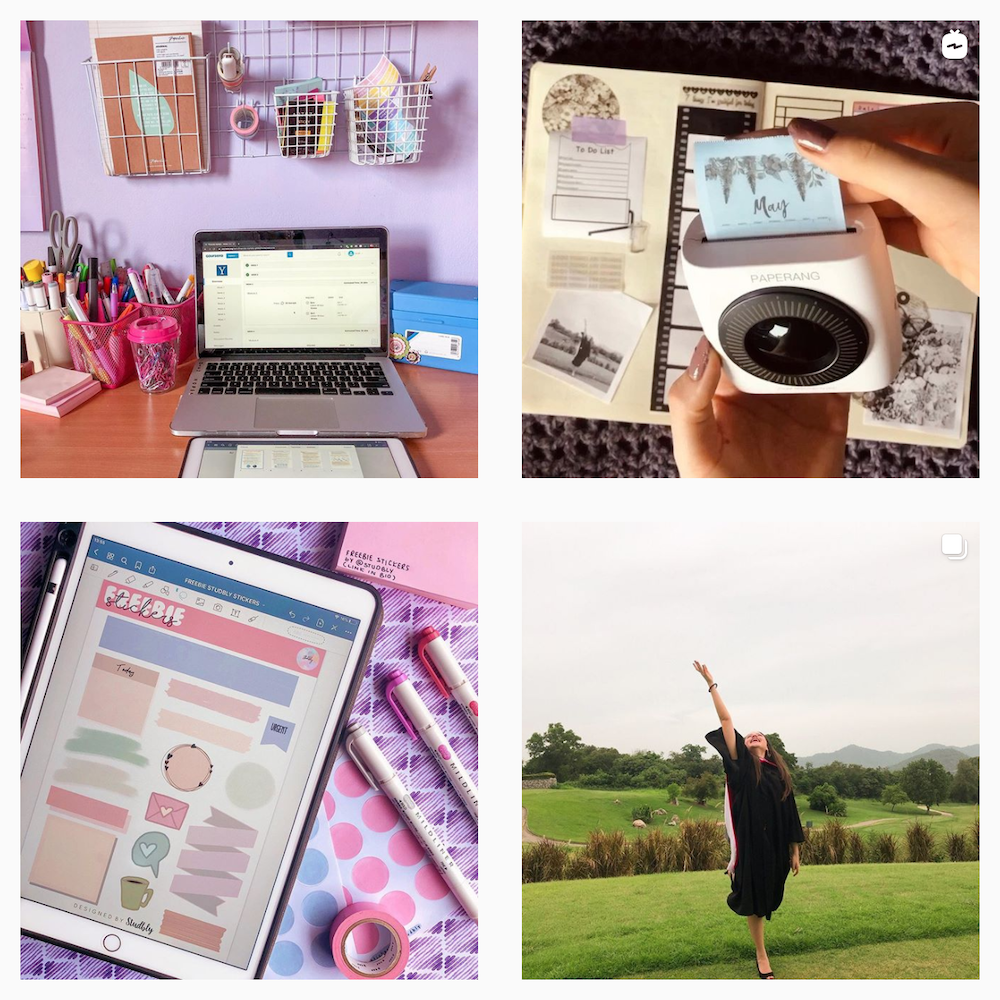 Getting into self-care wasn't easy for Sarah. She says she had a strong habit of saying "yes" too often — prioritizing everyone else's needs over hers. And that really began to take a toll on her mental and physical health.
Focusing on self-care, she says, has allowed her to recognize her boundaries and find a state of mind where she's comfortable not doing every task that is asked of her.
"I see self-care as the deliberate act of self-prioritization to better your mental, physical and emotional health," says Sarah. "It has nothing to do with selfishness but rather the act of giving your own needs the same importance as all your other tasks in your busy life. You can look at it as recognizing what is best for you and giving yourself what you need."
When Sarah is feeling stressed or overwhelmed, she always starts by jotting everything down in a notebook.
"Once I have blurted everything that is stressing me out onto the page, I then grab my 'to-do' list, which I use to organize my priorities from highest to lowest," says Sarah. "This gives me clarity on which tasks are more important — these are usually the ones that are the most stressful — and therefore, I can visually see what assignments I need to work on first. After this, I sometimes even go onto scheduling my tasks on a calendar to ensure that I stay on track."
And amid the COVID-19 pandemic, Sarah says the things keeping her sane have been yoga, meditation and online courses.
"I do yoga almost every day, even if it's just a five-minute session in the morning or at night. It never fails to relax me mentally and physically," says Sarah. "Meditation is also something I avidly recommend to everyone, because it largely benefits your mental well-being. Overall, it allows me to find the silver lining on the cloud that is the darker periods during this time. I've also been actively learning new skills through online courses to prepare me for university; this not only stimulates my brain but also ensures that I spend my time productively."
Andi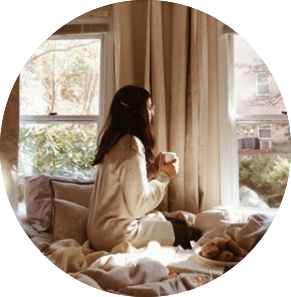 Andi, a self-care influencer living in Massachusetts, has a full-time job, but she still takes time to prioritize herself. The images she posts to Instagram are tranquil and warm, which fits her handle @dosesofcalm. They often feature a pillow-covered bed, books, candles, coffee, a healthy snack or a laptop playing a nostalgic movie or show. Through her captions, she often gives a glimpse into her personal life, followed by an engaging question.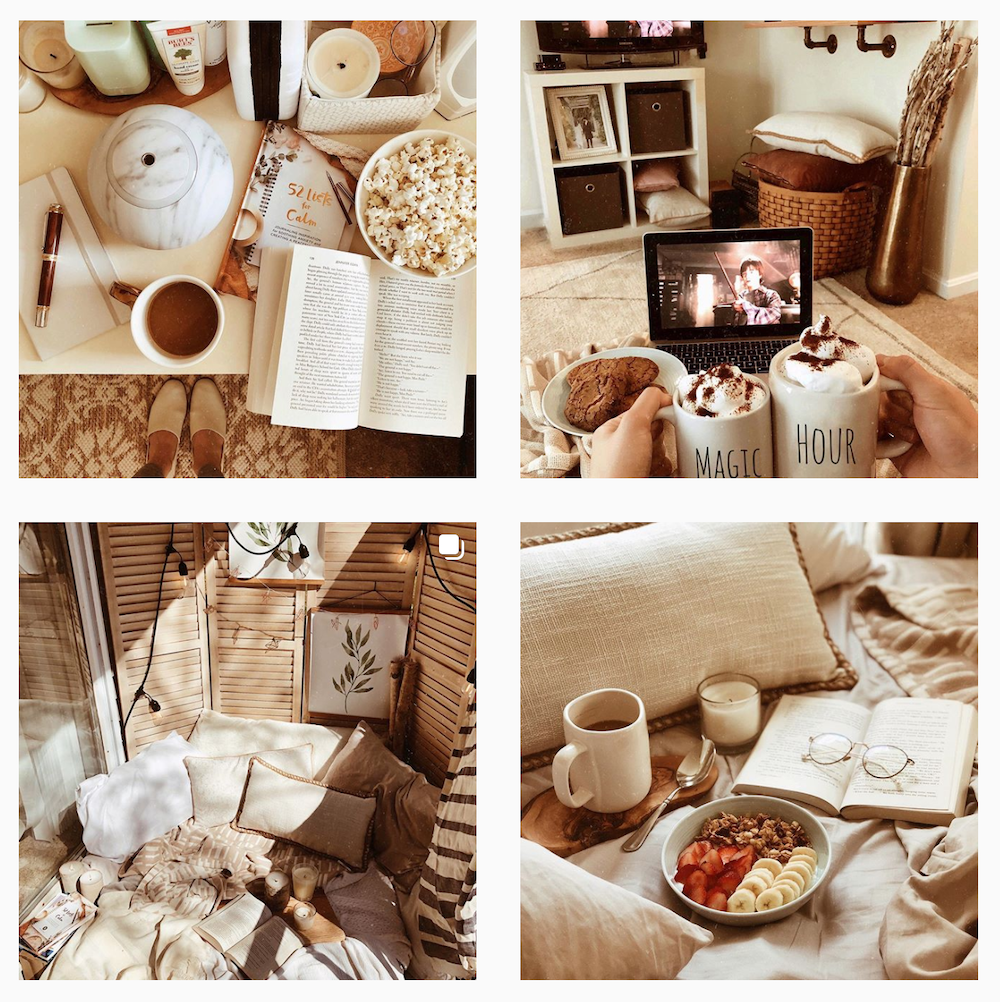 To Andi, self-care is all about routinely checking in with yourself to see how you're feeling. What you need, she says, can change any given day.
"I think that self-care, in general, people think of as 'oh, taking a bath or going for a run,' and I think that's definitely one aspect of it," says Andi. "But there's a whole other part of it, which is being in tune with yourself. And that may be taking a bath one day, but it might also be having a long conversation and opening up to someone the next day."
Over time, Andi has developed a sort of self-care formula. She knows, for example, that working out is one of the best ways to curb her anxiety.
"I honestly really hate working out," says Andi. "But going for a run, like pushing myself to do that when I'm not feeling well, always makes me feel better. Another thing is just making sure you have those key people in your life, a really solid support system to talk to when you are feeling down. I think those are the two biggest things for me, at least from an anxiety perspective."
The little things, like reading a book or even watching TV, also can help, says Andi, because sometimes you just need to get your mind off of things.
And amid the COVID-19 pandemic, a particularly stressful and anxious time, Andi says she has stayed calm by making a routine and sticking to it.
"Having a routine makes the days not seem as scary, and I don't feel like there's as much doom or dread ahead of us because I know what my next day is going to entail," says Andi. "That's probably my biggest advice. Even for people who don't have jobs, making sure you have a routine and a list of things you need to do so you're constantly focusing on 'what's the next thing I have to do?' rather than thinking too far ahead."
Alexandra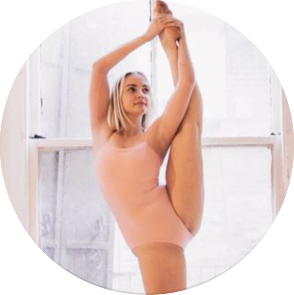 Alexandra, a ballet dancer and wellness advocate living in California, takes a holistic approach to self-care. Alexandra's Instagram images highlight just how physically active she is and show her love for traveling. Her captions, which are full of life, are a window into her personality and thoughts. She often offers advice based on her personal experiences.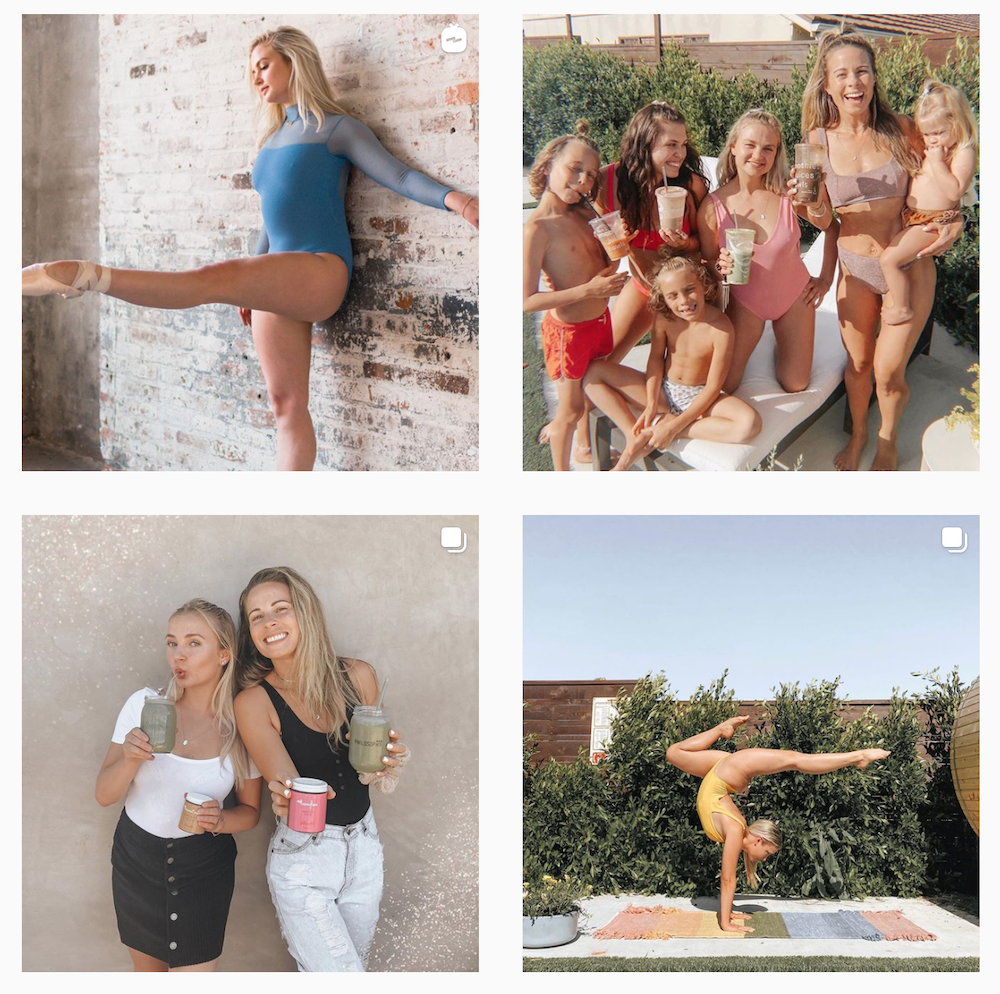 To Alexandra, self-care is her way to be the best version of herself so that she can effectively show up for the people in her life.
"I think that self-care, ultimately, is just putting yourself first — taking care of yourself so you can show up and be the best version of yourself," says Alexandra.
Mainly, Alexandra focuses on eating right, physical exercise and mindfulness practices, like meditation and breathwork, to keep her calm and healthy. Moving your body and getting all of the tension out, she says, is a great way to release stagnant energy and manage your stress levels.
To stay sane amid the COVID-19 pandemic, Alexandra said she tries to avoid putting too much pressure on herself to be at her top performance in terms of productivity or clarity of mind, for example.
"We're all kind of going through this really strange grieving process together," says Alexandra. "Our nervous systems are adjusting to the shock of being in this really uncertain time."
"I just kind of take it day by day, and just admit to myself that this is temporary and I have time to be the best artist I can be," she adds. "I have time to be successful and I don't necessarily put pressure on myself to do that right now when we're all just trying to survive a global pandemic."
Katie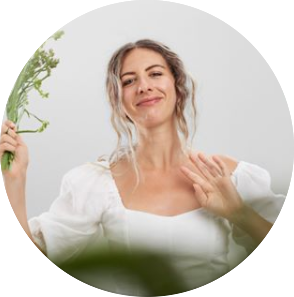 Katie, a writer and podcast host, has centered her life around self-care and personal growth. Her Instagram posts, which are bright and refreshingly unique, offer stories of her own growth and provide resources and kindful reminders to help others improve their own well-being.
To Katie, self-care stems from your mindset and perception of how you should treat yourself.
"Self-care to me is slowing down, being mindful and treating yourself like you would a close friend or someone you love," says Katie. "I've been quite unkind to myself and my body historically, so I try to prioritize taking care of myself more now."
How she goes about taking care of herself, of course, varies depending on how she's feeling each given day. Often, she depends on the little things, which really can make a difference.
"I often call friends, go on walks, try to go to therapy or, if it's really bad, I will lay down and cry and listen to something cozy," says Katie. "I meditate, but not when I'm really stressed or anxious as it isn't really useful or possible then. I sometimes will distract myself with something soothing like watching some YouTube videos like home tours or old artist interviews."
Amid the COVID-19 pandemic, Katie has been journaling a lot, as it helps her become fully aware of how she's feeling so that she can make any adjustments she needs to. Journaling is something Katie heavily relies on and encourages others to do as well.
Conclusion
There's no universal formula for self-care. Truly, it's a matter of finding what works best for you. But you can learn from those who've learned to prioritize it and make it work for them. Take some of the pieces of advice offered by those featured in this article and try to implement them into your own self-care routine.
News & Content Manager
Jackson Schroeder is a graduate of Ohio University with a B.A. in Journalism from the E.W. Scripps School. He is originally from Savannah, Georgia. Jackson has covered a wide range of topics, including sustainability, technology, sports, culture, travel, and music. He plays bass and guitar, and enjoys playing and listening to live music in his free time.