For years, the United Nations and its member states have been striving to create a world that is more economically, socially and environmentally sustainable for all.
In 2015, they set 17 specific goals, named the "Sustainable Development Goals" (SDGs), and provided the world's countries with guidance on how to achieve them by 2030. The goals, which are quite ambitious, are aimed at ending poverty, combating climate change, ensuring global access to clean water, and reducing inequality, among other things.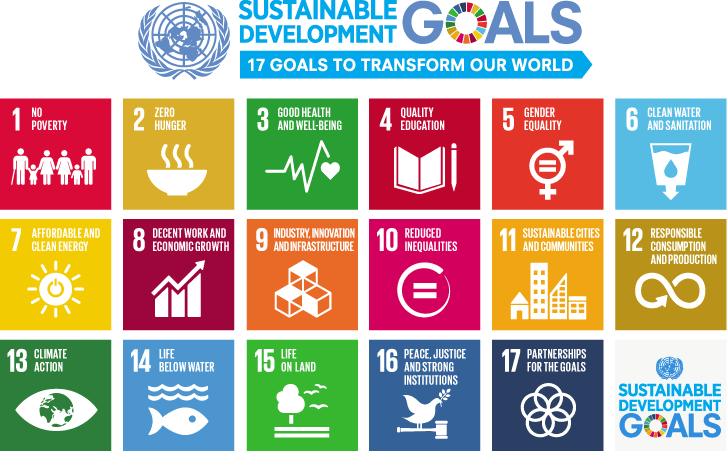 In recent years, the world has made some beneficial progress. Fewer people are living in poverty, more children are going to school than ever before, and more people have access to safe water.
But, a new UN report finds that, currently, the world is not on track to achieve the 17 SDGs by the 2030 deadline.
While existing roadmaps for development have economically benefited many, they have done so at the expense of the environment, the report finds. Many of today's economies are fueled by increasing the production and consumption of material goods, which has resulted in increased levels of greenhouse gas emissions, biodiversity loss and more.
The authors of the report say that a brighter, more sustainable future is still attainable, but only if significant change is made. Namely, economic growth must not be achieved at the expense of the environment's deterioration.
"The good news is, we can get back on track and there are ways to get those goals. But we've got to do the right thing," David Smith, a co-author of the report and coordinator of the Institute for Sustainable Development at the University of the West Indies, said in a video.
And universities and students have a big role to play.
First, to help get the world on the right track, the authors of the report suggest that universities and educational institutions across the globe need to offer more high-quality courses on sustainability science.
Sustainability science, which is still a relatively new field, focuses on the interactions between natural and social systems. It provides solutions to complex, pressing issues with environmental and societal implications, such as climate change or poverty.
"Building the capacities and skills of the next generation of researchers and change makers is one of the biggest leverage points towards sustainability at humanity's disposal," the authors wrote in the report.
Second, the report's authors suggest that universities and senior researchers should support and encourage their students and younger colleagues to prioritize sustainability science research and find ways to communicate it to an outside audience.
"In our report, we showed that many of the targets have not been properly researched," Eun Mee Kim, a co-author of the report from the Graduate School of International Studies at Ewha Womans University in Seoul, South Korea, told The University Network. "So, there is much room for professors, researchers, students and research centers to engage in evidence-based research with the goal of achieving SDGs."
Finally, the report shows that there is a significant divide in research and development spending between the Global North and South. To close that gap, Kim says universities and the Global North can actively support higher education institutions in the Global South and work to expand their research capabilities.
"This can be done through technical cooperation, taking advantage of official development assistance (ODA), international exchange of faculty and students, and so on," she said. "Universities in the Global North have a responsibility to work with higher education in the Global South so that the Global South can generate empirical evidence and data to help identify target areas in need to achieve the SDGs, and to be able to design their future with their own accumulated human resources with higher education."
Individual students can help by, first, personally developing a better understanding of the SDGs and coming up with creative solutions for the SDGs that they can then implement in their campuses and communities, Kim explained.
Second, students should educate and inform their family members, peers and community members about the SDGs, Kim suggested. "After all, it is their future in 2030 and beyond. Having the students learn and teach others is a powerful way that they can be motivated to learn and to act," she said.
And finally, Kim encourages students to continue building campaigns on their university campuses for the SDGs. "Although the SDGs need to be implemented in an integrated and indivisible manner, the students should be encouraged to think outside the box about what they can do on their campuses and in their communities to implement SDGs," she said.