The COVID-19 pandemic and resulting social distancing policies have resulted in millions of layoffs and a stagnant economy.
Typically, summer is the time when students pursue work experience in the form of internships and temporary jobs. Due to the unforeseen circumstances we collectively find ourselves in at the moment, this summer looks a little different. Countless students who had jobs and internships lined up for this summer have had their plans abruptly cancelled, and are left searching for new opportunities in an economy where more jobs are being lost than gained.
Despite the disruptions to the economy caused by the coronavirus, there are still opportunities to improve your resume this summer, so that you can put your best foot forward when the economy swings back up.
Here are a few tips for improving your resume during the coronavirus crisis:
Develop your hard skills with MOOCs
College campuses may be closed, but that doesn't mean your education has to stop. With the world on pause at the moment, now is a great time to sharpen your hard skills by taking massive open online courses (MOOCs). MOOCs, offered through online education providers, such as Coursera, edX, and Udemy, can help you develop necessary skills for your career.
There are online courses that apply to virtually every field, from artificial intelligence engineering to accounting. Whether you want to learn advanced Javascript, QuickBooks, or Adobe Photoshop, there are courses that can help you gain the skills you need to succeed in your field.
Now is the time, if ever, to take advantage of online courses. In March, as universities throughout the United States began closing down their campuses, prominent online education providers, including edX and Coursera, announced that they were providing unprecedented free access to some of their courses during the coronavirus outbreak.
If there is a gap on your resume under "hard skills," now is the time to fill it in.
Work toward becoming certified in your field
Professional certifications can make a major difference in your career, even in fields where it isn't required. For example, in accounting, where certification is common but not always mandatory, becoming a Certified Public Accountant (CPA) can result in significant salary increases over time.
In fields with an industry-standard certificate, such as the CPA certification, certification is achieved by passing a specific test through an accredited program. In contrast, in a field like tech, there are a variety of certifications you can acquire, demonstrating your mastery of different programming languages, technologies, and concepts. Both can have significant career benefits.
For IT professionals and developers, certifications from companies like IBM and Google demonstrate to employers that you have achieved a level of mastery with certain concepts and technologies. At the very least, professional certifications demonstrate a level of competency to employers that can help you stand out amongst a crowd.
Research the most common certifications in your field and work toward achieving them. It could help you immensely during your job search.
Create your own opportunities
In a depressed job market, nothing will be handed to you. So, as the saying goes, when life gives you lemons, make lemonade. In other words, if the outside world isn't providing you opportunities, you may have to take matters into your own hands.
For example, if you are an aspiring software developer, develop an app or a website. If you are going into business, this could be a great opportunity to build a small online business. If you are an aspiring writer or journalist, create a blog and write about the topics you are interested in.
Many of the most successful businesses were started simply by an individual with an internet connection. The online music magazine Pitchfork, now one of the largest music media outlets and a subsidiary of Condé Nast, was started by Ryan Schreiber when he was working at a record store in the mid-90s. Facebook was started by Mark Zuckerberg while he was attending Harvard. The video game Minecraft was developed by Swedish programmer Markus "Notch" Persson while he worked a full-time job; it now has hundreds of millions of players worldwide.
Approach your free time as an asset. In the real world, it is difficult to pursue your passions while juggling the demands of a full-time job. Take this opportunity to think about some of your long-term career goals. If you could start your own business, what would you do?
What you create may or may not be a success, but you will gain a new skill set in the process and future employers will be impressed with your initiative.
Freelance
While it may be difficult to find traditional employment or internship opportunities at the moment, there are still plenty of opportunities available in the form of short-term or one-time projects. While working freelance can be difficult to do full-time, it is a great way to build professional relationships and work experience that will help you jumpstart your career.
Students entering largely portfolio-based careers, such as graphic design, writing, and web development, will particularly benefit from pursuing freelance opportunities. Completing freelance projects will provide you with real professional experience to showcase your abilities and demonstrate to future employers that you are capable of working with people and completing tasks in a timely manner.
Furthermore, working freelance can help you build a professional network and a set of references. By developing these kinds of relationships when you are still in college or in the early stages of your career, will open countless doors for you down the road.
If you're interested in working freelance, begin by looking for opportunities on websites like Upwork and Fiverr. Also consider looking for work on Craigslist and on industry-specific job boards.
Develop your portfolio by creating mockups
If you're struggling to land freelance opportunities, you can still build up a portfolio of work by assigning yourself projects and creating mockups for real or fictional companies. While these kinds of mock-ups don't count as work experience, you can still use them as examples of your work when applying for jobs or internships in the future.
Mockups are common practice in design fields, such as graphic design or web design, where designers use them to convey different concepts to clients. As a result, students and graduates in these fields will benefit the most from doing mockups on their own time. If you're in a design field, create a full portfolio of logo or website mockups for companies in different industries, showcasing your creativity and versatility.
However, design professionals aren't the only ones who can benefit from doing mock work. Writers can showcase their research and writing abilities by self-publishing articles on a blog; marketing professionals can develop mock social media campaigns or ad campaigns for brands they would like to work with; and programmers can build mock websites for companies.
Whatever your field of expertise, consider different ways that you can demonstrate your skill set in a project that you can showcase to potential employers.
Create a personal website
These days, your resume is more than just a piece of paper. It includes your entire online presence, as well, including your social media accounts, your LinkedIn profile, and anything else about you that can be found on the internet. In fact, I would go so far as to say that a candidate's online presence is one of the most important factors in a job search.
Creating a personal website can help you improve your online presence and create a space where you can highlight your experience and skills. In many ways, you can think of your personal website as an attractive and interactive resume, where you can showcase your work and your personality in one space. You can also create a space on your website to use as a blog, where you can discuss issues relevant to your field.
Seek out volunteering opportunities
Volunteer experience is a great addition to any resume that can help showcase your passions to employers, and right now there is no shortage of opportunities. Many humanitarian organizations and nonprofits are as busy as ever, whether they are providing food to people in need, assisting the elderly, or helping fight the coronavirus.
At the moment, there are both in-person and at-home volunteer opportunities available. In-person opportunities include helping deliver food to senior homes and assisting in soup kitchens. If you would feel more comfortable volunteering while quarantining, you can help out from home by sewing masks for the Salvation Army or doing virtual volunteer work.
If you are interested in volunteer work, you can search for both virtual and local volunteer opportunities here.
Conclusion
It may not be a great time to be searching for an internship or a job, but that doesn't mean you can't improve your chances of landing one. By improving your resume during the pandemic, you ensure that you put your best foot forward during future job searches.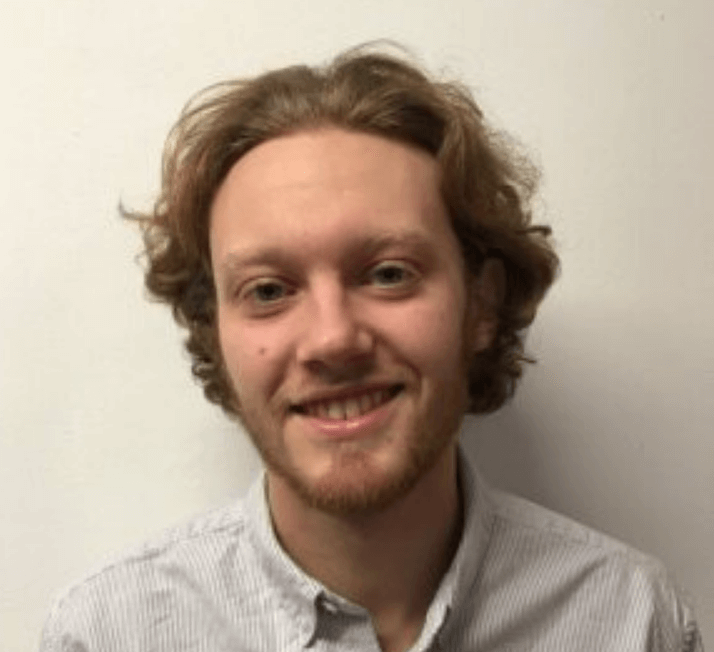 Sam Benezra is a graduate of Ohio University with a B.A. in History from the Honors Tutorial College. He is a native of Brooklyn, New York. Sam enjoys writing on a variety of subjects, including science, music, politics, film. In his spare time, he enjoys traveling, playing guitar, and writing songs.