TUN Scholarship Index
Ease of Completion

Scholarship Amount
Scholarship Summary
Groove understands that education, the willingness to learn, and determination can catapult someone to their next great adventure in life, which is why they offer this scholarship.
What does adventure mean to you?
Eligibility: The Groove Life Education Scholarship is open to students in the US who are studying in business, entrepreneurship or graphic design related fields. You must currently be attending an accredited college or university within the United States. All applicants must be US citizens or permanent residents. Students must be currently enrolled in a 2 or 4-year college. Scholarship is open to full time students only – 12 or more credit hours at time of deadline.
How to Apply: Submit an email to: scholarships@groovelife.co with either a 500-1000 word typed essay or a video about your greatest adventure: past, present or future. Please also send a cover letter. Include the following:
Full Name
Address
Email
Phone Number
College or University of Attendance
Class Status
Expected Graduation Date
Amount: First prize will receive $3000 while first runner-up will receive $2000.
Deadline: July 1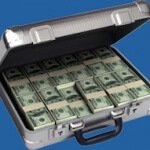 When not surfing the big waves, or training for the Iron Man, Scholarship Guru searches the web for the best scholarships and new insights into Nietzsche's philosophy.