TUN Scholarship Index
Ease of Completion

Scholarship Amount
Scholarship Summary
FreeBookSummary wants to encourage students to read as much as possible, which is why they are offering this $1,000 scholarship!
Write an essay regarding literature to enter this scholarship!
Eligibility:
You must be enrolled in a school or college/university.
You must be 18 or older.
How to Apply:
Write a 1000-1500 word essay on the following topic: Hypocrisy in Animal Farm.
Send your essay to scholarship@freebooksummary.com. Make sure that the subject of the email is "Scholarship" and that your essay is copied and pasted into the message block. Include your full name, email address, and school or college/university name in the written essay.
Amount: $1,000
Deadline: June 15
SEE ALSO: The Complete Guide to Scholarship Hacks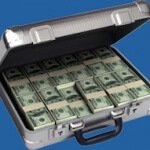 When not surfing the big waves, or training for the Iron Man, Scholarship Guru searches the web for the best scholarships and new insights into Nietzsche's philosophy.