TUN Scholarship Index
Ease of Completion

Scholarship Amount
Scholarship Summary
In order to raise awareness on preventing drunk driving, Michael P. Fleming & Associates, P.C. is offering this $1,000 scholarship.
To win this scholarship, write about solutions on how to reduce accidents caused by driving under the influence.
Eligibility:
Open to all high school seniors and undergraduate students.

Prior recipients are not eligible.
How to Apply:
Write an essay of approximately 250 words or make a video essay on the following topic: Ideas and solutions to reduce drunk driving car accidents.
Email essay as a .doc or .docx file to scholarship@flemingattorneys.com.

Include your full name, address, phone number and name of your school in the email.
Deadline: July 1
Amount: $1,000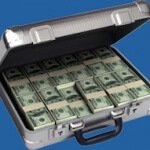 When not surfing the big waves, or training for the Iron Man, Scholarship Guru searches the web for the best scholarships and new insights into Nietzsche's philosophy.