Two deadly attacks took place at separate higher education institutions in Texas this month, just 2 days apart. On May 1, 2017, Kendrex White, a student at the University of Texas at Austin, went on a stabbing rampage on campus, killing freshman Harrison Brown and wounding three other students. Then on May 3, Adrian Torres shot and killed student Janeera Nickol Gonzalez before taking his own life at North Lake College, a community college in Irving, Texas.
Texas has a history of on-campus tragedies. The University of Texas at Austin was the setting for the first mass shooting on a U.S. college campus on August 1, 1966, which is often referred to as the Tower Shooting. An engineering student Charles Whitman, who was a Marine-trained sniper, had armed himself with rifles, pistols and a sawed-off shotgun and killed 13 people and injured 31 others from the university's clock tower before he was shot dead by police.
Since then, there have been many more gun-related violence and mass shootings in the U.S., including in educational institutions.
Response to Violence on Campus
In 2007, after the Virginia Tech massacre ended in 32 dead, Utah became the first state to pass a "campus carry" law. Campus carry in the U.S. means the possession of firearms on U.S. college or university campuses. Each state has its own discretion on laws concerning campus carry law.
The NRA-backed Students for Concealed Carry (SCC) was also established following the Virginia Tech massacre. The SCC is the most prominent advocate of campus carry legislation. The SCC had its first legal victory in March 2012 when the Colorado Supreme Court ruled that public universities could not ban concealed carry license holders from carrying their firearms on campuses. That case made way for more states to begin putting forward their own campus carry bills taking away the choice from public institutions.
On Aug 1, 2016, the 50th anniversary of the Tower Shooting, Texas passed Senate Bill 11 despite opposition from many school presidents, students, faculty, and gun control advocates. Texas campus carry law allows individuals over the age of 21 with a concealed handgun license to carry their weapons on campus in all of the state's 4-year public colleges and universities. With the exception of some campus facilities, such as sports arenas and chemical labs, students and faculty are allowed to be armed. A year later, on August 1, 2017, the law will apply to all of the state's 2-year and junior colleges and private institutions.
The Texas bill's proponents believe that the knowledge of armed students and faculty will deter anyone with the intent to carry out an attack at a college campus, which will create a safer environment. Other states with campus carry laws are Arkansas, Colorado, Idaho, Kansas, Mississippi, Oregon, Tennessee, Utah and Wisconsin. Minnesota's law is more narrow, allowing only visitors to carry guns.
Georgia also recently joined the ranks of campus-carry states. After 5 years of consecutive failed attempts, House Bill 280 was passed. The law is set to go in effect in July 2017. Governor Nathan Deal vetoed a similar law in 2016, citing restriction clutter and enlightenment from Founding Fathers, Thomas Jefferson and James Madison. Governor Deal referenced both men's attendance at a board meeting at the University of Virginia in 1824, where it was declared that no student should "keep or use weapons or arms of any kind." He attributes his change of heart to safety concerns for students off campus.
Current Campus Carry Laws
Campus carry laws in the U.S. can be divided into 3 categories: mandatory, institutional and nonpermissive.
In states with

mandatory

campus carry law, public institutions are required to allow firearms on campus but they may choose to exclude certain locations, such as secure areas, sporting events, etc. As of May 2017, there are 10 states with mandatory laws: Arkansas, Colorado, Georgia, Idaho, Kansas, Mississippi, Oregon, Tennessee, Texas, Utah and Wisconsin.

States with

institutional

campus carry law leave the decision to each institution to decide if firearms would be allowed on campus or not. The institution's policy, however, does not have the force of law. Currently, there are 21 states that allow institutions to make the choice: Alabama, Alaska, Arizona, Connecticut, Delaware, Hawaii, Indiana, Kentucky, Maine, Maryland, Minnesota, Montana, New Hampshire, North Dakota, Ohio*, Pennsylvania, Rhode Island, South Dakota, Vermont, Virginia and West Virginia.

Nonpermissive

campus carry laws are those that ban firearms on campuses with certain limited exceptions, such as keeping a gun in a locked car in the parking lot of a school, with or without permission from the institution. Currently, only 20 states plus District of Columbia have nonpermissive laws: California, DC, Florida, Illinois, Iowa, Louisiana, Massachusetts, Michigan, Missouri, Nebraska, Nevada, New Jersey, New Mexico, New York, North Carolina, Ohio*, Oklahoma, South Carolina, Tennessee, Washington and Wyoming.
*Ohio is a special case; while open carry is institutional, concealed weapons are banned but may be kept in a locked car or carried with permission from the institutions.
Campus carry laws differ also in that they have different conditions and/or restrictions. For instance, some allow concealed firearms but not open carry, or vice versa. Some have restrictions on who could carry firearms. Some may allow firearms in dorms while others prohibit them.
While there are currently only 10 states with mandatory campus carry law, we don't know yet where the pendulum will fall, as more and more states are considering putting similar laws into effect. Maine recently had house hearings about its own potential campus carry law, and Florida lawmakers are toying with the idea of reintroducing a bill for the third year in a row. There were 15 other states that attempted to pass similar bills in 2016.
Gun-right advocates continue to cite the constitutional right to bear arms and a concern for safety to support their position that campus carry laws are needed, but research on the effectiveness of concealed carry laws is inconclusive. An FBI study in 2015 showed there was only 1 incident, out of 160 active shooter incidents between the years of 2000 and 2013, where a licensed concealed gun carrier stopped an assailant. But in October 2016, Johns Hopkins University issued a report on its study of guns on campus, which concluded that more weapons on campus could lead to more fatalities among students.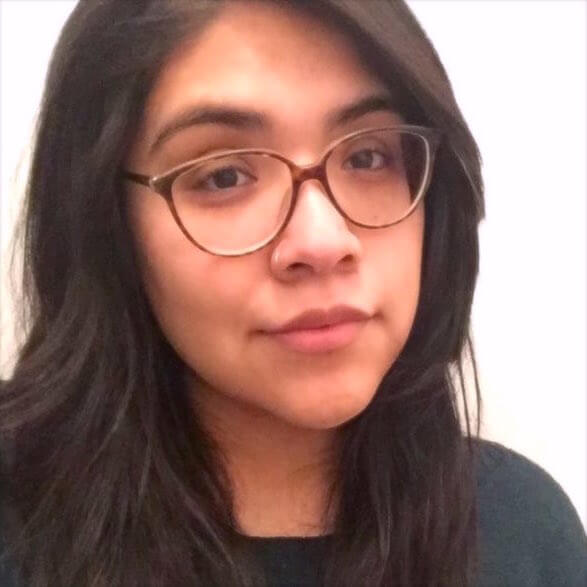 Adilene is a recent college graduate and aspiring journalist. Adilene is a news junkie who loves writing, listening to music and orcas.