Out of work? If so, you're not alone. According to the weekly jobless claims report released today (March 26), a record 3.2 million Americans filed for unemployment in the past week as the coronavirus pandemic shut down businesses across the United States — the worst jobless claims data in history!

The job market is not expected to improve until COVID-19 is under control. If you're sitting at home waiting to go back to work, the quarantine presents an opportunity for you to learn new career skills, sharpen those that you already have, and beef up your resume so that you will be more attractive to employers when the job market reopens.

And the good news is that Coursera, an online education platform that hosts courses from leading universities, just announced that they are providing 100 free certificate courses through May 31.

Here are some of the best free offerings from Coursera for those looking to use this downtime to better themselves.

Personal and Career Development

How to Write a Resume (Project-Centered Course) — The State University of New York

If you are currently seeking work, this course is a no-brainer. Building a standout resume is a valuable career skill that few people regularly exercise. Learn the best practices for building a professional, attractive resume.

Successful Career Development — University System of Georgia

In order to move up the ladder in your career, you need to develop strong habits, work ethic and people skills. This is a great course to improve networking and professional behavior skills that translate to any career field.

Creative Thinking: Techniques and Tools for Success — Imperial College London

The demand for creative thinking skills is at an all-time high. Learn valuable strategies to help you think outside of the box through lectures, video presentations and a variety of fun online activities.

Teamwork Skills: Communicating Effectively in Groups — University of Colorado Boulder

Communication is one of the most important, yet undervalued skills for the workplace. Learn how to get the most out of working on teams and communicate ideas effectively in groups. You will learn to utilize virtual communications technologies as well as strategies for conflict management and group organization, development and decision-making.

Converting Challenges into Opportunities — University of California San Diego

Standing out in professional environments and job interviews can be challenging. Learn how to leverage creative, analytical and technical thinking for problem solving so that you can make an impression on hiring managers and workplace supervisors.

Introduction to Personal Branding — University of Virginia

Learn how to develop a personal brand and a prominent online presence. Utilize social media platforms to build your brand, improve your reputation and manage your online presence effectively.

Communication Strategies in the Virtual Age — University of Toronto

The working world is changing fast. Today, instant digital communication is virtually ubiquitous as workplaces widely adopt tools like Skype, Google Hangouts and Slack. Learn strategies and techniques for communicating in groups and giving presentations on virtual platforms.

Exploring Emerging Technologies for Lifelong Learning and Success — The State University of New York

This course, designed for students in all stages of life, focuses on the development of learning and thinking skills. You'll learn strategies and habits for approaching new technologies so you can adapt to shifts in rapidly changing professional environments.

Business and Marketing

Marketing Analytics — University of Virginia

As with many fields, marketing is increasingly data-driven. Learn how to utilize analytics to understand consumer behavior and make smarter marketing decisions.

Strategy of Content Marketing –– University of California, Davis

In our content-driven economy, content marketing is an increasingly effective method for brand building via social media and other online platforms. Marketers and entrepreneurs alike should be adept at leveraging online content to increase a brand's reach and customer engagement. Learn how to evaluate and build content marketing plans and write compelling copy.

Managing the Company of the Future — University of London

A look into the history and future of management, this course teaches students traditional management principles as well as contemporary management styles and theories. Learn how the workplace has changed over the years and what we can expect in the future.

Becoming a Changemaker: Introduction to Social Innovation — University of Cape Town

The problems that face the contemporary world require innovative thinking. As businesses increasingly embrace social responsibility, learn how to effect change through innovation and entrepreneurship.

Machine Learning for Business Professionals — Google Cloud

Contemporary businesses leaders need to be knowledgeable about new technologies. Here, learn about one of the fastest-growing trends in technology: machine learning. In this non-technical course, you will learn the principles of machine learning and how to evaluate and utilize machine learning for business purposes.

Science and Technology

Code Yourself! An Introduction to Programming — University of Edinburgh

Whether or not you work in computer science, programming is an increasingly important skill to have in the contemporary job market. If you are completely in the dark when it comes to coding, this is a great course to get you started with the basics of programming. Students learn to program in Scratch, an easy, visual programming language that is great for beginning learners.

Introduction to Programming with MATLAB — Vanderbilt University

Another introductory programming course, this course will teach you basic principles of programming using the MATLAB language. MATLAB is a general-purpose programming language used in a variety of disciplines, including the natural sciences, engineering and finance.

Introduction to Sustainability — University of Illinois at Urbana-Champaign

If there's one field that is likely to define our global future, it is sustainability. As the planet adapts to the realities of climate change, the principles of sustainability will impact all areas of life. In this course, learn how to approach sustainability from a cross-disciplinary academic perspective, with insights from the humanities and the natural, social and technical sciences.

Getting Started with AWS Machine Learning — Amazon Web Services

One of the fastest-growing fields of technology, machine learning is increasingly widely adopted and promises to be even more ubiquitous in the near future. In this course, learn the technical principles of machine learning with AWS, one of the most popular machine learning and artificial intelligence platforms.

Building Conversations with Dialogflow — Google Cloud

Chatbots are useful tools that can enhance any website and assist all kinds of businesses and organizations. Learn how to easily build chatbots for a variety of purposes using Google's Dialogflow service.

Conclusion

COVID-19 took your job, not your future. While it may have sidelined you for a short time, you should use it as an opportunity to improve upon your resume and maybe even reinvent yourself. Once the job market opens back up, you'll be in a better position.
In addition to the free classes with certificates mentioned above, you can audit many other classes for free. For example, here's a list of 100 free Ivy League courses that are available for you to take. And there are thousands of other online courses to choose from, which could lead to a resume-building certificate, specialization or even a master's degree.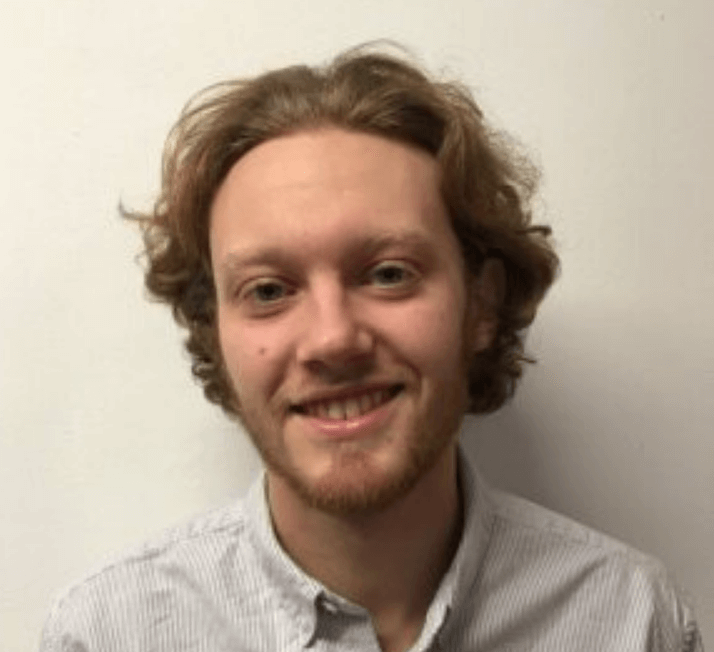 Sam Benezra is a graduate of Ohio University with a B.A. in History from the Honors Tutorial College. He is a native of Brooklyn, New York. Sam enjoys writing on a variety of subjects, including science, music, politics, film. In his spare time, he enjoys traveling, playing guitar, and writing songs.