TUN Scholarship Index
Ease of Completion

Scholarship Amount
Scholarship Summary
Complete the application form and answer a short question for your chance to win $5,000! A new winner is chosen every month.
This is a monthly scholarship. Bookmark this page and check back each month!
$5,000 will pay for a good chunk of tuition, or textbooks, or whatever else you need to spend it on. All you have to do is put on your thinking cap and be a little creative to answer one short essay question.
How to Apply: Answer a short essay question (in 120 words or less) and complete at least one college course review using the "Course Advice" feature.
Eligibility:
Legal US residents only.
Must be currently enrolled in an accredited college or university in the United States.
Must have registered for a (free) Course Hero account.
Deadline: One entry per month. Each month is a separate contest with a different essay question. Entry is due on the last day of each month.
SEE ALSO: The Complete Guide to Scholarship Hacks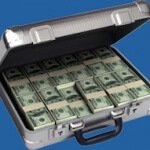 When not surfing the big waves, or training for the Iron Man, Scholarship Guru searches the web for the best scholarships and new insights into Nietzsche's philosophy.