Anyone in the field of arts knows how difficult it is to get a head start in such a competitive line of work. In the world of theatre, those opportunities are just as slim. But some colleges are making it easier for students. These colleges are not traditional theatre arts schools, but are creating pathways for students interested in theatre as a career. They have partnered with the Actor's Equity Association, a U.S. labor union that represents more than 50,000 live theatre actors and stage managers, to create an alternative pathways for interested students.
The Actor's Equity Association allows actors and stage managers in training to gain points towards their eventual official membership through its Equity Membership Candidate Program. Candidates in these programs must complete 50 weeks– which do not have to be consecutive– of theatre work with an Equity theater. Some theatre students could begin this process when working at internships or a job.
Below are the 9 universities or colleges currently offering Equity Membership Candidate (EMC) Program opportunities for students while they are still in school.
1. Howard Community College – Columbia, MD
Howard Community College (HCC) offers theatre majors three concentrations in their theatre program: performance, musical theatre, and theatre studies. HCC's theatre majors will be able to obtain an Associate of Arts in Theatre for students with intentions to transfer to a four-year college or university as a theatre major. There are two non-Equity production opportunities at the college. Arts Collective is the school's own production company that invites students and community members to participate in productions. The HCC Theatre Program is intended for students to put into practice what they've learned in their courses by performing in on and off stage productions.
HCC is also the home of Rep Stage, the nation's only professional Equity theatre company in residence at a community college. Rep Stage is the winner of several Helen Hayes Awards, an award recognizing excellence in professional theatre in the Washington D.C. area. The production company is located in the university's Horowitz Center for the Arts. Rep Stage offers work opportunities for HCC students, which will allow them to gain the points needed for the EMC Program.
2. Vassar College – Poughkeepsie, NY
Vassar College is a liberal arts college located in Poughkeepsie, New York. Students interested in theatre can major in drama at the college. Drama students take courses that explore dramatic literature and the history and theory of drama. Students also take production-focused courses in acting, directing and design. The Drama Department at Vassar has its own building, the Vogelstein Center for Drama and Film, which houses three theater spaces. The Martel Theater is used for both dramas and musicals, and sometimes for student-written productions. The Streep Studio is a small black box theater-like space used for acting classes, movement classes, lighting classes, experimental workshop productions, readings, and student works in progress. The Shiva Theater is Vassar's student theatre performance space. The Shiva Theater is completely run by students; students run all aspects of the theater from management and technical consultancy to the technical and artistic direction of weekly events.
Another theater facility at Vassar is the Hallie Flanagan Davis Powerhouse Theater, which serves as home to many student productions, as well as the Equity-approved Powerhouse Season. In a collaboration between Vassar College and the New York State and Film theater company, the Powerhouse Season brings theatre professionals to the college to host fully-produced plays, musical workshops, and readings of works-in-progress. At the same time, the Powerhouse Training Program would be in session. The training program allows students to choose from acting, directing or writing, and work alongside some of the country's leading theatre practitioners for five weeks. There is a $60.00 fee, and those accepted to the program must pay $5,000 for room and board, but financial assistance could be provided. Those accepted in the program are also eligible to participate in the EMC Program. Notable work done by the program includes a reading of an early copy of the Broadway hit "Hamilton," by Lin Manuel Miranda, then titled "Hamilton Mixtape" in 2013.
3. University of Connecticut – Storrs, CT
The University of Connecticut is a public research university that offers those interested in theatre an option to obtain a Bachelor of Arts in acting, design and technical, theatre studies or puppet arts. The Department of Dramatic Arts also offers a Master of Arts in arts administration and puppet arts. The university is one of the only two universities in the country to offer the puppet arts degree option, and is the only one in the country to offer a Masters of Arts or Masters of Fine Arts in the field. Every year, Dramatic Arts students produce two or three student-directed productions that is open to all students.
All students in the department can also participate in performances at the university's Connecticut Repertory Theatre, which is the school's production company located on campus. Under a year-round contract with the Actors' Equity Association, the Repertory Theatre produces six plays and musicals during the academic year. All acting majors from their second semester onward must audition for all Repertory Theatre productions. Productions are all directed, designed and cast with professionals and students, creating a unique learning experience for students. Beginning their sophomore year, students are eligible to take part in the EMC Program for their work in any production with the Repertory Theatre.
4. Missouri State University – Springfield, MO
Missouri State University is a public university with a Theatre and Dance Department that offers many options for those interested in performance arts. Students can opt to participate in the Bachelor of Fine Arts program with degree options in acting, dance, design, technology and stage management, and musical theatre, or the Bachelor of Arts in theatre degree option. The Bachelor of Arts in theatre option is a more diversified extensive training in the theatre program. All Theatre and Dance Department students have the opportunity to take part in the Studio Series, two department-supported productions by students, staff and faculty of the department.
Students can also participate in Tent Theatre productions, the only company in the area with the EMC Program. The 100-foot by 50-foot orange and green tent outside the school's Craig Hall building is home to three professional productions made by the company every year. Students work alongside professional performers from all over the country, who are recruited for the company's productions. Apart from acting roles, technical area opportunities are also open for students. Students can earn professional credits through the EMC Program.
5. St. Edward's University – Austin, TX
St. Edward's University is a private, not-for-profit, liberal arts Catholic university. Bachelor of Arts in Theater Arts students have the option to major in theater design and technology, theater management, or a general theater degree. Students may also audition to participate in the Bachelor of Fine Arts in Acting program. Students can also major in theater education through a joint arrangement with the School of Education. St. Edward's hosts a Scholarship Audition Weekend for prospective students that allows them to meet current students, tour campus, sit in on a class, see a show, attend a post-play discussion, take workshops from theater faculty, and audition for theater scholarships.
The university's professional theater training program takes place in the Mary Moody Northen Theatre. The theatre is used as a "laboratory" for all theater arts students. Students are required to learn all aspects of theatre production. The Mary Moody Northen Theatre is affiliated with the Actors' Equity Association. Students can audition for roles, or work as stage managers, in mainstage productions. Students can earn points towards their Equity membership this way.
6. University of Montana – Missoula, MT
The University of Montana is a public research university, and offers various undergraduate and graduate degree options. The School of Theatre and Dance, offers Bachelor of Arts programs in theatre, theatre education and acting. The university helps provide career opportunities to their theatre students by hosting a Professional Weekend event. The event usually occurs a weekend or two prior to the start of the Spring semester. The school invites most of the state's and local region's professional theater artist, and at least 15 professional companies attend every year. It allows students, staff and faculty to network with these professionals, and typically offers summer work to a maximum of 30 student actors, designers or technicians. All theatre majors are required to audition and interview even if they are not looking for summer work.
Another way the University of Montana gives its theatre students a professional head start is via the school's resident company, the Montana Repertory Theatre. The theatre tours American classics nationally and operates under an agreement with the Actor's Equity Association. Students have the opportunity to audition each year and if cast, work alongside Equity actors  in a national tour of an American classic. Students can apply to EMC Program for the work they do with the Repertory Theatre.
7. University of Southern Indiana – Vanderburgh County, IN
The University of Southern Indiana is a public university that offers a sole major in theatre arts under the Performing Arts Program. Theatre arts majors can also minor in theater education, general music, applied vocal music education, or applied vocal music performance. The University of Southern Indiana Theatre puts on four productions annually where students do all the acting, sound and light engineering, costumes and set designs. The season is set to feature a wide range of theatre styles to give students a chance to experience working in various forms of productions like musicals, dramas, classic or contemporary work.
The resident theatre, New Harmony Theatre, works under a contract with the Actors Equity Association. New Harmony and the University of Southern Indiana co-produce a play that employs professional actors and managers to work with theatre students. In every area of the production, professionals act as mentors to the students creating a unique training environment. Students can gain points towards their EMC Program for their work in the Repertory Project plays.
8. Centenary University- Hackettstown, NJ
Centenary University is a private liberal arts college that offers a Bachelor of Arts in theatre arts. Students can choose from a concentration in dance, costume design, musical theatre, performance studies, production management, or technical theatre. Centenary's Musical Theatre program puts on two fully-staged performances that students can take part in. Students also make up the full casts of their Young Audience Series productions. Students perform stage adaptations of children's literature to young audiences at the Centenary Little Theater, located in the Seay Building on campus. The Young Audience Series is a program of the Centenary College Theater Department, and is produced by NextStage Repertory, a division of the Centenary Stage Company.
The Centenary Stage Company is the university's professional Equity theatre on campus. The Centenary Stage Company gives students the chance to audition, be cast and work alongside professionals in productions by the company. The company has a minimum of two student productions that students can participate in. Through their work with the Centenary Stage Company, students can apply to the Equity Membership Candidate Program. The Centenary Stage Company made clear that "[i]t is quite possible for a student to gain enough weeks through stage work to join [the union] upon graduation."
9. Kean University – Union, NJ
Kean University is a public university located just an hour away from New York City. As part of their College of Liberal Arts, Kean University offers a Bachelor of Arts in theatre, Bachelor of Fine Arts in theatre performance, and a Bachelor of Fine Arts in theatre design and technology. The core of the university's theater program is the department's production program that allows students a "pre-professional lab" to experiment and apply their artistic skills. The production program is divided into three parts; main stage season, second stage season, and workshop season. During the main stage season, students participate in four productions directed by faculty members, qualified undergraduate students, or guest artists annually. The second stage season calls for students to participate in one production directed by qualified undergraduate students a semester, and is a smaller scale production than those in the main stage season. During the workshop season, students participate in an undesignated number of productions that are non-mounted, and are usually performed in workshop settings like a black box theatre or another appropriate workshop venue.
All three season productions are supplemented by Premiere Stages, the Equity company in residence at the university. Premiere Stages hosts all of their productions at the university, including their Play Festival. The Play Festival is a script competition that selects four undeveloped plays to be read by Equity members. Premiere Stages also has a paid internship program that lets students choose from different concentrations of theatre production. Premiere Stages has a partnership with the university's theatre department, which allows the company to provide students with professional training, paid positions as actors, assistants and interns on their Equity productions. Involvement with Premiere Stages allows students to join the EMC Program and obtain professional credits.  
Conclusion
All credit earned through the EMC Program participation can be applied towards Equity membership whenever you wish to join the union. This includes the initial $100 fee paid when submitting a registration form for the program. These schools have direct links to make your preparation for a professional career in theatre quicker and more accessible.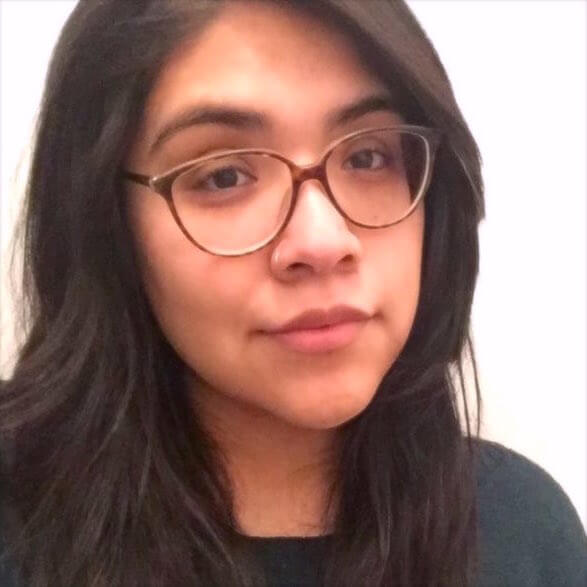 Adilene is a recent college graduate and aspiring journalist. Adilene is a news junkie who loves writing, listening to music and orcas.