Chicago, the hub of the heartland, has produced some of the greatest pop and rock acts of all time. The list of Chicago luminaries, as diverse as it is star-studded, includes Muddy Waters, Kanye West, Earth, Wind & Fire and, of course, Chicago. Never keen to fall far behind its coastal competition in New York and Los Angeles, Chicago continues to produce some of the best acts in the country.
Here are a few for college music fans to find out:
1. Ganser
Post-punk four-piece Ganser are named after a dissociative disorder that includes symptoms like fugue, amnesia and pseudohallucinations. Befitting their namesake, they describe their music as "dissociative shouts and murmurs." It is loud, distorted and a little brutal — a sound that at times recalls classic post-punk groups like Gang of Four and their noise-rock successors. Lead singer Alicia Gaines snarls with a tonality and attitude reminiscent of the Pretenders' Chrissie Hynde, while her bandmates support her with jagged guitars atop a pulsating backbeat.
2. Grapetooth
Twin Peak's Clay Frankel and Home-Sick's Chris Bailoni together are Grapetooth, a riotous synth-pop group that strive to return dance music to 1985. Their self-titled debut album, released in November 2018, is highlighted by "Trouble" and "Violent," two youthful odes to causing havoc with instantly catchy choruses.
3. Ohmme
One of the most highly praised bands to come out of Chicago in recent years, Ohmme have been called the "Heart of Chicago's Music Community." Less than two years after the release of their debut EP, the talented two-piece have already collaborated with luminaries like Richard Thompson and Chance the Rapper and toured with Wilco's Jeff Tweedy, Iron and Wine, and others. Their music, highlighted by their intricate vocal harmonies, is delightfully unconventional and adventurous while maintaining a poppy quality.
4. Rookie
With a sound fit for classic rock radio, Rookie are revitalizing '70s guitar rock in the vein of the Eagles, Lynyrd Skynyrd and the Allman Bros. Their sound, defined by smooth vocal harmonies overtop badass rock n' roll riffs, is fit for a road trip down Route 66 in a '72 Camaro. In a musical landscape inundated with indie melancholia, Rookie's joyous throwback sound is a welcome addition.
5. Noname
Born in the Chicago neighborhood of Bronzeville, Noname started her musical career performing slam poetry in 2010. Less than a decade and a collaboration with Chance the Rapper later, she's one of Chicago's fastest rising stars. Her brand of smooth, jazz-inflected hip hop and her lyrics, poetic and intellectual, stand up with the best in the business.
6. Akenya
Akenya Seymour (known onstage simply as Akenya) makes daring soul music imbued with flavors of jazz, R&B and hip-hop. A graduate of the Chicago Academy of Performing Arts with a degree in jazz voice, Akenya made her way into the industry as a backup singer for aforementioned Chicagoan Noname. Now she's making a name for her genre-defying solo work, highlighted by her unconventional vocal delivery and unbelievable range.
7. The Cool Kids
The Cool Kids should be a familiar name to those in tune with Chicago's illustrious hip hop scene. The alternative hip hop duo have been around since 2007 (with a four-year hiatus between 2012 and 2016) and have collaborated with some of rap's biggest names, including Drake, Lil Wayne, Ludacris and Mac Miller. Never a group to bow to convention, their sophomore album "Special Edition Grandmaster Deluxe" is as unique as it is hilarious.
8. Knox Fortune
Knox Fortune made his way into the music industry as a producer and guest singer, making beats for artists like Joey Purp and Vic Mensa, and providing vocal contributions to Chance the Rapper's album "Coloring Book." His solo work takes inspiration from a diverse range of artists and sounds, citing both the Beach Boys and Pharrell as influences. It culminates in a unique sound that refuses to be pinned down, premised on his forward-thinking beats and clever vocal delivery.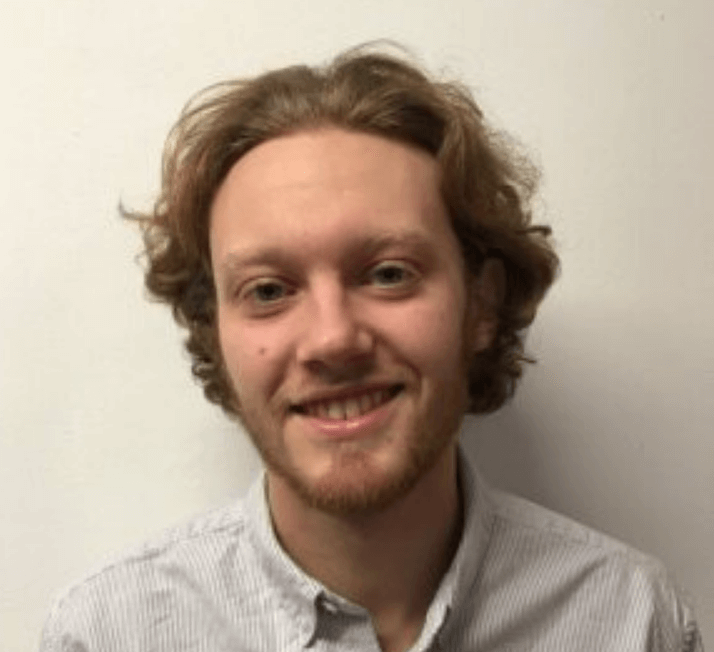 Sam Benezra is a graduate of Ohio University with a B.A. in History from the Honors Tutorial College. He is a native of Brooklyn, New York. Sam enjoys writing on a variety of subjects, including science, music, politics, film. In his spare time, he enjoys traveling, playing guitar, and writing songs.