You know the feeling — staring flustered into a mirror claiming aloud that you have "nothing to wear," even though piles of clothes are scattered around you on the floor.
Trust me, we've all been there … and it isn't fun.
Having a hard time picking out an outfit can make you late for an event or throw you in a weird, uncomfortable funk for the day.
That's why it's important to keep your wardrobe updated regularly to stay fresh for your needs — and I'm here to walk you through the basics.
From budget tips to clothing staples, I'll tell you everything you need to know about how to dress casual so you can find your style.
Casual tops
Casual tops can be anything from knit tank tops, to cotton t-shirts, to even silkier fabrics (if you pair it right), and for the most part, can go well with a variety of bottoms. Additionally, casual tops can be a great outlet to show off your unique style. Whether it's bright colors, neutrals, or stripes, there's bound to be a casual top look that will suit your personality.
That being said, it's always good to have a few basic staples in your wardrobe. These include classic t-shirts that can be paired well with jeans, tank tops that can be sported easily throughout the summer, and long-sleeve shirts and sweaters that will bring you comfort throughout every season.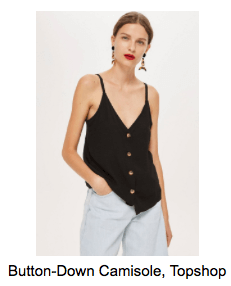 Casual bottoms
When it comes to casual bottoms, a good pair of jeans is a must-have. These days, you can find practically any color, fit and style of denim. Whether it's boyfriend, bootcut or skinny jeans, a good pair of denim will go a long way. Best of all, jeans can be paired well with practically any top to make for a classic look.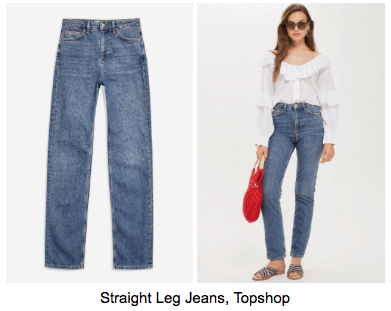 But, if you want to spice it up a bit, try going beyond denim. Trousers, culottes, jumpers and vintage pants are all in style now, and can give your casual clothes wardrobe a bolder new look.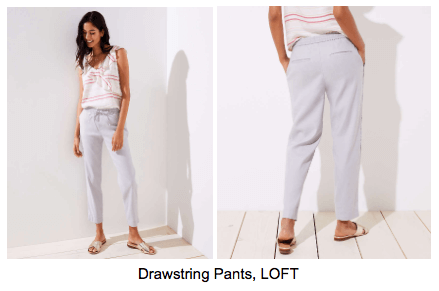 Additionally, casual bottoms for the warmer months such as shorts or skirts can be great, comfy options. Whether it's mini, midi, or maxi, casual skirts can provide the perfect summer outfit for both day and night.
Casual dresses
Casual dresses are essential to every wardrobe. I mean, what's more comfortable than one piece of fabric covering your body?
Casual dresses can be light and flowery in the summer, and warm and cozy during the winter months. They can be paired easily with sandals, flats, boots and even sneakers to provide a quick and easy outfit choice during each season.
Casual jackets
Casual jackets can be a great way to tie together an outfit (and keep you warm!). These jackets can range from lightweight army-esq jackets to thicker, wool-coats and parkas. Casual jackets can come in a variety of colors and styles to layer an outfit, or shield you from the cold.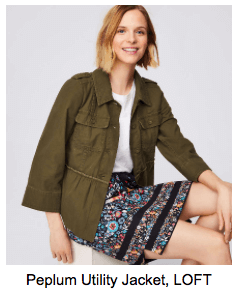 Casual shoes
Having the right shoes can make or break an outfit, and casual shoes are perhaps the most important type to have in your closet. And, they can be the most fun to buy. That's because casual shoes can range from sneakers to boots, sandals and flats. Just about any shoes can be casual — if you pair it right. For instance, a pair of nice sandals can be paired with jeans and a t-shirt to make for a cute casual look in the summertime, while heeled boots can be paired with an oversized sweater and skinny jeans for a street-style winter outfit.

But, to have a complete casual clothes closet, it's good to have at least one pair of casual shoes for every season. For example, a comfy pair of sandals in the summer, a versatile boot for winter, and an everyday sneaker will go a long way.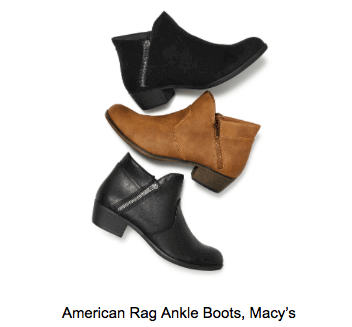 Casual accessories
A casual outfit can pop even more with the right accessories. For instance, adding some fun earrings to a white t-shirt and jeans can make a simple, classic look all the more unique. Accessories such as earrings, bracelets, necklaces, and rings can bring a little more spice to your daily, casual attire.
On a budget? No problem!
Like me (and practically every other college student), you're probably on a pretty tight budget. When paying for tuition, rent, food and nightlife is at the forefront of your mind, clothes tend to fall to the end of the budget list. But it doesn't have to be that way!
Buying clothes in college doesn't have to put you in a financial hole … ever hear of a thing called student discounts? They can be really amazing. Notable brands like Topshop, Sperry, LOFT, Pacsun and Steve Madden offer a generous student discount (10-15%) and have great sales where you can save even up to 80%. You can also check out department stores like Macy's, which offers some pretty incredible deals on the latest fashion trends and styles.
If you still can't find what you want, check out The University Network for student discounts and other deals. TUN's Student Save Engine is designed to save students money. You can also earn TUN Tokens when you shop at participating brands, which you can redeem for quality products, gift cards, online classes or cash.
And if those are still a little too much, try thrifting. You'd be amazed at how much you can find second-hand shopping. Vintage Levi's, unique tops and dresses, and cheap shoes are just some of the many things you can find if you're thrift-savvy.
But, perhaps the most fun way to keep your casual wardrobe affordable is by sharing with friends. What better way to keep it fresh and fun than by swapping clothes with your roommates? Having friends with style is a huge plus in college, and sharing your wardrobe is a great way to mix it up without paying a dime.
Conclusion
While there are some casual clothes staples that everyone should have, the great thing about dressing casual is the freedom to find your style. Out of any type of attire, you can perhaps get the most creative with casual clothes. So, take this opportunity to try some new styles. For instance, if you typically wear all black all the time, try adding a pop of color. You may be surprised to find how much you can express yourself with casual fashion … and how fun it can be.
Natalie Colarossi is a recent graduate from Ohio University with a B.A. in Journalism from the E.W. Scripps School. She is from Pittsburgh, Pennsylvania. She has covered a number of topics including art, culture, politics, music, and travel. Her greatest passion and priority is to travel, and she hopes to experience as many places and cultures as possible.