TUN Scholarship Index
Ease of Completion

Scholarship Amount
Scholarship Summary
Because BETSOL is committed to investing in education and the next generation of software-engineering talent, they are offering this $750 scholarship!
If you're knowledgeable about technology, you should definitely apply to this scholarship!
Eligibility:
Be a US citizen or a permanent US resident.
Must be majoring in Computer Science or related field.
Must hold a GPA of 3.0 or higher.
To be eligible, students must be actively enrolled in college or be accepted for the upcoming quarter or semester. Proof of enrollment and/or acceptance must be submitted at the time of application.
Any and all content may be used in future BETSOL marketing.
How to Apply:
Complete 300-500 word essay answering the following questions on this application form:

What technologies and approaches would you use to implement a seamless migration from one Windows computer to another? How does this compare to Apple migrations?
Deadline: December 18
Amount: $750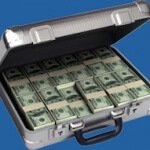 When not surfing the big waves, or training for the Iron Man, Scholarship Guru searches the web for the best scholarships and new insights into Nietzsche's philosophy.