Data science is one of the fastest-growing and most lucrative fields in the 21st century economy, so much so that it has been prominently and repeatedly referred to as "the new oil." According to Glassdoor, the average yearly salary for data scientists is an impressive $117,345, while the highest earners make upwards of $150,000 per year.

If you're interested in getting in on the new boom, you're going to need to develop strong skills in commonly-used data science technologies, as well as a strong foundation in the statistical and theoretical concepts underpinning the field.

Learning data science can be an intimidating prospect. Traditionally, one would need to go through years of schooling and training in order to break into the field. With the advent of online education courses, however, that is no longer the case. Now, you can learn data science from top educators in the field on your own time and from the comfort of your home.

We at TUN have put together a list of our favorite free and affordable online data science programs and courses, to help you craft a data science educational program that fits your needs and knowledge. We've included a wide variety of short intros, theoretical courses, comprehensive bootcamps, technical courses, multi-course specializations, and professional certificate programs.

Online Programs on Data Science

Offered by Johns Hopkins University via Coursera, this specialization is a comprehensive introduction to data science principles and practice. The specialization is designed for beginners. A basic familiarity with Python and statistics (specifically with regression) is recommended, but not necessary. The course consists of 10 courses, beginning with an overview on the key concepts and tools used in data science. Quickly, you will start learning the R programming language and working with real data sets, and cleaning and visualizing data. As you move through the course, you'll learn about statistical inference and various data analysis methods. You'll also work with some introductory machine learning concepts. The specialization concludes with a capstone, in which students build their own data product using real-world data sets.

The 10 Courses:

Course 1: The Data Scientist's Toolbox

Course 2: R Programming

Course 3: Getting and Cleaning Data

Course 4: Exploratory Data Analysis

Course 5: Reproducible Research

Course 6: Statistical Inference

Course 7: Regression Models

Course 8: Practical Machine Learning

Course 9: Developing Data Products

Course 10: Data Science Capstone

Note: Prices for all courses listed in this article are true on the date of publishing, but are subject to change.
This professional certificate from IBM is a comprehensive data science and machine learning program designed for beginners. The certificate covers data science theory as well as the most important tools and practices in modern data science. Throughout the program, you will work with technologies like Python and SQL to analyze data sets and perform data visualizations using Matplotlib, Seaborn, and Folium. The program also includes a full course on machine learning — one of the fastest growing areas of data science — and other lessons on principles of artificial intelligence. This program is particularly notable for its strong mix of practical and theoretical lessons. In addition to various technical courses, it also includes big picture courses that address the history of data science and, critically, data science methodology.

The 9 Courses:

Course 1: What is Data Science?

Course 2: Open Source Tools for Data Science

Course 3: Data Science Methodology

Course 4: Python for Data Science and AI

Course 5: Databases and SQL for Data Science

Course 6: Data Analysis with Python

Course 7: Data Visualization with Python

Course 8: Machine Learning with Python

Course 9: Applied Data Science Capstone

Offered through HarvardX, Harvard University's online program, by way of edX, this professional certificate consists of nine courses. You'll learn data science theory as well as key skills in commonly-used data science technologies, including the R programming language, dplyr, and ggplot2. The certificate includes courses on major data science skills and concepts, including data visualization, probability, data wrangling, linear regression, machine learning, and more. The professional certificate concludes with a capstone course, in which students utilize skills developed in each individual course from the certificate to build a data product with little guidance from instructors.

The 9 Courses:

Course 1: Data Science: R Basics

Course 2: Data Science: Visualization

Course 3: Data Science: Probability

Course 4: Data Science: Inference and Modeling

Course 5: Data Science: Productivity Tools

Course 6: Data Science: Wrangling

Course 7: Data Science: Linear Regression

Course 8: Data Science: Machine Learning

Course 9: Data Science: Capstone

Online Courses on Data Science

This course is a full introduction to principal data science concepts, theory, and practice. A complex, multidisciplinary field, data science incorporates concepts from algebra, statistics, computer science, and other disciplines. In this bootcamp, you'll learn a little bit of all of these, providing you with a strong grasp of the principal concepts behind data science. You'll also learn practical data science skills in key technologies commonly used in the field, including Python and Tableau. Toward the end, you'll start learning some of the main principles behind machine learning, one of the major data science fields of the future.

This course is designed for beginners and requires no background in data science or a related field. The course is composed of four discrete sections on visualization, modelling, data preparation, and communication. It is an immersive class — from the outset, you will be working in Tableau to perform data visualization and data mining. Throughout the course, you'll also work with other commonly used data science tools and technologies, including SQL, SSIS, and Gretl. Additionally, you'll learn about important statistics and math concepts that are used regularly in data science.

"Essentials of Data Science" is a brief, beginner-level course that focuses on fundamental data science concepts. The course is short, totalling just under two hours in content focusing on three core areas of data science — statistics, data visualization, and programming. It is divided into 10 discrete lessons, covering key data science terms and concepts in each of the three core areas. You'll learn about different statistical data types, types of means, fluctuations in data, graphs with one or more variables, and programming fundamentals. If you don't have any experience with data science, this is a great course to start out with to get a grasp on the core concepts.

Before you dive into learning data science, you should know what it is and why it is important! "Data Science: The Big Picture" focuses on big concepts in data science and various trends in the industry. The course is composed of six sections on various tools, technologies, and developments in data science. You'll learn about data analytics, the Internet of Things, big data, machine learning, and more. This is not a strictly technical course, and you won't get deep into hard data science practices. However, you will come out of the course with a solid understanding of the main developments in the field.

R, a programming language used primarily for statistical computing and graphics, is one of the most common tools used in data science, machine learning, and statistical analysis. As a result, if you are interested in working data science, developing some familiarity with R is a necessity. This course is a deep dive into R programming with a focus on data science practices and principles. It consists of 80 lectures in total, which include exercises using real world data sets. The course begins by covering fundamental concepts of programming with R, but by the end, you'll be learning advanced visualization techniques using GGPlot2, a common data visualization package. After completing this course, you might want to consider taking the follow-up course from the same instructor, "R Programming: Advanced Analytics in R for Data Science."

This course, designed and taught by instructors from the University of Adelaide and available via edX, is an introductory course, focused specifically on data science programming. The course works with Processing.js, a Javascript-based language used to write visualizations, images, and interactive content. You don't need any experience with programming — you'll learn Processing.js from scratch, including basic commands and concepts like sequencing, iteration, and selection. You'll learn to create basic data visualization skills built from real-world datasets, which you will use to solve simple data science questions.

Python is the most commonly-used programming language in data science. Known for its simplicity and ease of use, Python is used in a variety of development and computer science professions and has recently grown in popularity among data scientists. This course is designed to teach Python for data science. If you've never worked with a programming language before, have no fear! The course begins by covering core programming principles before diving into specific Python functions that are commonly used in data science situations. As you progress through the course, you'll also learn to work with data visualization tools such as Seaborn. In total, the course is over 11 hours long and includes over 73 lectures and a variety of challenges and projects featuring real-world data sets.

Tableau is one of the preferred data visualization packages for data scientists and business analysts. In this course, you'll learn Tableau from scratch. Instructor Kirill Eremenko will walk you through the process of importing data sets into Tableau and using it to analyze, blend, join, and calculate data. You'll learn how to use Tableau to build charts, plots, and maps. The course starts out with introductory concepts, but also covers some advanced data visualization techniques. You will even cover storytelling in Tableau and be able to build storylines using Tableau's data visualization package. Upon finishing this course, consider taking "Tableau 10 Advanced Training: Master Tableau in Data Science," a follow-up course by the same instructor.

In order to work in data science, you need a strong foundation in statistics. This course is a comprehensive statistics course oriented around data science practices. It is focused on four critical statistics concepts that you need to know for data science — descriptive statistics, inferential statistics, regression analysis, and cluster analysis. This course is designed for beginners and includes exercises and practical examples. Ultimately, you will learn not only the technical skills necessary to work in data science, but critical thinking skills that translate across various technologies.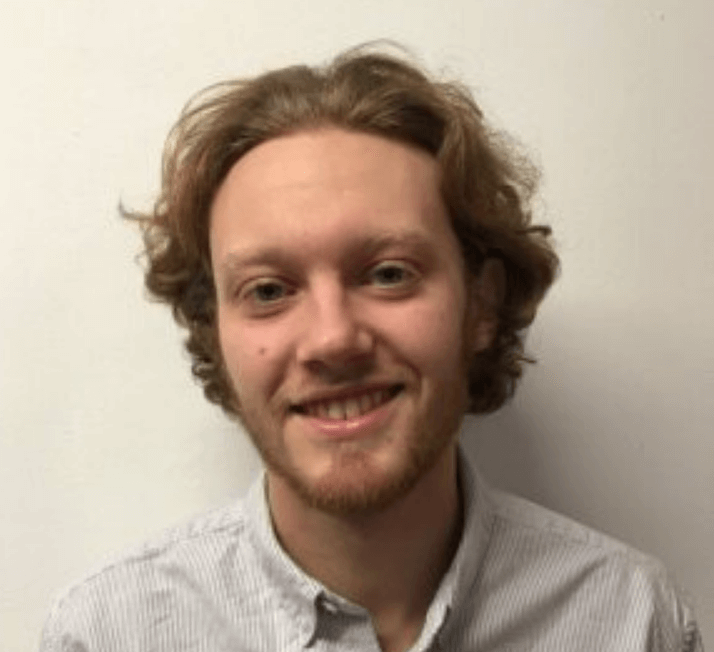 Sam Benezra is a graduate of Ohio University with a B.A. in History from the Honors Tutorial College. He is a native of Brooklyn, New York. Sam enjoys writing on a variety of subjects, including science, music, politics, film. In his spare time, he enjoys traveling, playing guitar, and writing songs.